(Upload on December 22 2020) [ 日本語 | English ]
Chrysanthemum indicum L.
Mount Usu / Sarobetsu post-mined peatland
From left: Crater basin in 1986 and 2006. Cottongrass / Daylily
Shimakangiku (シマカンギク, 島寒菊), Indian dendranthema
Lifeform: perennial forb
Distribution: China - Taiwan - Korea - Japan (south to Kinki District)
Habitat: sunny grasslands, rocky sites, lowand, crop fields, etc. Synonyms

Dendranthema okiense (Kitam.) Kitam.
Dendranthema indicum (L.) Des Moulins, used in Korea
Chrysanthemum okiense Kitam.
Chrysanthemum boreale (Makino) Makino var. okiense (Kitam.) Okuyama

var. acutum Uyeki (ハイシマカンギク), syn. var. procumbens (Lour.) Nakai
var. iyoense Kitam. (イヨアブラギク)

f. album T. Yamanaka (シロイヨアブラギク)

var. maruyamanum Kitam. (オッタチカンギク)
var. tsurugisanense Kitam. (ツルギカンギク)
f. lactiflorum Hiyama (シロシマカンギク)

Cultivars

cv. hibernum (カンギク)

Hybrid

C. indicum L. × C. ornatum Hemsl. (サツマシマカンギク)
C. × aphrodite Kitam. (サンインギク/シロバナハマカンギク), syn. C. indicum var. albescens Makino

---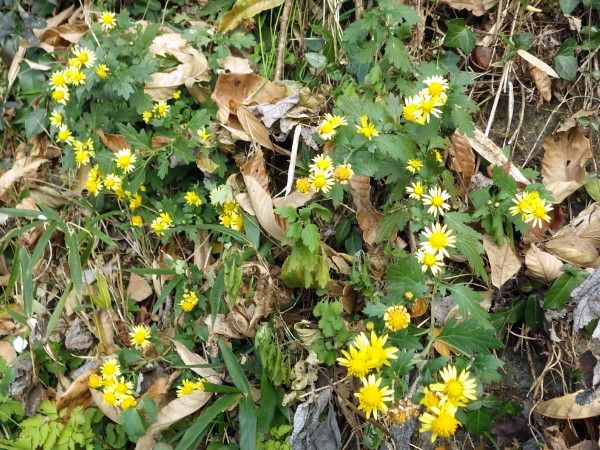 1
2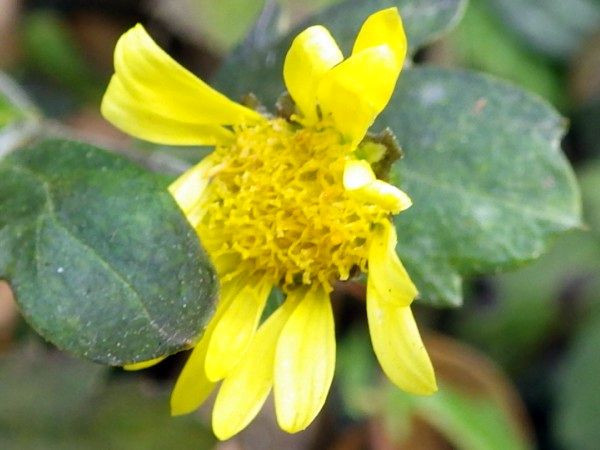 3
[1-3] in Experimental Station for Medical Plant Studies, Faculty of Medicine, Hokkaido University, on November 16 2020.