(Upload on January 16 2013) [ 日本語 | English ]
Photo exhibition (October 29 2004)
Mount Usu / Sarobetsu post-mined peatland
From left: Crater basin in 1986 and 2006. Cottongrass / Daylily
New twist on plant science -Setting out wide-field between molecule and community-
植物科学の新展開 -分子から群集まで広視野研究をめざす-
Photo contest 写真集
Symposium シンポジウム


[ Poster ポスター | Proceedings 要旨集 ]
Click the photos you wish to enlarge. 画像をクリックすると大きな写真が見れます(※ Note large files. ファイルサイズ大)
Do not care the photos are not arranged with chronologicl order. 時間がいったり来たりしてますが、気にしないということで。
Wish getting the other varous photos (probably in 2013). もう少し違った写真があったらいいなー。

スライドショー
Donars of photos. 写真提供者 [ Murai 村井 | Tohyyama 陶山 | Maeshima 前島 | Sato 佐藤 ] + [ Towards year 2013 2011年に向けて ]
From Suyama
陶山君より

From Maeshima
前島さんより




From Yosida-sensei
(Feb. 21 2005)

吉田先生より
(2005年2月21日)

The flowers were selected
and arranged by Murai.
---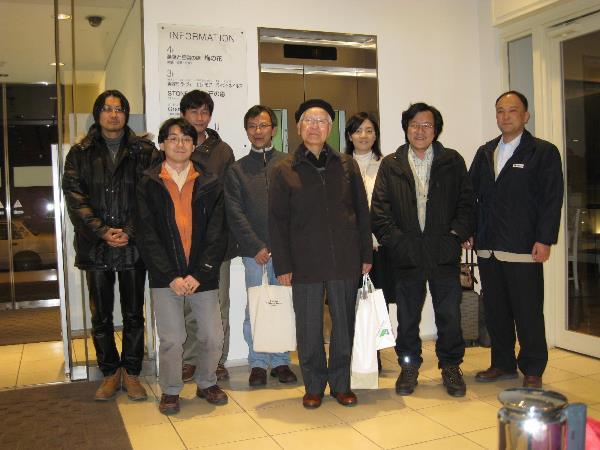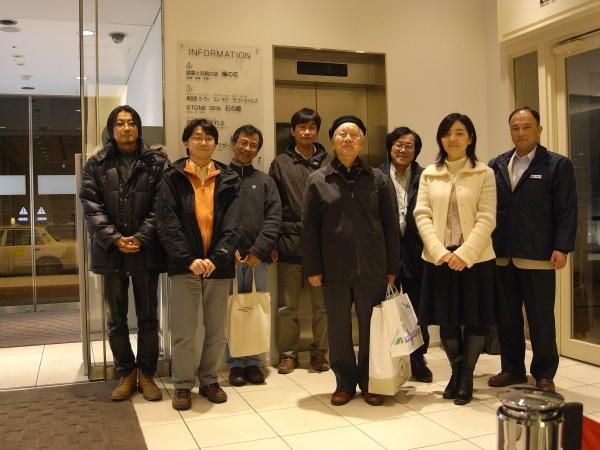 One day before Society Meeting of Plant Physiology of Japan held at Sappro. Kawamura-kun took the photo using a self-timer. And another one. 札幌で開催された植物生理学会前日に。河村君がセルフタイマーで撮影してくれた写真。村井さんのは没らしい。それと、もう1枚、「僕の方でとったもの」というもの。
---
 酒井先生が亡くなられ、追悼シンポジウムを2013年9月15日に植物学会で行いました。その日の昼食会での集合写真です。(80歳のお祝いを目論んでいたので、ちょっと微妙な気分。)
Because the Emeritus Professor A Sakai went to his rest in the last autumn, we held the memorial symposium at the annual meeting of Botanical Society of Japan on September 15 2013. The group photo was taken at the luncheon party.