(Upload on October 15 2022) [ 日本語 | English ]
Erigeron strigosus Muhl. ex Willd.
Mount Usu / Sarobetsu post-mined peatland
From left: Crater basin in 1986 and 2006. Cottongrass / Daylily
Herabahimejo-on (ヘラバヒメジョオン, 箆葉姫女苑), aisy fleabane, prairie fleabane or rough fleabane
Lifeform: weedy, annual/biennial forb
Distribution: eastern and central North America (recorded from Japan in Taisho Era)
Habitat: roadsides, openlands, grasslands, meadows, etc.
Leaf/stem: hairy

Synonyms:

Stenactis strigosa (Muhl. ex Willd.) DC.
Stenactis annua (L.) Cass. ex Less. subsp. strigosa (Muhl. ex Willd.) Soó
Phalacroloma strigosum (Muhl. ex Willd.) Tzvelev
Erigeron annuus (L.) Pers. ssp. strigosus (Muhl. ex Willd.) Wagenitz
Erigeron philadelphicus in Japan
---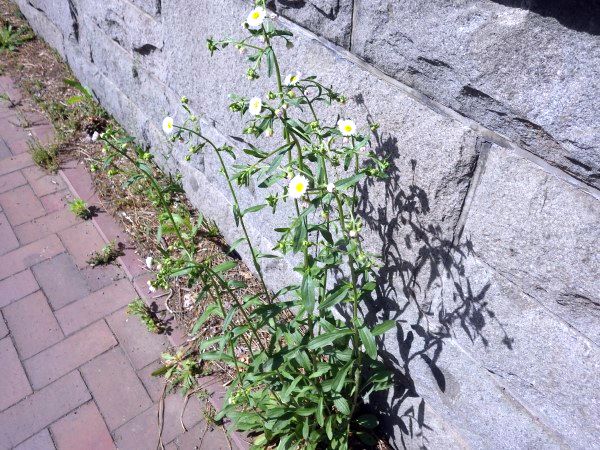 1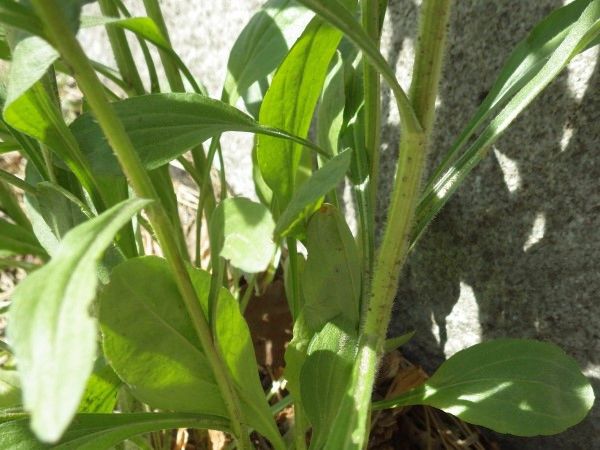 2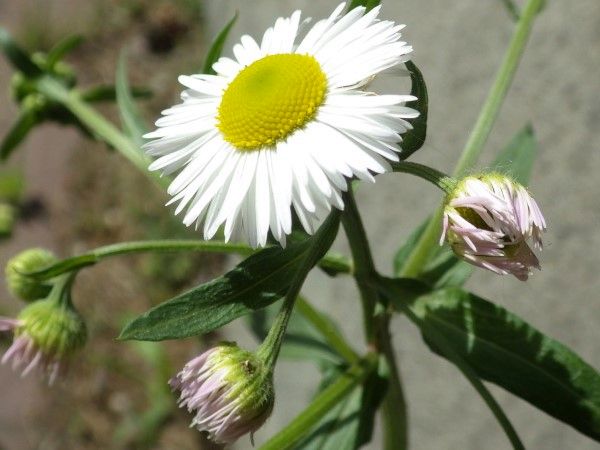 3
[1-3] beside the Hokkaido University Hospital Post Office on June 7 2022.