(First upload on July 26 2014. Last on September 17 2015) [ 日本語 | English ]
Gnaphalium spicatum Lam.
Mount Usu / Sarobetsu post-mined peatland
From left: Crater basin in 1986 and 2006. Cottongrass / Daylily
Urajirochichikogusa (ウラジロチチコグサ, 裏白父子草), shiny cudweed or spiked cudweed
Lifeform: annual or biennial forb, branching at the base and sprouting by short stolons
Distribution: native to the South America (exotic to Japan. not recorded from Hokkaido)

Habitat: grasslands and disturbed sites, such as roadsides
Leaf: face = shiny, back = hairy
Chromosome number: 2n = 38
Synonyms:

Gamochaeta coarctata (Willd.) Kerguelen ⇒ when established this genus
Gamochaeta spicata (Klatt) Cabrera
Gnaphalium coarctatum Willd.
---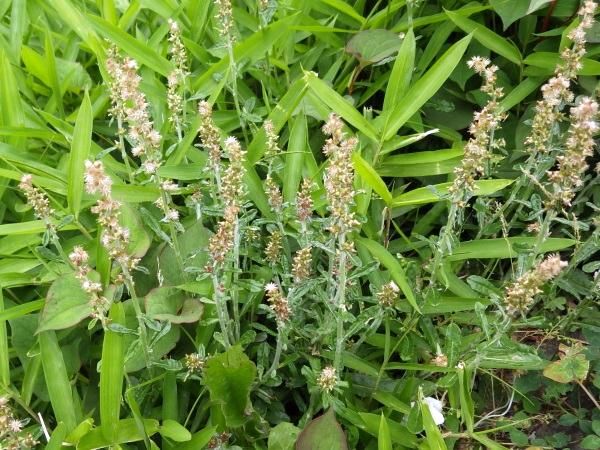 4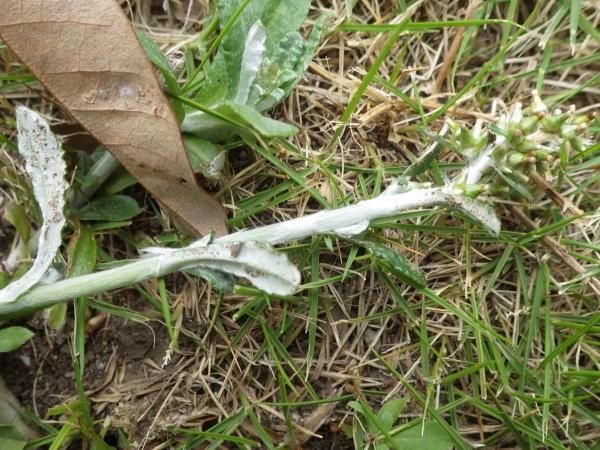 5
[1-3] on a wasteland at Yushima Temple (seido), Tokyo, on May 30 2014. [4/5] at the imperial gardens in the former lawn Shiba detached palace, Tokyo, on May 29 2015.