(Upload on November 12 2015) [ 日本語 | English ]
Helichrysum italicum (Roth) G. Don fil.
Mount Usu / Sarobetsu post-mined peatland
From left: Crater basin in 1986 and 2006. Cottongrass / Daylily
Karee-puranto (カレープラント), curry plant

Smell: curry-like

Life form: perennial forb

Distribution: the Mediterranean (extotic to Japan)
Habitat: dry, rocky or sandy ground
Use: foliage plant
Synonyms:

Xerochrysum bracteatum (Vent.) Tzvelev, when established
Helichrysum italicum in Hokkaido
---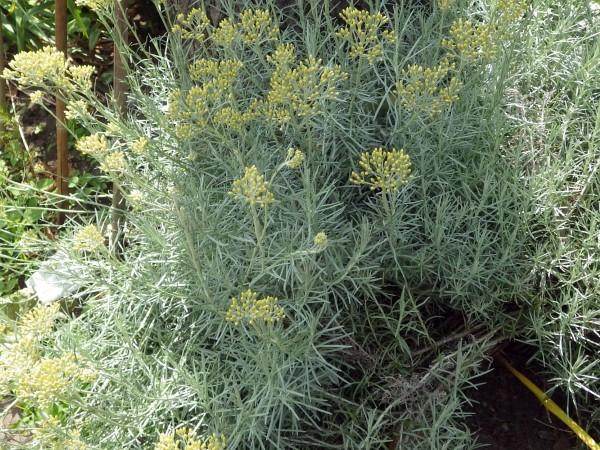 1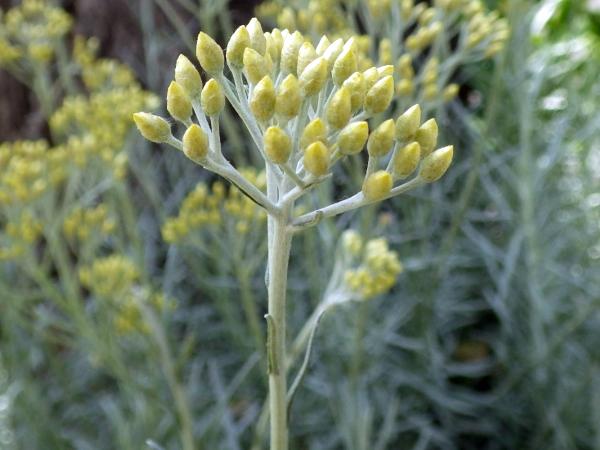 2
[1/2] under a street tree at N25/W2, East Ward, Sapporo, on July 6 2015.