(Upload on July 4 2019) [ 日本語 | English ]
Reichardia tingitana (L.) Roth
Mount Usu / Sarobetsu post-mined peatland
From left: Crater basin in 1986 and 2006. Cottongrass / Daylily
Nisenogeshi* (ニセノゲシ, 偽野芥子), false sow-thistle or false sowthistle
Lifeform: annual forb
Distribution: Mediterranean and West Asia

exotic to Western Australia (established in urban sites, coastal dunes and alluvial plains)

Habitat: saline soils. arid deserts and shrub-steppes as a glycophyte (halophyt than can only tolerate relatively low concentrations of salt)
Synonyms:

Reichardia orientalis (L.) Asch. et Schweinf.
---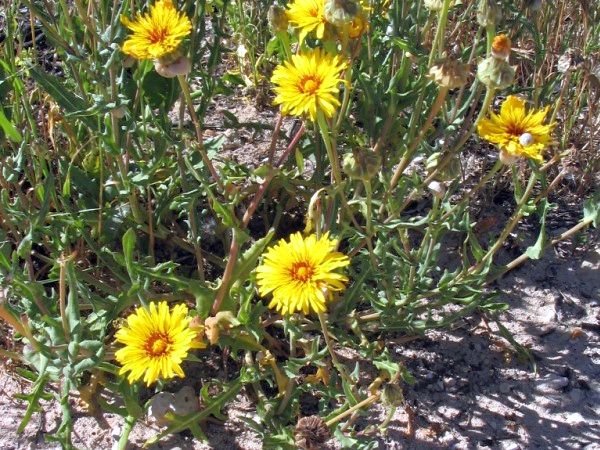 1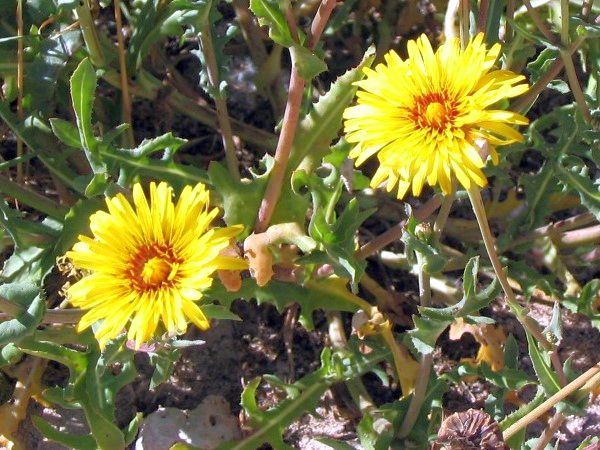 2
[1/2] at the Two Rocks, Western Australia (西オーストラリア), on October 3 2003.