(Upload on January 1 2011) [ 日本語 | English ]
Senecio nemorensis L.
Mount Usu / Sarobetsu post-mined peatland
From left: Crater basin in 1986 and 2006. Cottongrass / Daylily
Kion (キオン, 黄苑), alpine ragwort
Lifeform: perennial forb
Distribution: temperate northern Hemisphere (Europe - Kamchatka)
Habitat: grassland
Synonyms

Senecio nemorensis L. ssp. fuchsii (C.C.Gmel.) Durand

var. dentatus (Kitam.) H. Koyama (ニイタカキオン)

Hodalova I & Kochjarova J. 2006. Chromosome numbers and pollen fertility in the Senecio nemorensis group (Compositae) in the Carpathians. Biologia 61: 37-40
---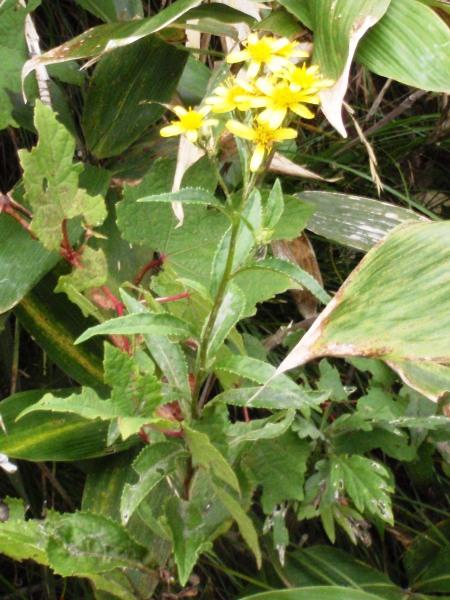 1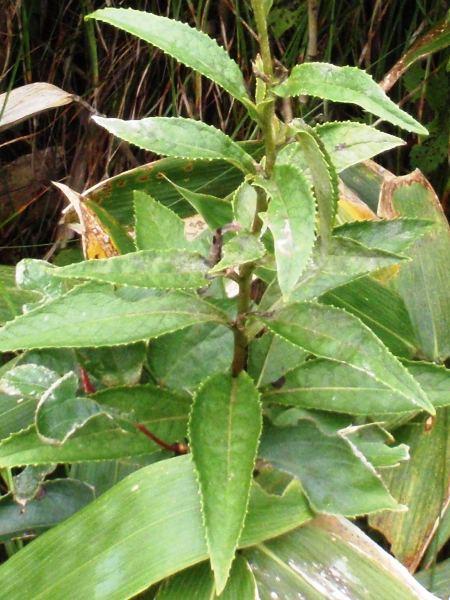 2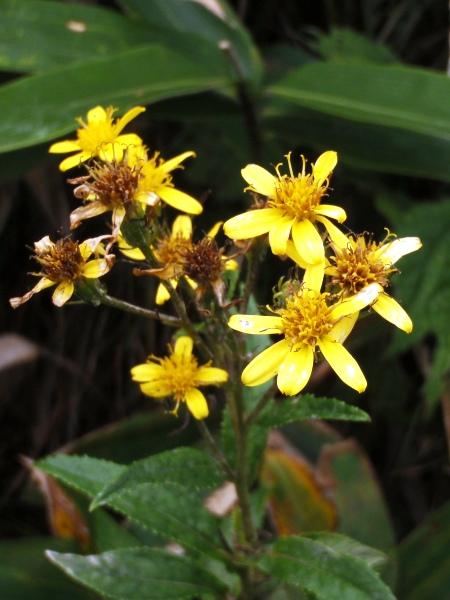 3
[1] a shoot. [2] leaves (compare to S. cannabifolius). [3] close-up of inflorescences. [1-3] on Mount Hakodate, southern Hokkaido, on September 23 2010.