(Upload on January 13 2015) [ 日本語 | English ]
Polygonum bistorta L.
Mount Usu / Sarobetsu post-mined peatland
From left: Crater basin in 1986 and 2006. Cottongrass / Daylily
Ibukitoranoo (イブキトラノオ, 伊吹虎ノ尾), bistort
Lifeform: deciduous perennial forb
Distribution: Europe - northern Asia - Alaska
Habitat: meadows with water, especially on acid soils
Synonyms:

Persicaria bistorta (L.) Samp.
Bistorta officinalis Delarbre

ssp. japonicum (H. Hara) T. Shimizu (イブキトラノオ)
Habitat: endemic between montane and alpine zones in Japan
Chromosome number: 2n = 44, or 46
Synonyms:

Bistorta officinalis Delarbre ssp. japonica (H.Hara) Yonek.
Bistorta alopecuroides auct. non (Turcz. ex Besser) Kom.
Bistorta vulgaris auct. non Hill
Bistorta major Gray var. japonica H. Hara
Polygonum bistorta auct. non L.
Bistorta lapidosa Kitag.

ssp. ochotense (Petrov ex Kom.) Vorosch. (オホーツクイブキトラノオ)
ssp. plumosum (Small) Hult., meadow bistort
Distribution: eastern Siberia - Alaska
Habitat: meadows, heaths, and tundra bogs Synonyms:

Bistorta plumosa (Small) Greene
Polygonum bistorta L. var. plumosum (Small) B. Boivin
Polygonum plumosum Small
Polygonum bistorta in Alaska
---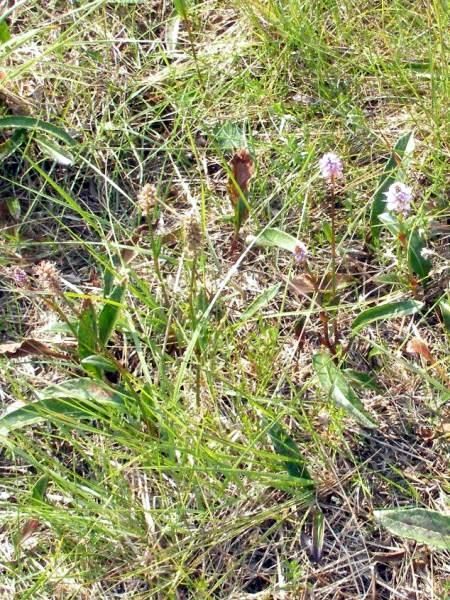 1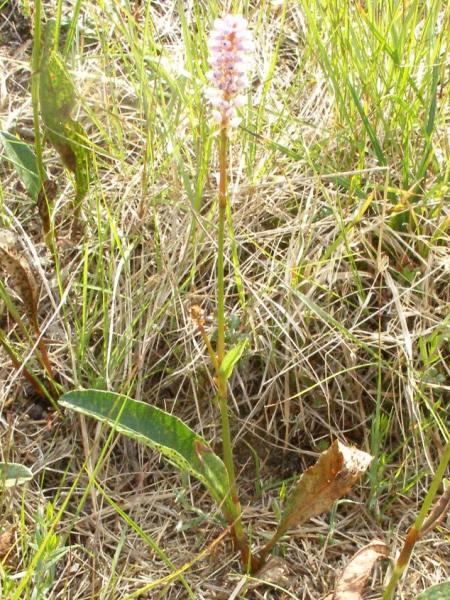 2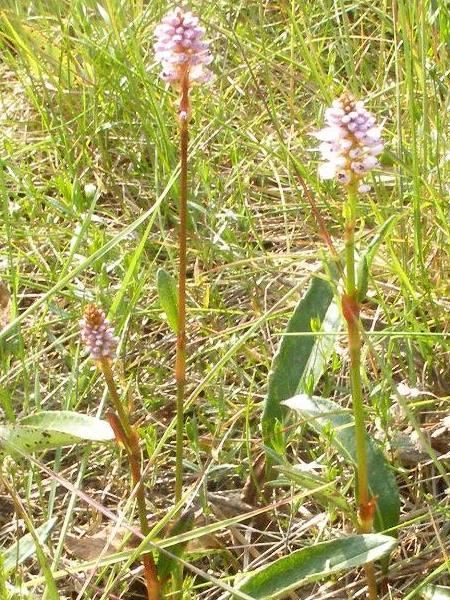 3
[1-3] at Arctic National Wildlife Refuge (ANWR) in the Arctic on August 8 2006.