(First upload on Ausugt 9 2015. Last on 16 2017) [ 日本語 | English ]
Plantago virginica L.
Mount Usu / Sarobetsu post-mined peatland
From left: Crater basin in 1986 and 2006. Cottongrass / Daylily
Tsubomi-oobako (ツボミオオバコ, 蕾大葉子), Virginia plantain


Tachi-oobako (タチオオバコ)


Lifeform: weedy, annual/biennial forb
Distribution: Native to the North America (exotic to Japan)

Japan: south to Kanto District

Habitat: ruderal, on roadsides, waste and open places

Flower: producing chasmogamous and cleistogamous flowers
Furit: capsule → containing two seeds
Leaf: dense hair
Chromosome number: 2n = 12, or 24
Synonyms, discarded

Plantago virginica L. var. viridescens Fernald
Plantago virginica in Japan
---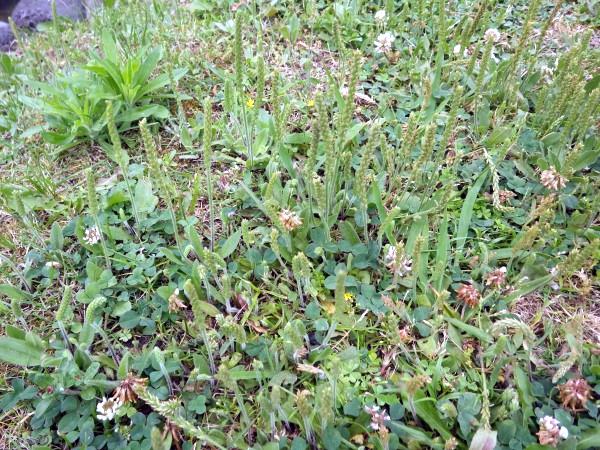 1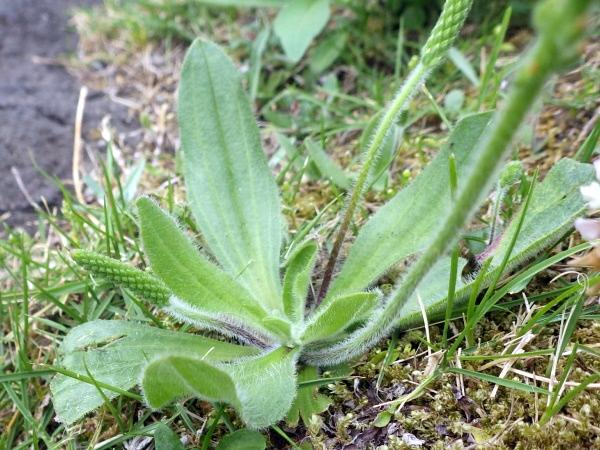 2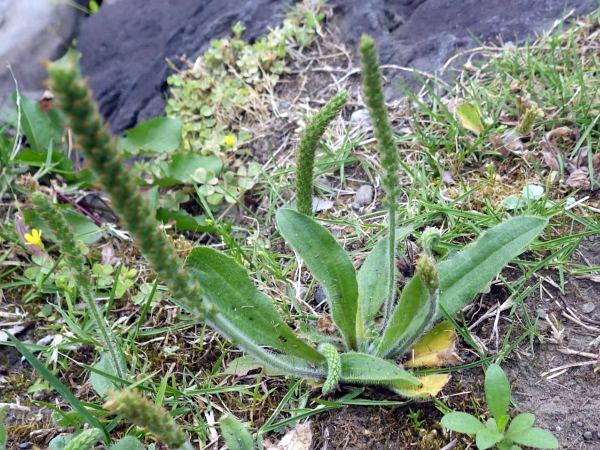 3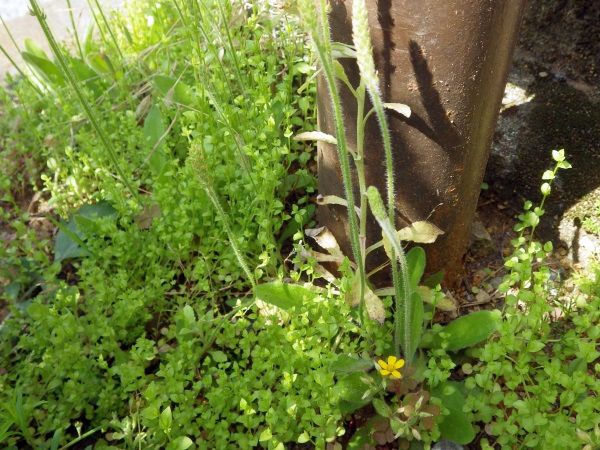 4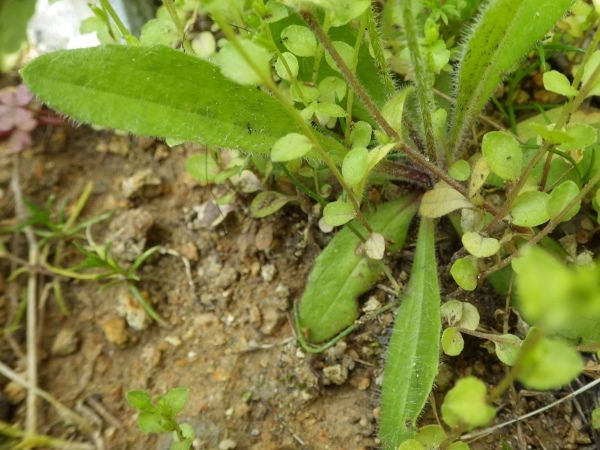 5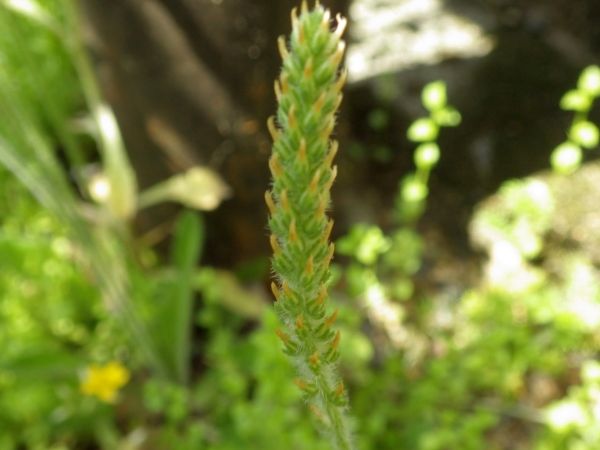 6
[1-3] at the imperial gardens in the former lawn (Shiba) detached palace, Tokyo, on May 29 2015. [4-6] along a paved road near JR Nagasaki Station, northwestern Kyushu, on April 16 2017.