(Upload on December 5 2018) [ 日本語 | English ]
Cotoneaster horizontalis Decne.
Mount Usu / Sarobetsu post-mined peatland
From left: Crater basin in 1986 and 2006. Cottongrass / Daylily
Benishitan (ベニシタン, 紅紫檀), wall spray or rock spray
Lifeform: dwarf, short shrub
Distribution: western China

introduced to Japan in the early Showa Era

Habitat: thickets, rocky slopes in dry mountain areas
Fruit: red → seeds dispersed by animal
Leaf: deciduous or evergreen, depending on climate
Use: hedge and groundcover - many cultivars
Cotoneaster horizontalis in Hokkaido
---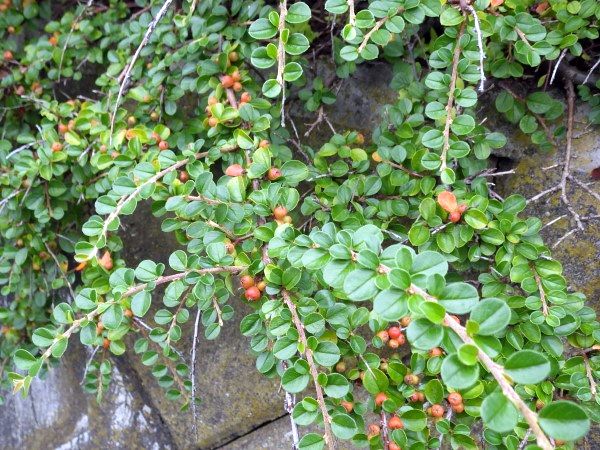 1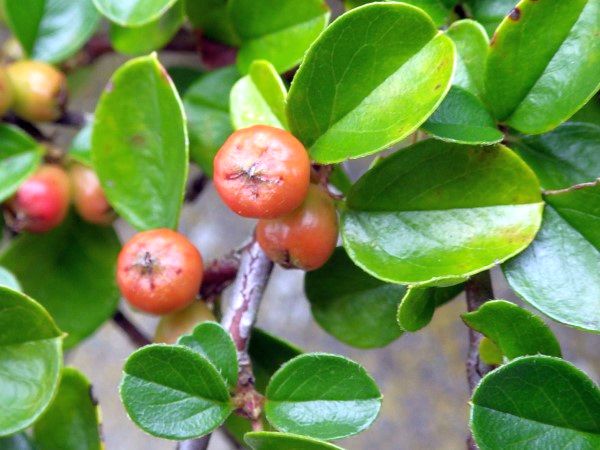 2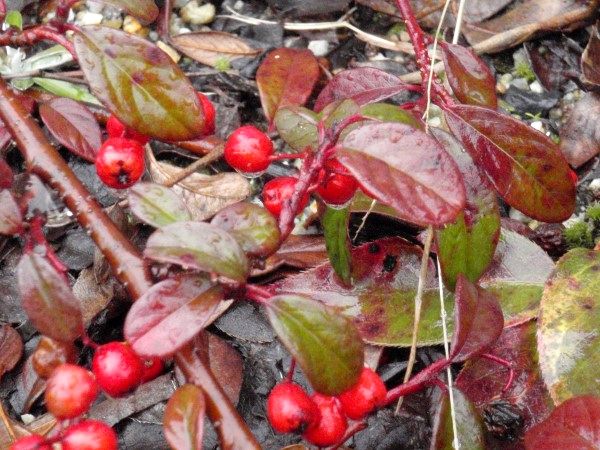 3
[1/2] on a hillside of cliff near the Muroran Marine Experimental Station of Hokkaido University September 3 2018. [3] in the campus of Ryukoku University (Ryukoku Forest), Otsu City, eastern Japan, on March 17 2012. Records: red fruits at a house garden in N17/E2, East Ward, Sapporo, on October 9 2020.