(Upload on October 2 2013) [ 日本語 | English ]
Sanguisorba officinalis L.
Mount Usu / Sarobetsu post-mined peatland
From left: Crater basin in 1986 and 2006. Cottongrass / Daylily
Waremokou (ワレモコウ, 吾亦紅), red burnet (in AK), official burnet, burnet blood wort
Lifeform: deciduous perennial forb
Distribution: Europe - Russia - China - Korea - Japan - western North America, including Alaska
Habitat: wetland (湿原), damp areas at low elevations in AK (Pratt 1991)
Chromosome number: 2n = 28

Synonyms:

Sanguisorba officinalis L. var. carnea (Fisch. ex Link) Regel ex Maxim. (no accessions)
Sanguisorba microcephala Presl
Sanguisorba officinalis L. ssp. microcephala (Presl) Calder et Taylor

var. pilosella Ohwi (ウラゲワレモコウ)
var. polygama (Nyl.) Mela et Caj. (not distributed in Japan)
Sanguisorba officinalis in Alaska
---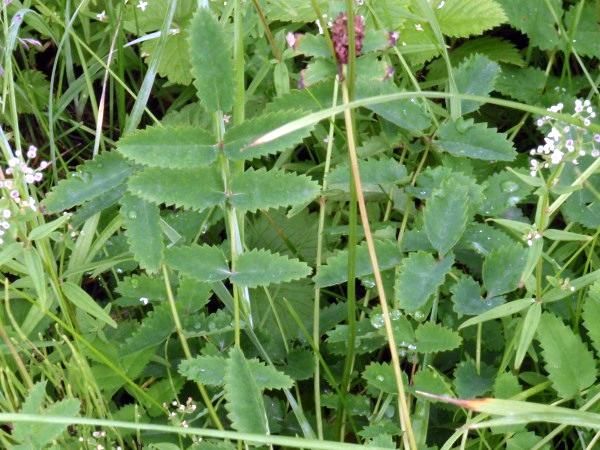 1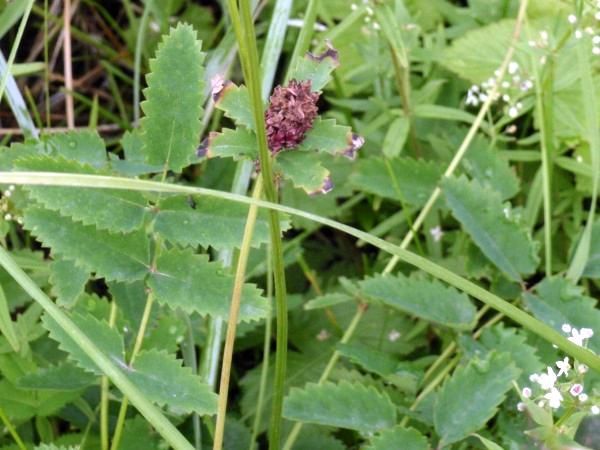 2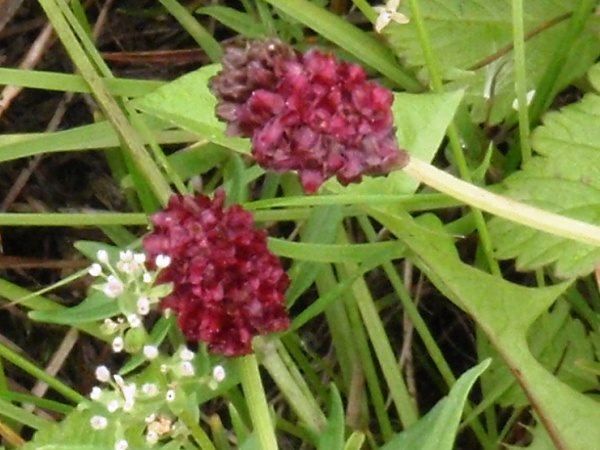 3
[1-3] close to Okhotsk Sea at Nome in Seward Peninsula on August 6 2013.