(Upload on July 10 2011) [ 日本語 | English ]
Hypericum androsaemus L.
Mount Usu / Sarobetsu post-mined peatland
From left: Crater basin in 1986 and 2006. Cottongrass / Daylily
Kobouzu-otogiri (コボウズオトギリ, 小坊主弟切), tutsan
Lifeform: semi-deciduous shrub
Distribution: North Africa - Europe (exotic to Japan)
Habitat: open woods and hillsides in the native regions (excaped from gardening in Japan)
Hypericum androsaemus in Hokkaido
---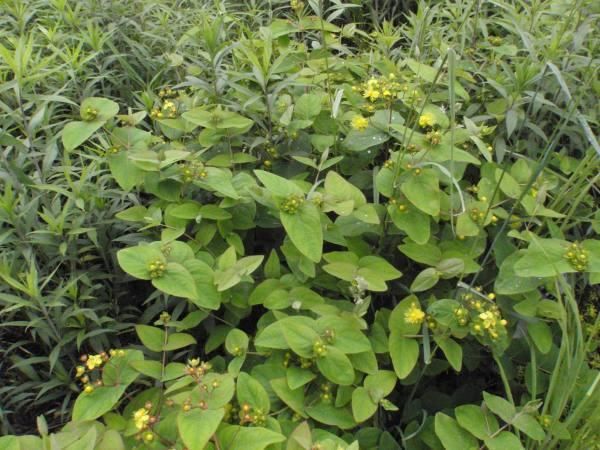 1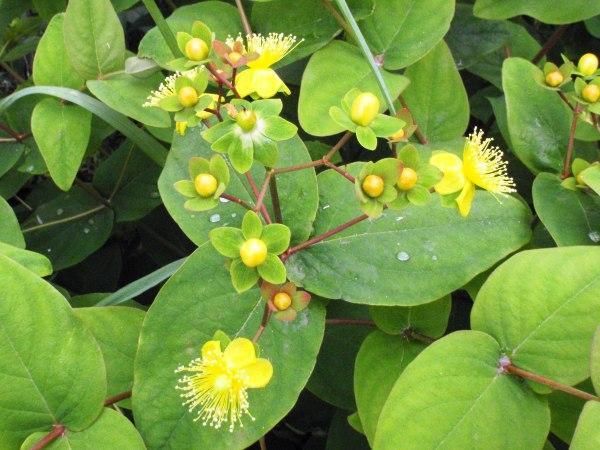 2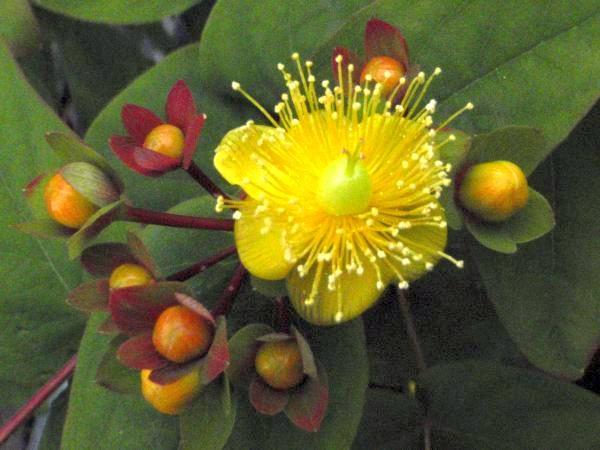 3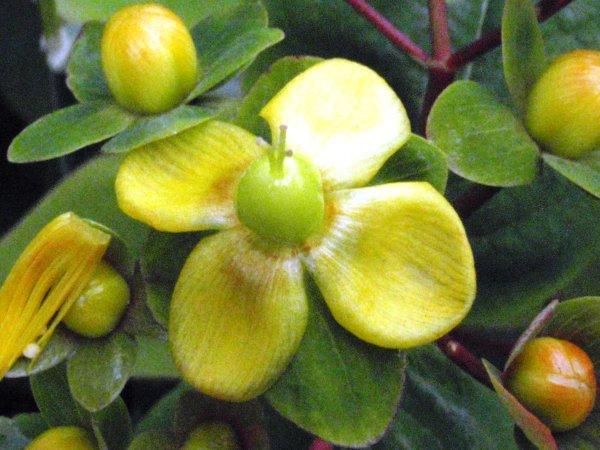 4
[1] A patch. The plant established in a Solidago gigantea grassland. [2] top of a shoot. [3] an inflorescence. Only one was flowering on the inflorescence. [4] a immature fruit with petals. In an abondoned park at N13/W3, North Ward, Sapporo, on June 23 2011.