(First upload on March 8 2014. Last on January 3 2020) [ 日本語 | English ]
Artemisia iwayomogi Kitam.
Mount Usu / Sarobetsu post-mined peatland
From left: Crater basin in 1986 and 2006. Cottongrass / Daylily
Iwayomogi (イワヨモギ, 岩蓬), Russian wormwood
Lifeform: perennial forb ≈ 1 m high when matured
Distribution: northeastern China - southeastern Siberia - Korea - Hokkaido

RDB in Japan: VU
→ immigrated from the Asian Continent, due to erosion control

Habitat: mountaineous and coastal rocky stretches

Field training on integrated environmental research (統合環境調査法実習) (fauna and flora 種リスト)

Synonyms:

Artemisia gmelinii Weber ex Stechm., often used
Artemisia sacrorum Ledeb., often used
Discarded orders:
Artemisia sacrorum Ledeb. ssp. laxiflora (Nakai) Kitag.
Artemisia sacrorum Ledeb. ssp. laxiflora (Nakai) Kitag. var. laciniiformis Nakai f. platyphylla Pamp.
Artemisia iwayomogi Kitam. f. laciniiformis (Nakai) Kitam.
Artemisia iwayomogi in Hokkaido
---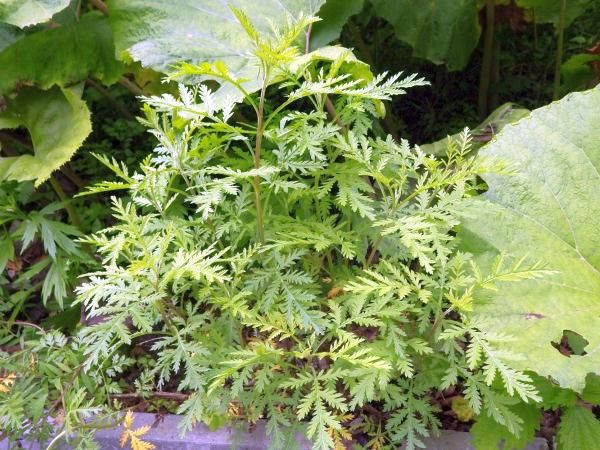 1
2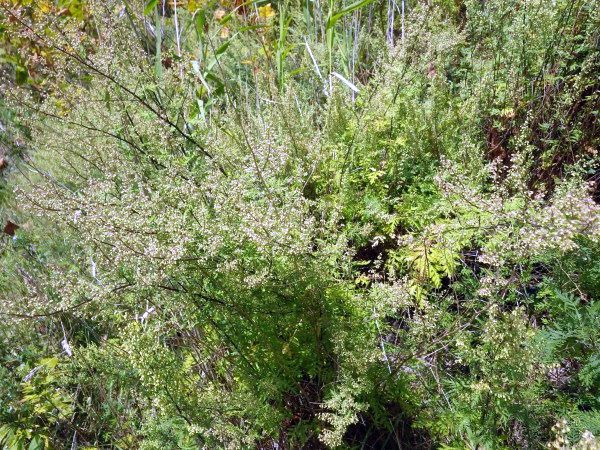 3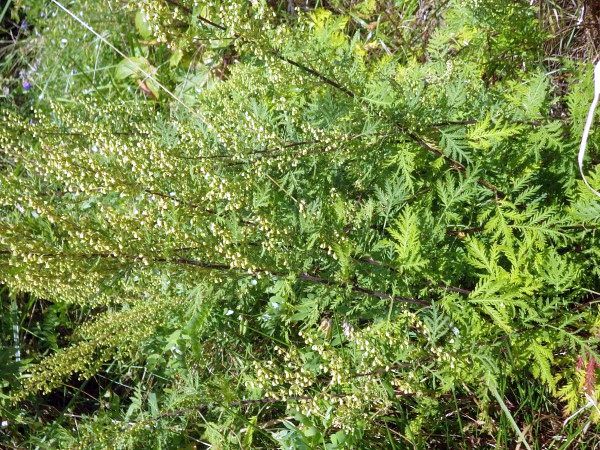 4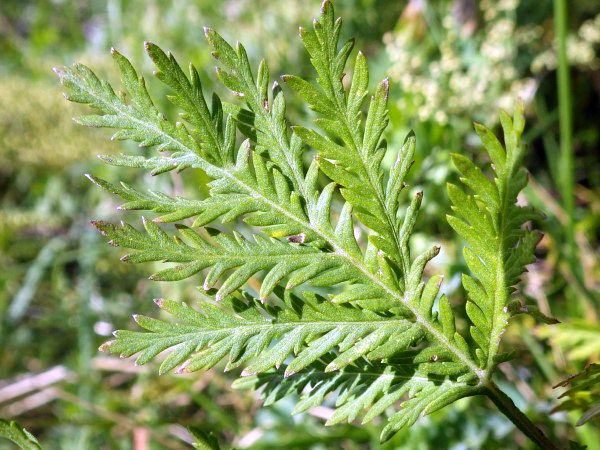 5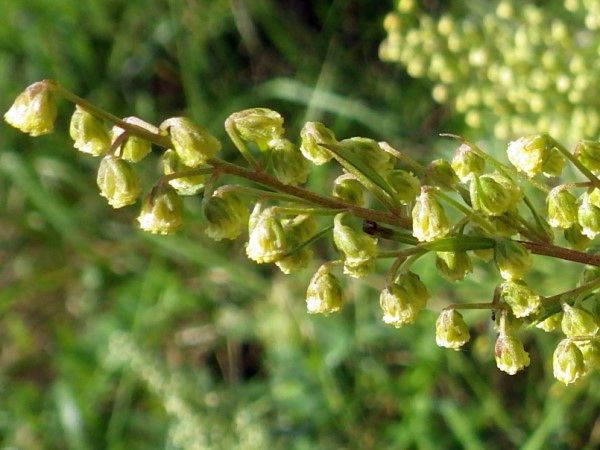 6
[1/2] at Akkeshi Marine Experimental Station, eastern Hokkaido, on July 1 2014. [3-6] along a seacoast on the bottom of cliff near the Muroran Marine Experimental Station of Hokkaido University on September 9 2019.