(Upload on December 22 2013) [ 日本語 | English ]
Cirsium microspicatum Nakai var. microspicatum
Mount Usu / Sarobetsu post-mined peatland
From left: Crater basin in 1986 and 2006. Cottongrass / Daylily
Cirsium microspicatum Nakai (アズマヤマアザミ, s.l.)
var. bosopeninsulae T.Ueno, nom. nud. (カズサヤマアザミ)
var. kiotoense Kitam. (オハラメアザミ)
var. microspicatum (azumayama-azami, アズマヤマアザミ, 東山薊)
Life form: tall perennial forb < 2 m high

Distribution: endemic to Japan (Chubu and Kanto Districts)
Habitat: grasslands - forests
var. yechizenense Kitam. (エチゼンアザミ)
f. glutinosum Kitam. (ネバリアズマヤマアザミ)
Also, a few hybrids have been reported.
Cirsium microspicatum var. microspicatum in Japan
---
1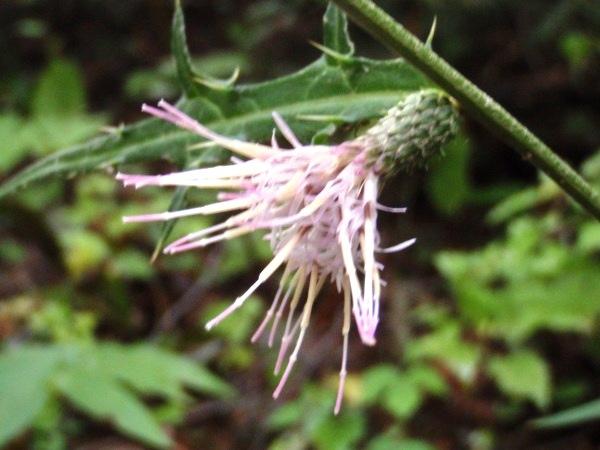 2
[1/2] at a trail to go Yakuo-in Shrine on Mount Takao (599 m elevation), Tokyo, on October 21 2013