(First upload on October 12 2010. Last on October 20 2020) [ 日本語 | English ]
Cosmos bipinnatus Cav.
Mount Usu / Sarobetsu post-mined peatland
From left: Crater basin in 1986 and 2006. Cottongrass / Daylily
Cosmos Cav. (オオハルシャギク)

Kosumosu (コスモス, 秋桜), Garden cosmos (Mexican aster)
O-harusyagiku (オオハルシャギク, 大春車菊)
Akizakura (アキザクラ, 秋桜)
Life form: half-hardy annual forb
Distribution: originally in central America (extotic to Japan)
Habitat: drained, sunny habitats (ornamental, often transplanted on skislopes)

Field training on integrated environmental research (統合環境調査法実習) (出現種リスト)

Flowering: two to three months after germination
Germination: about 10 days at 25°C after sowing
Varieties (cultivars): Sensation, Versailles and Sonata, Daydream, Seashells, and many others
---
1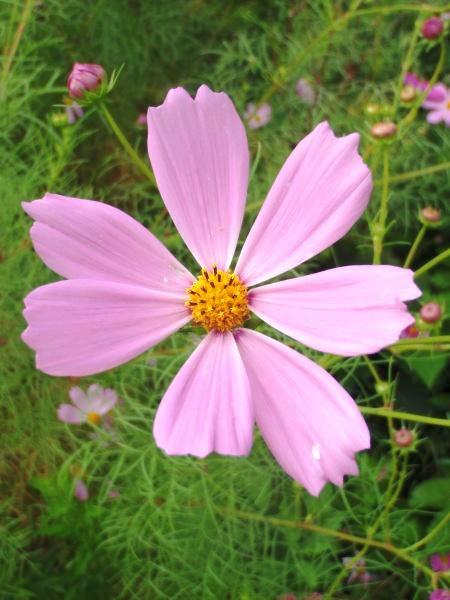 2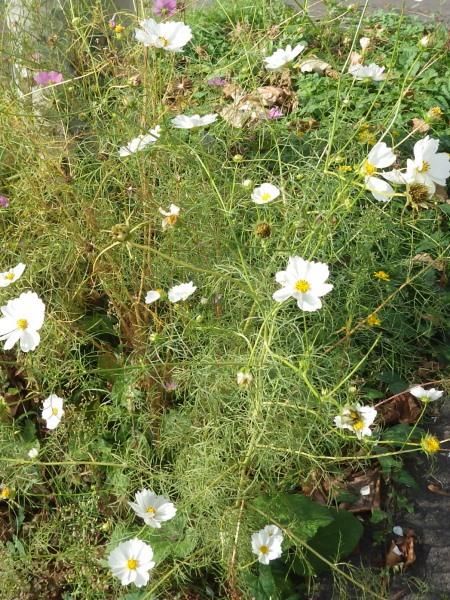 3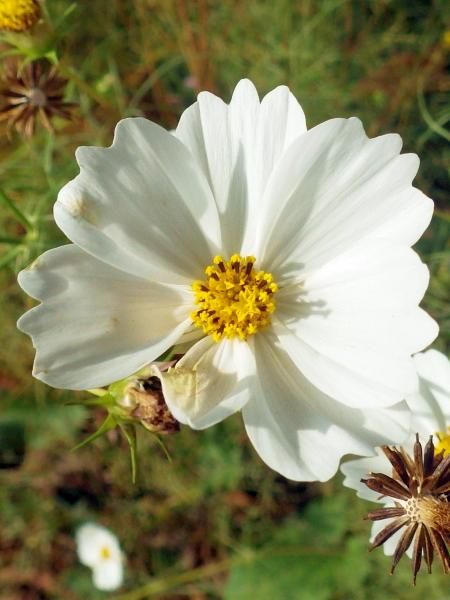 4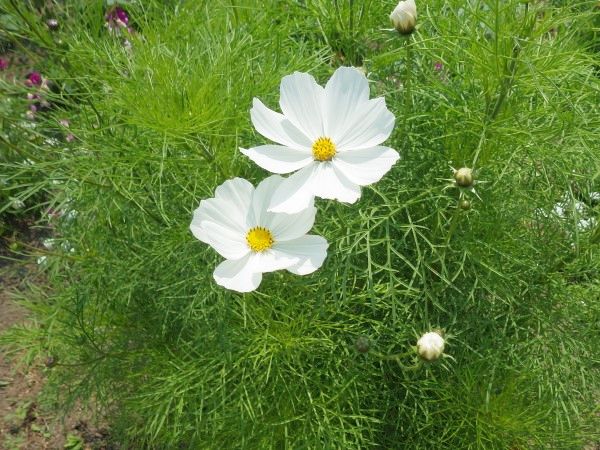 5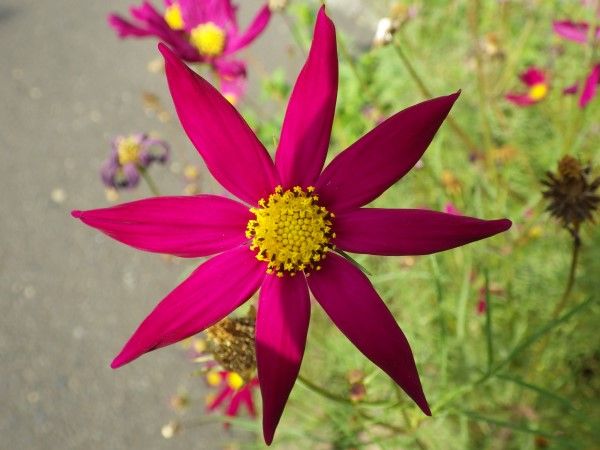 6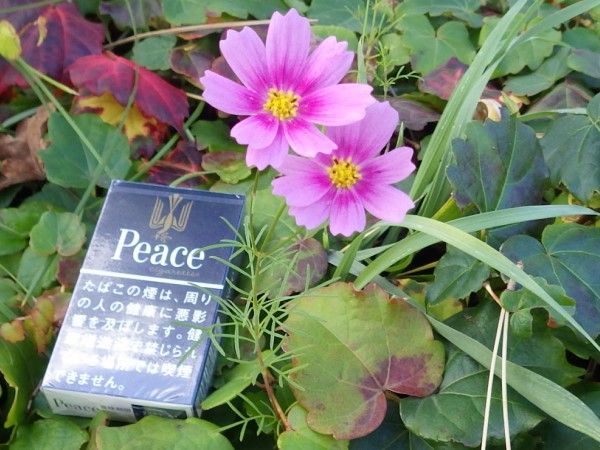 7
[1/2] in front of the rear gate of Hokkaido University of Education at Hakodate on September 21 2010. [3/4] under a street tree at N28/E2, East Ward, Sapporo, on September 24 2015. [5] in a flower garden on Lake Hill Farm, Toya, central Hokkaido, on July 10 2019. [6] sharp tops found in a small flower garden udner a street tree in N18/W4, Sapporo, on August 5 2019. [7] a tiny one beside the Hokkaido University Hospital Post Office on October 6 2020.