(First upload on November 5 2015. Last on November 9 2018) [ 日本語 | English ]
Eupatorium lindleyanum DC.
Mount Usu / Sarobetsu post-mined peatland
From left: Crater basin in 1986 and 2006. Cottongrass / Daylily
Sawahiyodori (サワヒヨドリ, 沢鵯)
Lifeform: perennial forb
Distribution: east Asia, including the whole of Japan
Habitat: sunny and moist sites

Flower: pale pink
Chromosome number: 2n = 20
var. lindleyanum サワヒヨドリ (s.s.)
var. eglandulosum Kitam. ホシナシサワヒヨドリ
var. yasushii Tuyama ハマサワヒドリ
Eupatorium lindleyanum in Hokkaido
---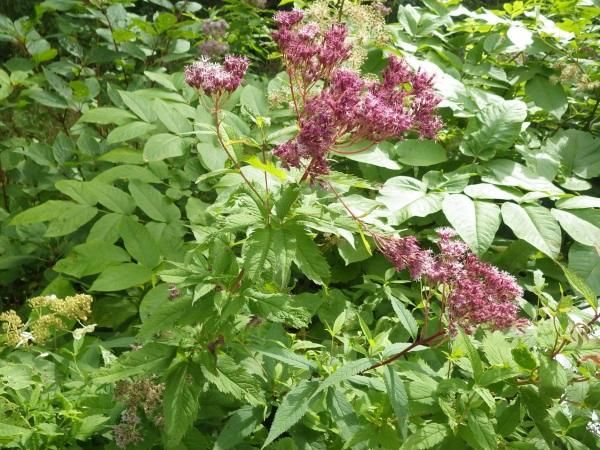 1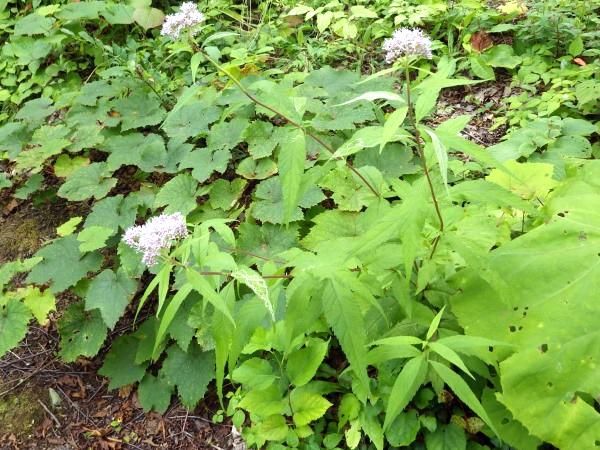 2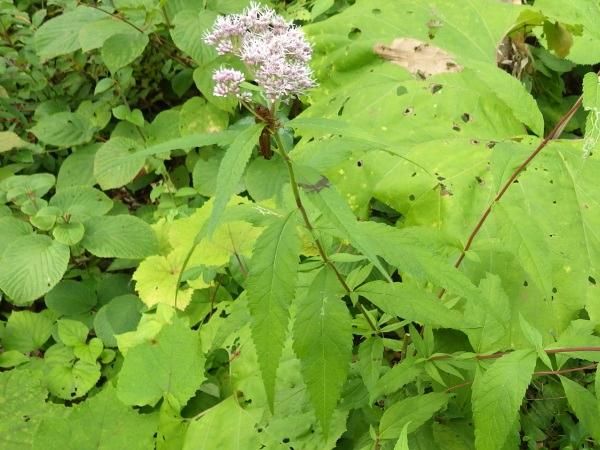 3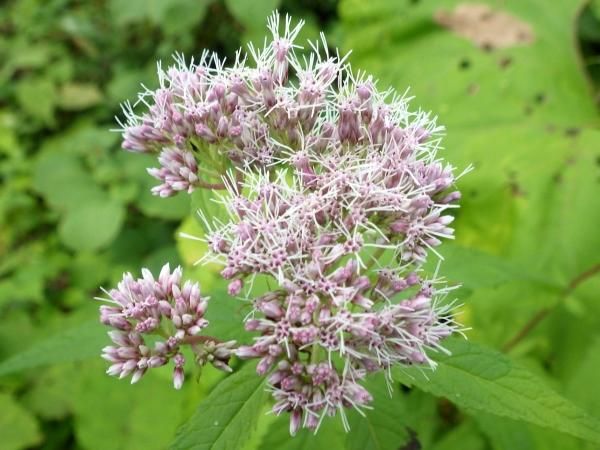 4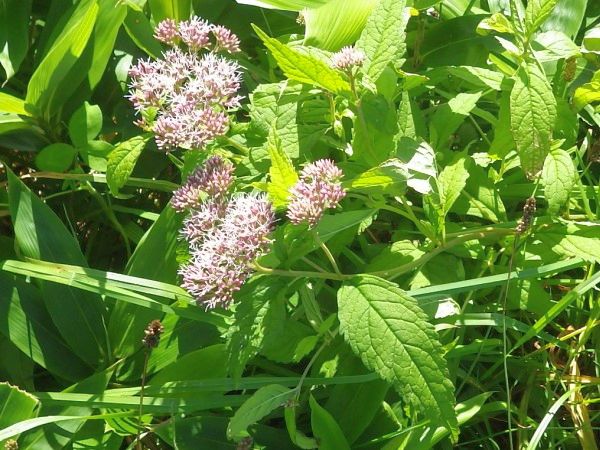 5
[1-4] in the park of Nakatonbetsu Limestone Caves for Communication with Nature (中頓別鍾乳洞自然ふれあい公園), northern Hokkaido, on August 28 2015. [5] faced to Japan Sea in Tomamae where the construction of wind powers is planned, northern Hokkaido, on September 21 2017.