(Upload on October 6 2013) [ 日本語 | English ]
Petasites frigidus (L.) Fr.
Mount Usu / Sarobetsu post-mined peatland
From left: Crater basin in 1986 and 2006. Cottongrass / Daylily
[ Petasites japonicus var. giganteus, オオブキ ]
Kyokuchi-oobuki* (キョクチブキ, 極地大蕗), arctic sweet coltsfoot (* tentative translation)
Life form: perennial forb
Distribution: northeastern Eurasia - northwestern North America, including Alaska
Habitat: wet tundra, shores, along creeks
Synonym

Nardosmia angulosa Cass.
Nardosmia frigida (L.) Hook.
Tussilago frigida L.

Varieties (controversial)
var. frigidus, the type
var. nivalis Cronqist (syn. P. hyperboreus Rydb.)
var. palmatus (Aiton) Cronquist (syn. P. palmatus (Aiton) Gray)
var. sagittatus (Banks ex Pursh) Cherniawsky (syn. P. sagittatus (Banks) Gray)
var. vitifolius (Greene) Cherniawsky
Petasites frigidus in Alaska
---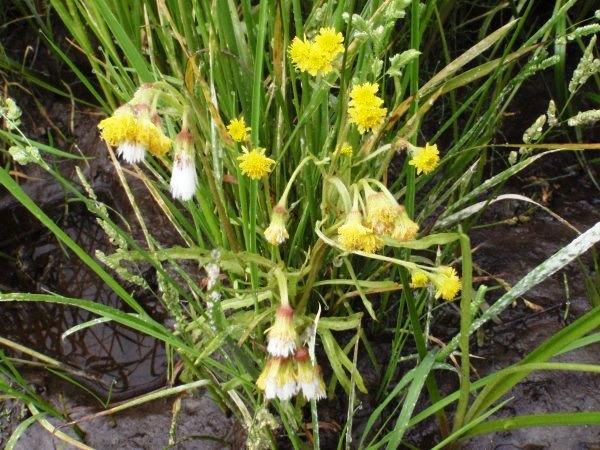 1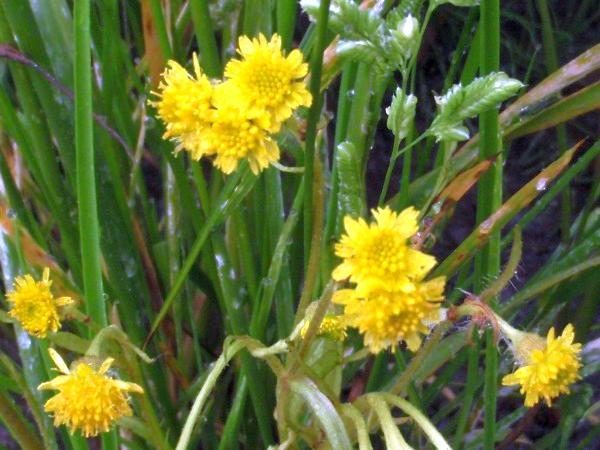 2
3
[1-3] near a cabin (camp site) at Kougarok in Seward Peninsula, Alaska, on August 9 2013.