(First upload on November 4 2011. Last on July 15 2014) [ 日本語 | English ]
Polygonum perfoliatum L.
Mount Usu / Sarobetsu post-mined peatland
From left: Crater basin in 1986 and 2006. Cottongrass / Daylily
Ishimikawa (イシミカワ, 石見川/石実皮/石膠), mile-a-minute weed
Lifeform: annual forb (trailer)
Distribution: east Asia, including Japan
Habitat: sunny and wet sites

Field training on integrated environmental research (統合環境調査法実習) (出現種リスト)

Synonyms

Persicaria perfoliata (L.) H. Gross
Chylocalyx perfoliatus (L.) Hassk. ex Miq.
Truellum perfoliatum (L.) Sojak
Polygonum perfoliatum in Hokkaido
---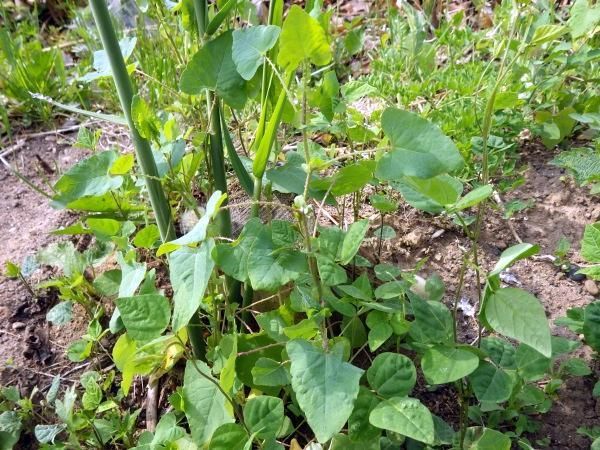 4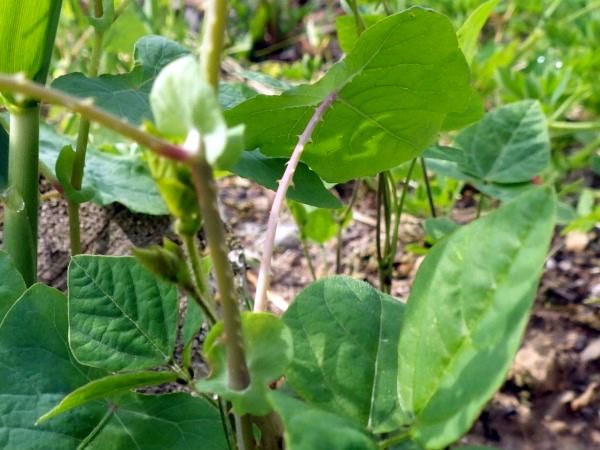 5
[3] close-up of a stem. [4] close-up of (immature) fruits. [1-3] at Zenibako Coast (銭函海岸), Otaru City, on August 31 2011. [4/5] at a backyard of a facility of Kyushu University Experimental Forest in Ashoro Town, eastern Hokkaido, on June 6 2014.