(Upload on November 27 2019) [ 日本語 | English ]
Yucca brevifolia Engelm.
Mount Usu / Sarobetsu post-mined peatland
From left: Crater basin in 1986 and 2006. Cottongrass / Daylily
Yoshuanoki (ヨシュアノキ), Joshua tree, yucca palm, tree yucca and palm tree yucca
Life form: evergreen tree(-like), usually < 10 m in height
Distribution: endemic to southwestern USA (mostly in California, Arizona, Utah and Nevada)
Habitat: deserts and grasslands in arid and semi-arid regions

Synonyms (many):

Sarcoyucca brevifolia (Engelm.) Linding.
Yucca arborescens (Torr.) Trel.
Yucca jaegeriana (McKelvey) L.W.Lenz

Varieties (discarded): var. brevifolia, var. herbertii (J. M. Webber) Munz,, var. jaegeriana McKelvey
---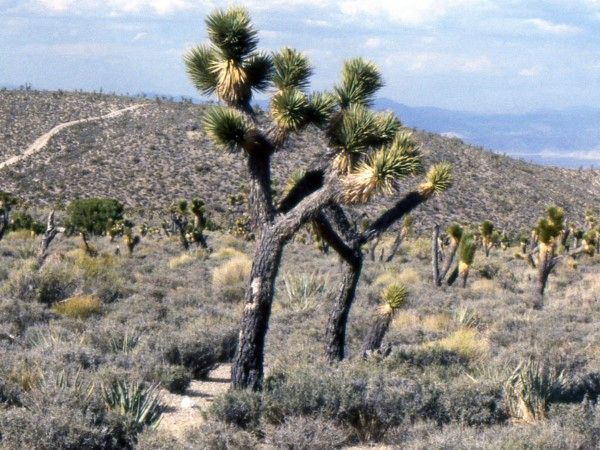 1
2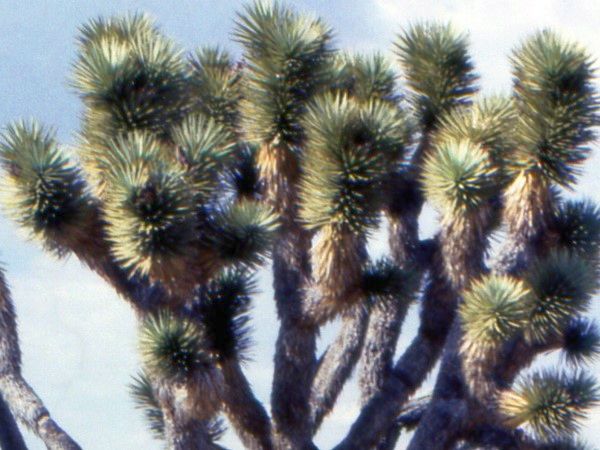 3
[1-3] in a desert near Las Vegas, Nevada, USA, on August 15 1999.