(First upload on April 2 2012. Last on June 29 2016) [ 日本語 | English ]
Aucuba japonica Thunb.
Mount Usu / Sarobetsu post-mined peatland
From left: Crater basin in 1986 and 2006. Cottongrass / Daylily
Aucuba Thunb. (アオキ)

One native species in Japan
the name originating from aokiba (青木葉)
var. japonica (s.s.), the type
Aoki (アオキ, 青木), Japanese aucuba
Lifeform: evergreen, dioecious shrub
Distribution: south Korea - Japan
Habitat: (evergreen) broad-leaved forests
Fruit: green → red
Chromosome number: 2n = 32 (4x)
Synonyms:

Aucuba japonica Thunb. f. brachyphylla (Honda) H. Hara

var. borealis Miyabe et Kudo (ヒメアオキ)
Lifeform: evergreen < 1 m tall

Distribution: snowy regions faced to Japan Sea
Hair: short hair on young shoots and leaves

f. albivariegata Nakai (ホシテンヒメアオキ)
f. rugosa Sugim. (ウチダシヒメアオキ)

var. ovoidea Koidz. (ナンゴクアオキ)
Distribution: south to Chugoku and Shikoku
Chromosome number: 2n = 16
f. leucocarpa (Matsum. et Nakai) Ohwi (シロミノアオキ)
f. luteocarpa (Dombrain) Rehder (キミノアオキ)
f. viridiflora Makino (アオバナアオキ)
Cultivars
cv luteo-marginata (フクリンアオキ)
cv picturata (ナカフアオキ)
cv variegata (フイリアオキ)
---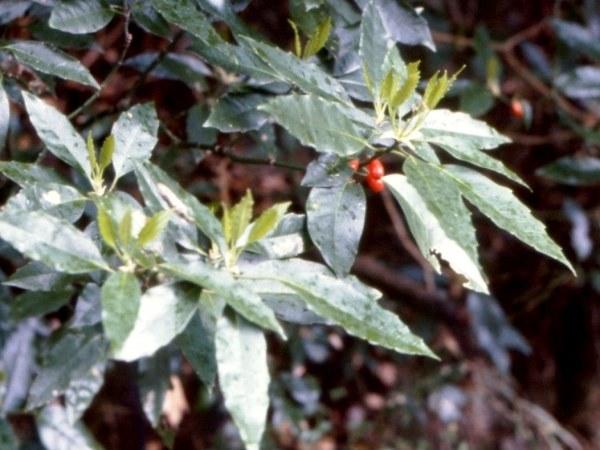 1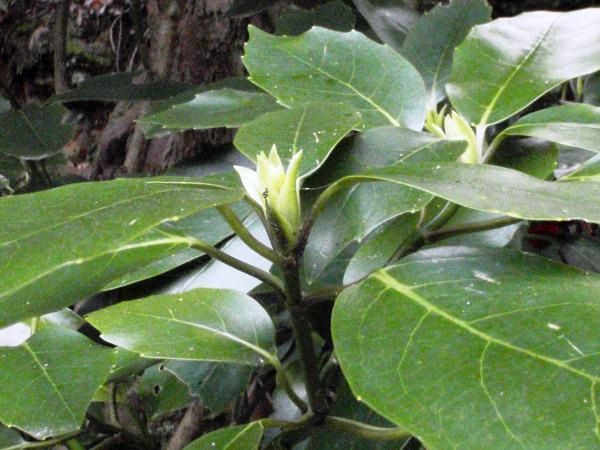 2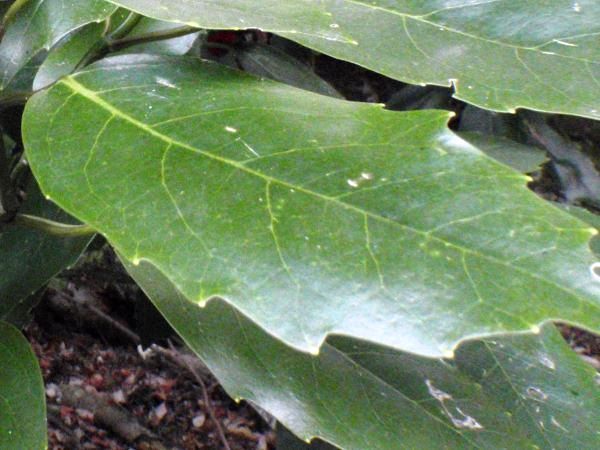 3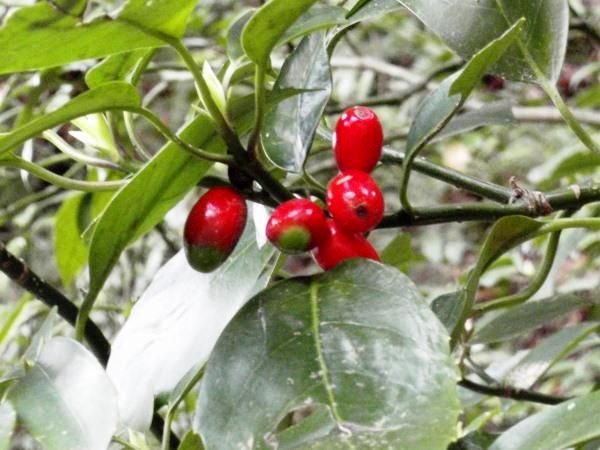 4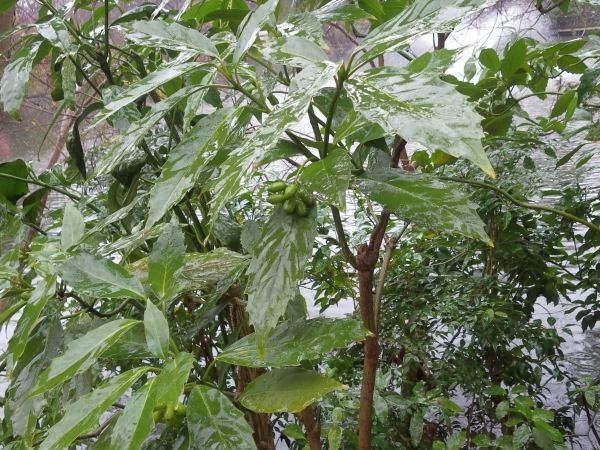 5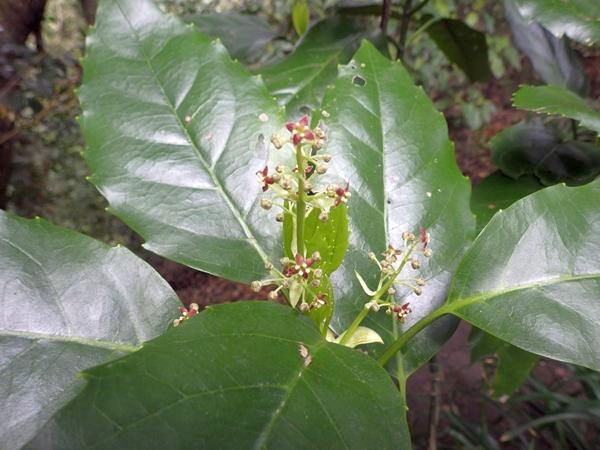 6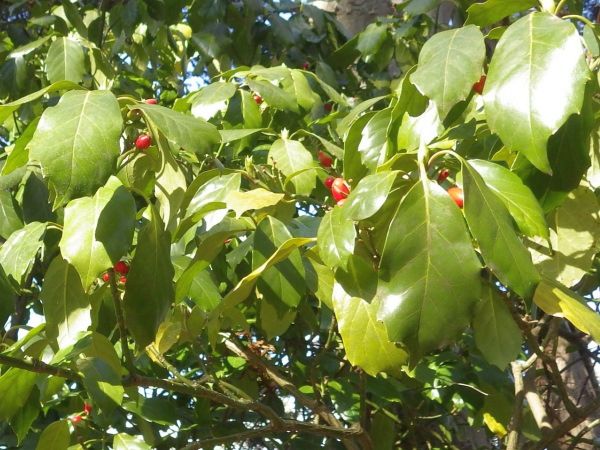 7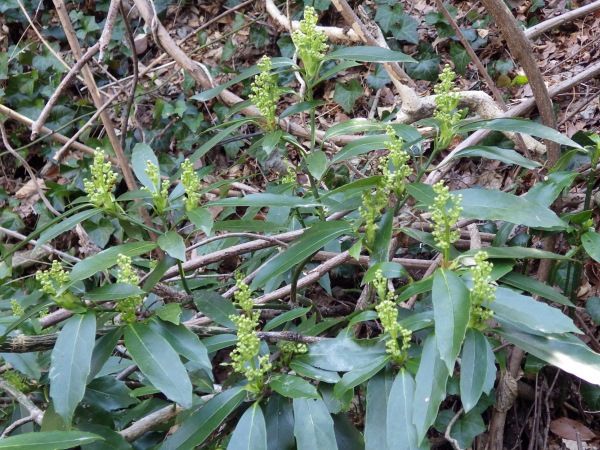 8
9
[1-8] var. japonica. [1] in a forest, Minamata, Kyushu, on May 1 1985. [2-4] at Nagara Park close to Nagara Shrine, Otsu City, eastern Japan, on March 19 2012. [5] at Inokashira Park, Mitaka, Tokyo, on January 15 2015. [6] on Shiroyama nature road in Kagoshima City, southern Kyushu, on March 20 2015. [7] near JR Matsushima Coast Station (Matsushima-kaigan eki) on March 21 2016. [8] in Botanic Gardens, Tohoku University, Natural Monument Aobayama, northern Honshu, on March 23 2016. [9] cv variegata. At a park, N12/W2, North Ward, Sapporo, on October 30 2012.