(First upload on December 20 2013. Last on November 1 2020) [ 日本語 | English ]
Atriplex subcordata Kitagawa
Mount Usu / Sarobetsu post-mined peatland
From left: Crater basin in 1986 and 2006. Cottongrass / Daylily
Atriplex L. (ハマアカザ), saltbush

Hama-akaza (ハマアカザ, 浜赤藜), Asian seashore saltbush
Lifeform: annual forb
Distribution: Russia - Korea - Japan
Habitat: coastal (sand dune, salt marsh, etc.), because of salt-tolerant

Field training on integrated environmental research (統合環境調査法実習) (fauna and flora 種リスト)

Synonyms:

Atriplex gmelinii C.A.Mey. ssp. dilatata (Franch. et Sav.) Kitam.
Atriplex tatarica auct. non L.
---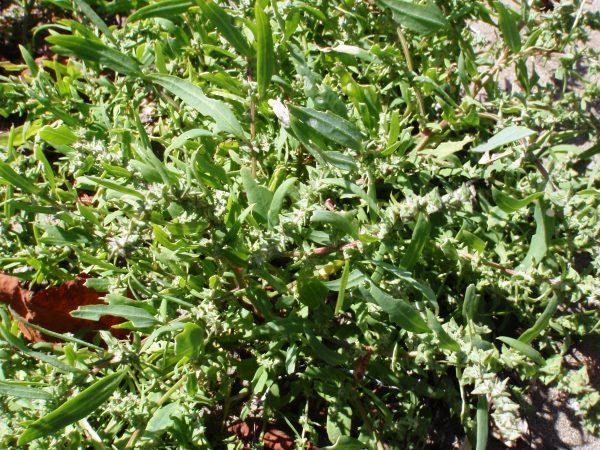 1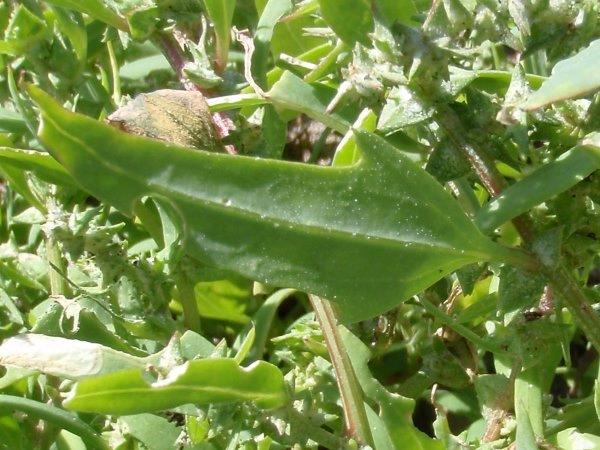 2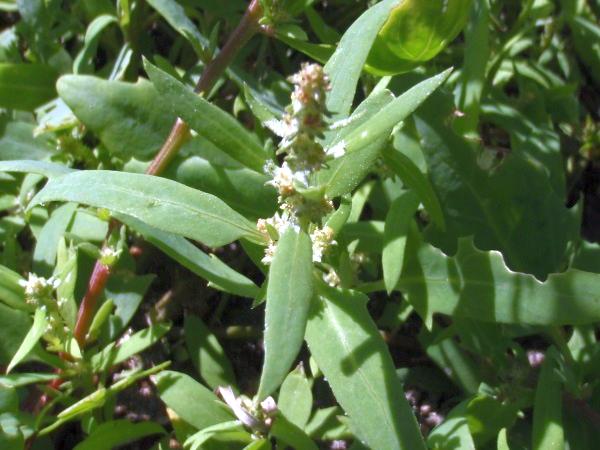 3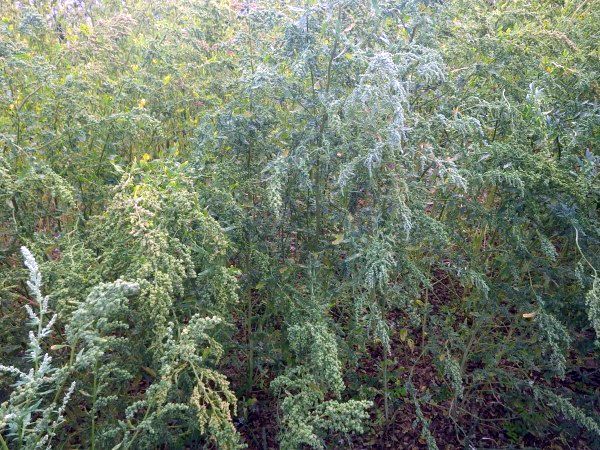 4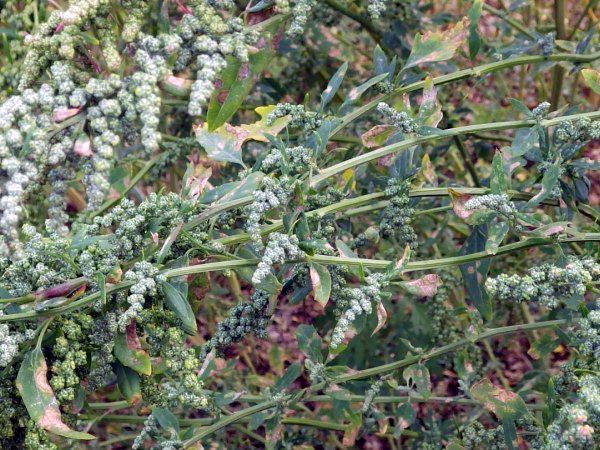 5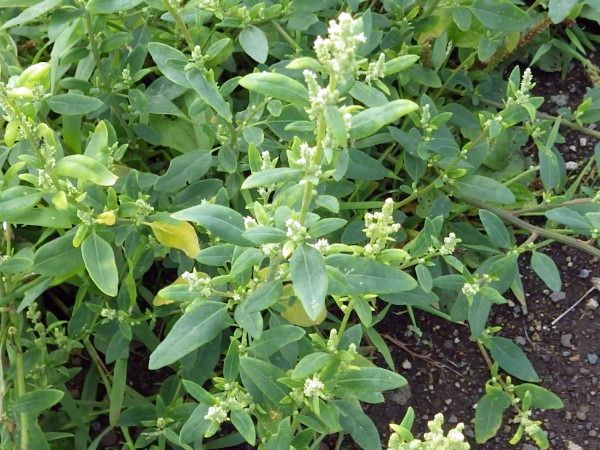 6
[1-3] at Denshinhama Coast, Muroran City, on September 17 2013. [4/5] along an unpaved road near Zenibako Coast, where wind-power farm is established, near Sapporo on September 16 2020. [6] in the forecourt of Usujiri Fisheries Station of Hokkaido University, southern Hokkaido, on September 9 2020.