(Upload on March 7 2017) [ 日本語 | English ]
Hosta plantaginea (Lam.) Asch.
Mount Usu / Sarobetsu post-mined peatland
From left: Crater basin in 1986 and 2006. Cottongrass / Daylily
H. plantaginea (Lam.) Asch.

plantain lily or August lily
Lifeform: deciduous, perennial forb
Distribution: originally in China
Habitat: forests and grasslands
Flower: white (blooming in night)
Use: gardening, ornamental, etc.

var. japonica Kikuti et F. Maek. Tamanokanzashi (タマノカンザシ, 玉ノ簪), Japanese fragrant plantain lily
Leaf: longer than var. plantaginea
var. plantaginea
Marubatamanokanzashi (マルバタマノカンザシ, 丸葉玉ノ簪)
Leaf: round, heart-shaped
Cultivars: cv. Aphrodite
---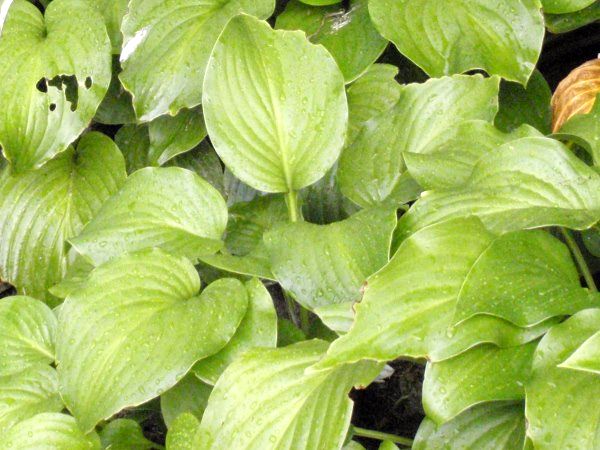 1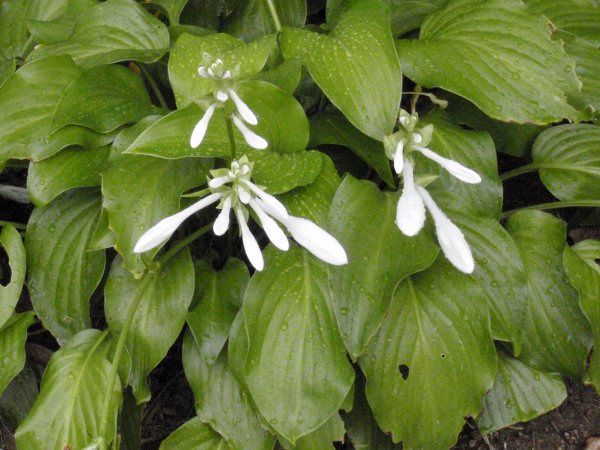 2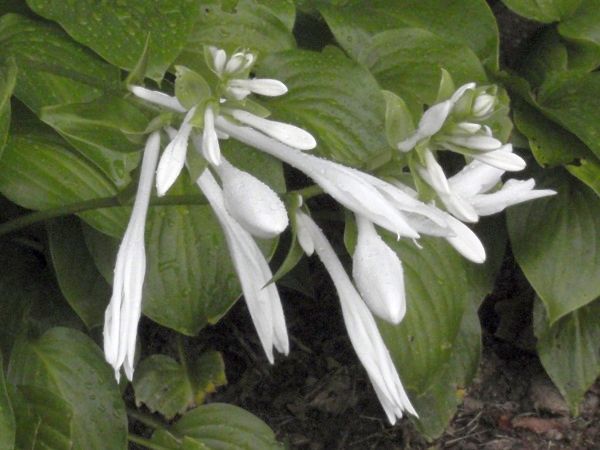 3
[1-3] var. plantaginea at a former palace in Seoul, the capital city of Korea, on September 12 2012.