(First upload on May 5 2014. Last on June 5 2021) [ 日本語 | English ]
Hyacinthus orientalis L.
Mount Usu / Sarobetsu post-mined peatland
From left: Crater basin in 1986 and 2006. Cottongrass / Daylily
Hiashinsu (ヒアシンス, 風信子/飛信子), common hyacinth or garden hyacinth


Hiyashinsu (ヒヤシンス), Nishikiyuri (ニシキユリ/錦百合)


Lifeform: bulbous perennial herb
Distribution: native to the eastern Mediterranean → introduced to temperate regions

Leaf: strap-shaped, < 35 cm long and 1-3 cm wide, with a soft, succulent texture, and produced a basal whorl
Use: ornamental → water culure (水耕法)

⇒ many cultivars
Anna Marie (flower = pink), City of Haarlem (cream), Delft Blue (blue), Gipsy Queen (salmon pink), L'lnnocence (white), Ostara (blue), Pink Pearl (pink)

⇒ Muscari Mill., grape hyacinths
var. albulus Baker (ローマンヒヤシンス)
Hyacinthus orientalis cultured in Hokkaido
---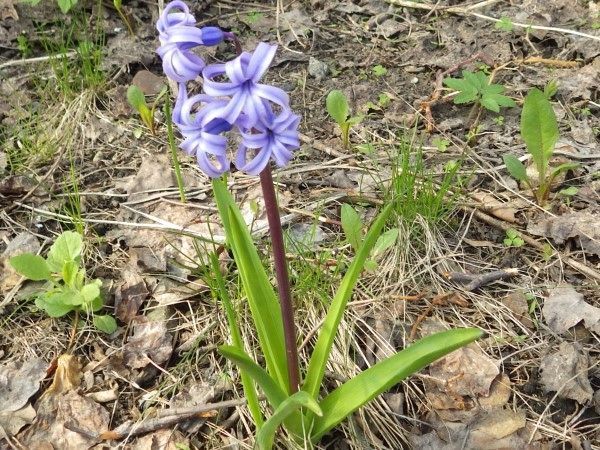 1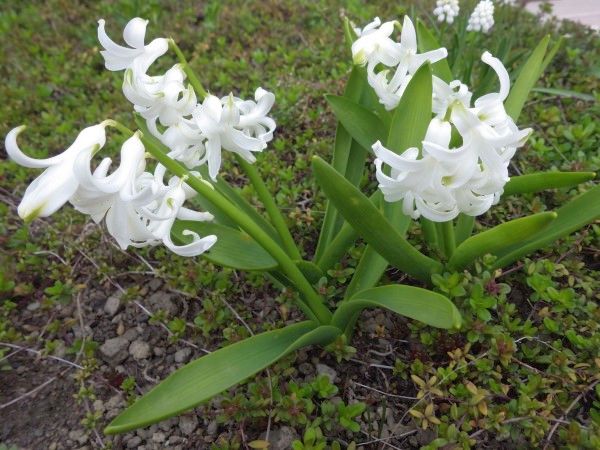 2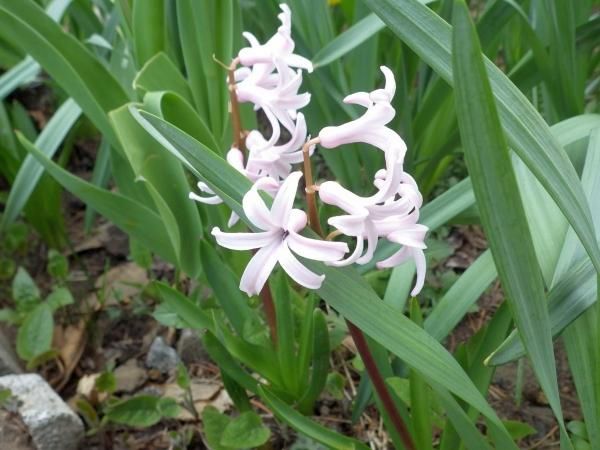 3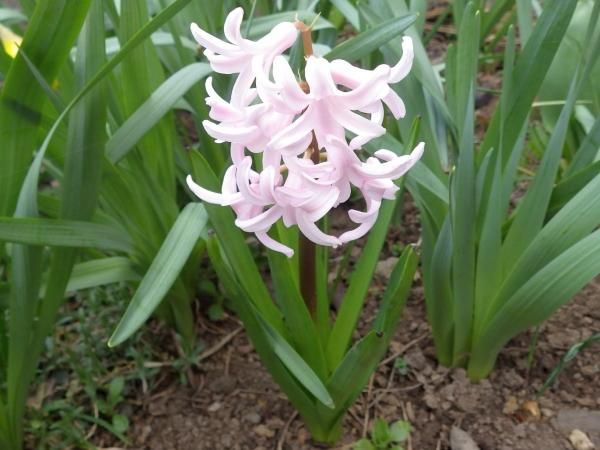 4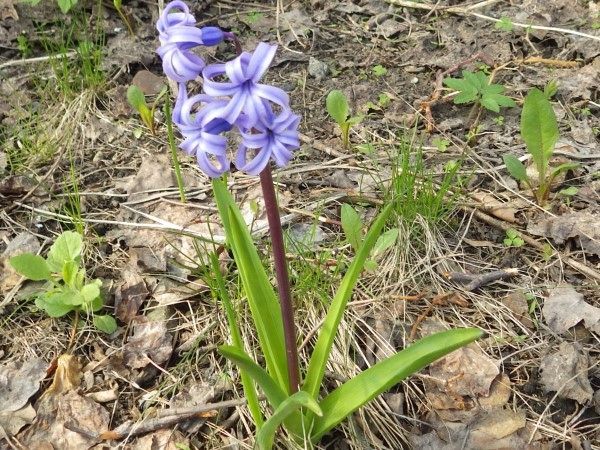 5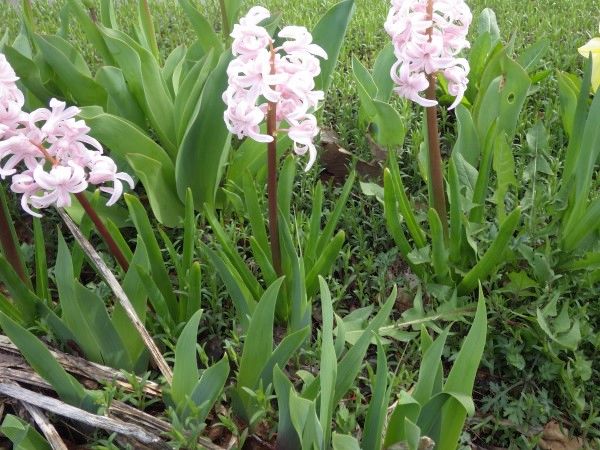 6
[1/2] cv. Ostara at a roadside, N25/E1, East Ward, Sapporo, on April 25 2014. [3/4] cv. Pink Pearl at the backyard of apartment, N28/W3, East Ward, Sapporo, on May 6 2014. [5] on a roadside in N18/W1, North Ward, Sapporo, on May 1 2018. [6] at a small garden under a street tee along a paved road in N30/E3, East Ward, Sapporo, on April 25 2021.
Flower development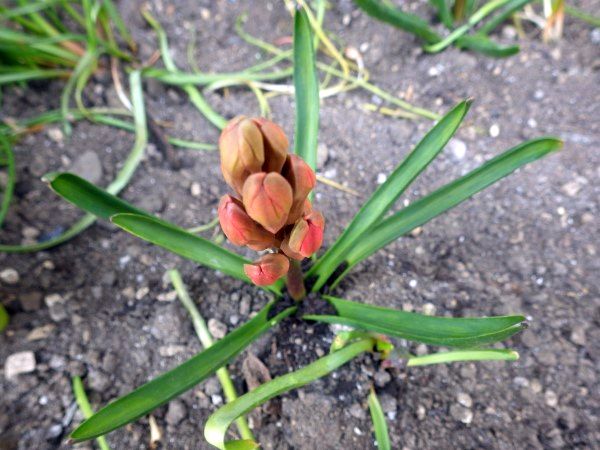 1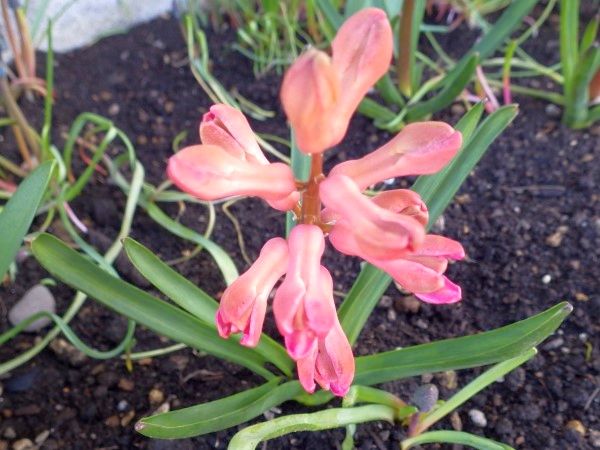 2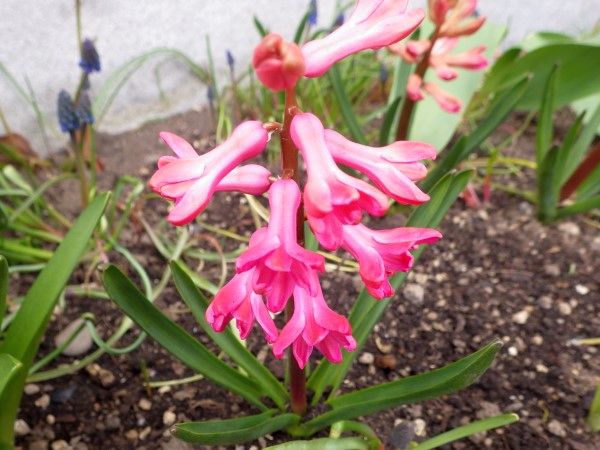 3
[1-4] beside a noodle restaurant in N23/W2, North Ward, Sapporo. From 1 to 3, the dates are 24th, 26th and 28th in April 2021.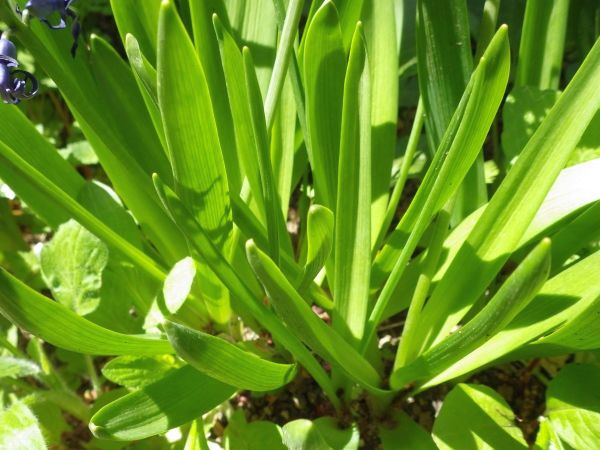 1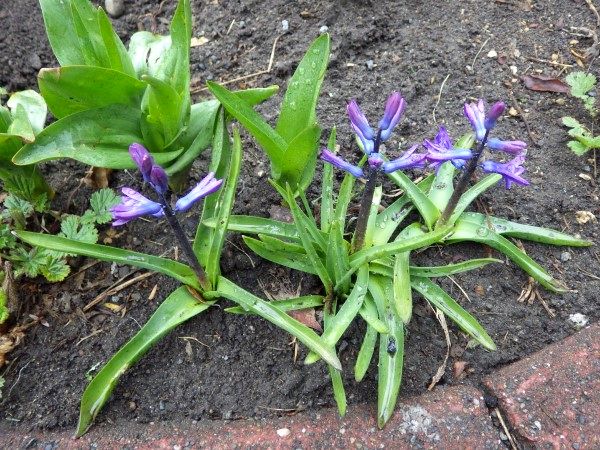 2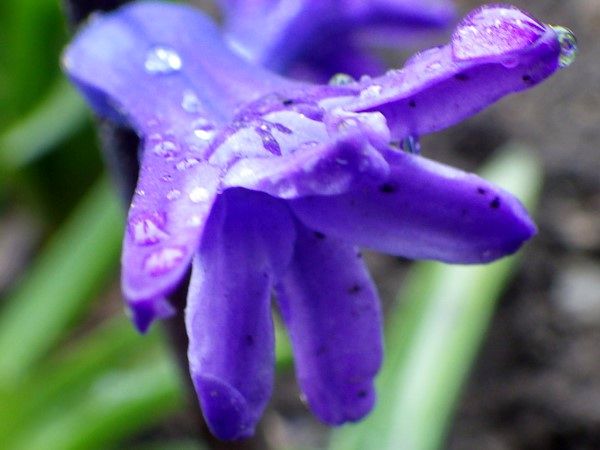 3 [3] Roman hyacinth at the backyard of Japanese-styled Archery Training Hall, HU, on May 19 2017.