(First upload on May 24 2017. Last on February 16 2019) [ 日本語 | English ]
Ipheion uniflorum (Graham) Raf.
Mount Usu / Sarobetsu post-mined peatland
From left: Crater basin in 1986 and 2006. Cottongrass / Daylily
Hananira (ハナニラ, 花韮), springstar or spring starflower
Lifeform: bulbous perennial herb
Distribution: native to Argentina and Uruguay

naturalized in Great Britain, France, Australia, New Zealand, Japan and other regions
Japan: introduced in Meiji Era

Use: ornamental garden plant
Cultivars: Rolf Fiedler, Froyle Mill, Wisley Blue, etc.
Synonyms:

Brodiaea uniflora (Graham) Engl.
Triteleia uniflora Lindl.
Ipheion uniflorum in Japan
---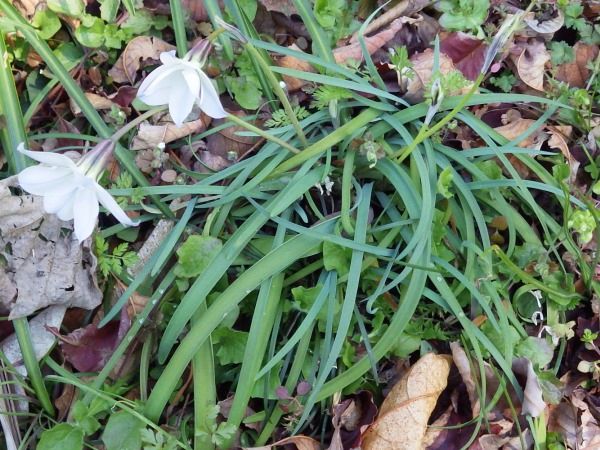 1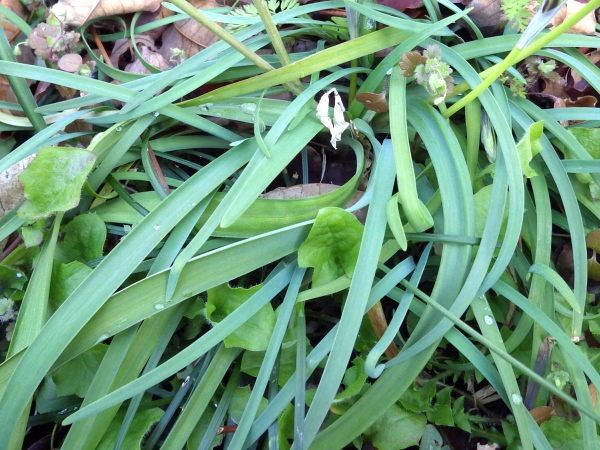 2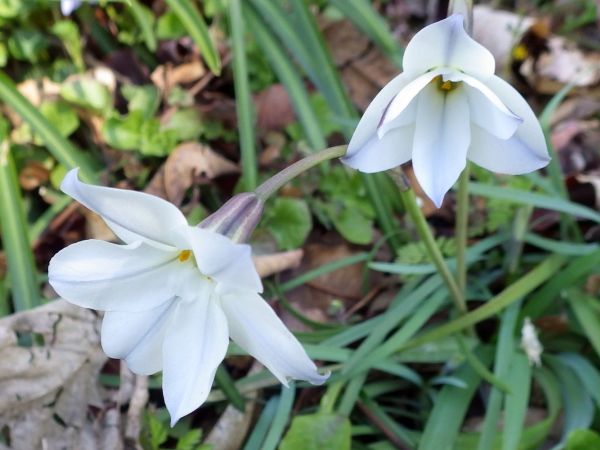 3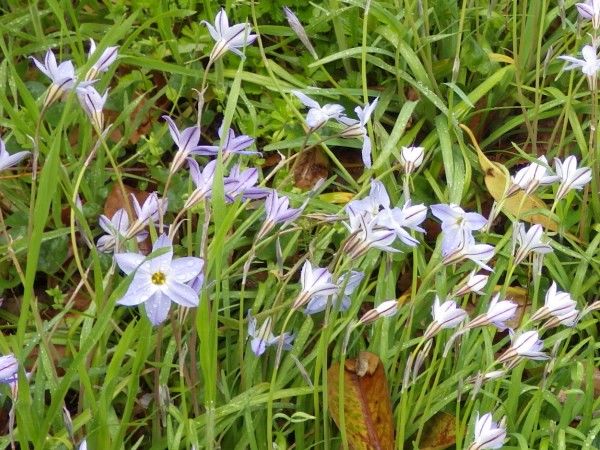 4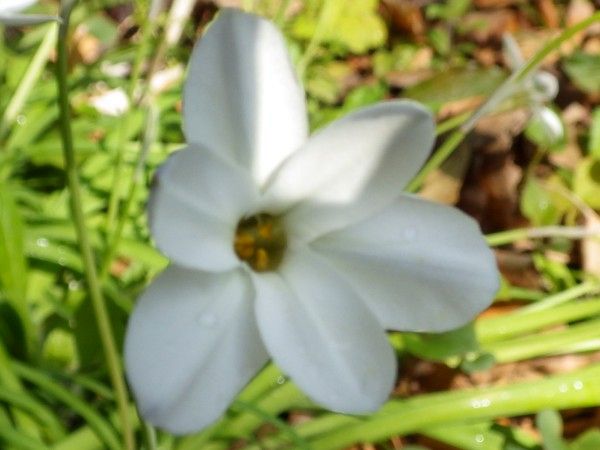 5
[1-3] in the Koishikawa Botanical Garden (小石川植物園), the University of Tokyo, on March 16 2017. [4/5] on a flower garden in front of Toko Store, N27/E2, East Ward, Sapporo, on August 28 2017.