(Upload on September 16 2021) [ 日本語 | English ]
Lilium longiflorum Thunb.
Mount Usu / Sarobetsu post-mined peatland
From left: Crater basin in 1986 and 2006. Cottongrass / Daylily
Teppouyuri (テッポウユリ, 鉄砲百合), Easter lily
Lifeform: perennial forb, developing bulbs
Distribution: originally in southern Kyushu and Nansei (Ryukyu) Islands

escapted to east to Honshu, due to gardening use

Habitat: the coast, often in pockets of coral rock

Use: gardening (園芸)
Synonyms:

Lilium japonicum, auct. non Houtt.

var. scabrum Masam. (ザラグキテッポウユリ)
Lilium longiflorum in Japan
---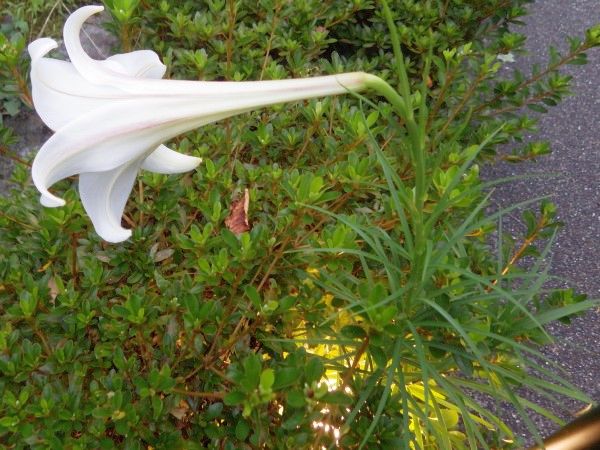 1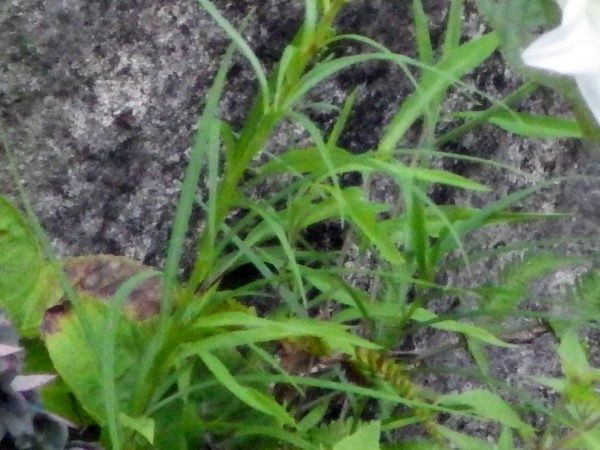 2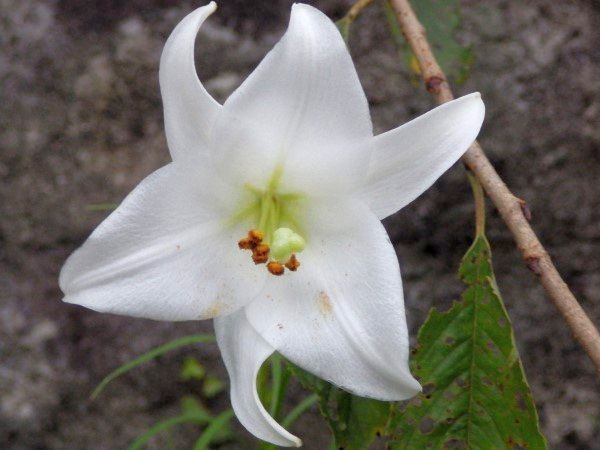 3
[1-3] in front of a restaurant near Gora Station, Hakone, on August 21 2021.