(Upload on February 11 2014) [ 日本語 | English ]
Ophiopogon japonicus (Thunb.) Ker Gawl.
Mount Usu / Sarobetsu post-mined peatland
From left: Crater basin in 1986 and 2006. Cottongrass / Daylily
Janohige (ジャノヒゲ, 蛇之髭), mondo grass, lily turf, or snakebeard


Ryunohige (リュウノヒゲ, 竜之髭)


Lifeform: evergreen perennial forb
Distribution: East Asia, including Japan

Habitat: forest floor
Chromosomal number: 2n = 34, 36, 67, 68, 72, or 108
var. caespitosus Okuyama (カブダチジャノヒゲ)
var. umbrosus Maxim. (ナガバジャノヒゲ)
---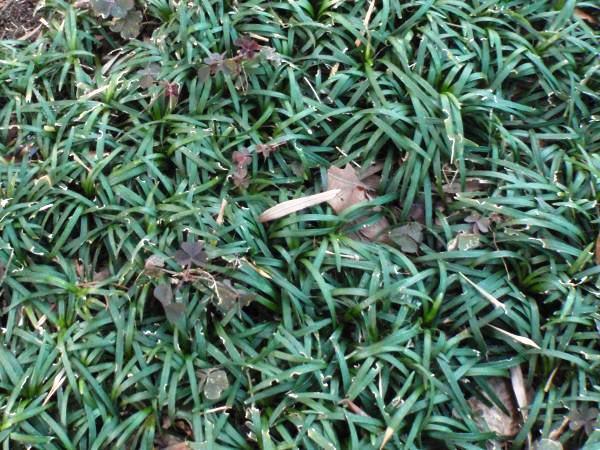 1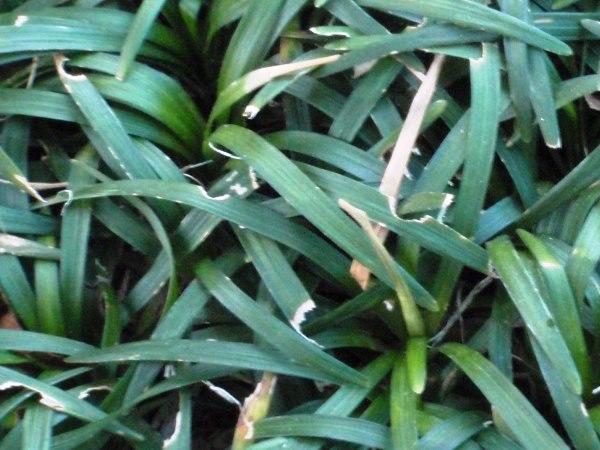 2
[1/2] cv. Nanus (tamaryu, タマリュウ), which is a dwarf from with short leaves, at the Fujisawa Campus of Nihon University, Kanagawa Prefecture, on January 21 2014. This cultivar, of which shape is like a ball (tama), is used for pot flower.