(First upload on April 3 2015. Last on June 2 2019) [ 日本語 | English ]
Adiantum capillus-veneris L.
Mount Usu / Sarobetsu post-mined peatland
From left: Crater basin in 1986 and 2006. Cottongrass / Daylily
[Pteridaceae (Maidenhair Fern family, イノモトソウ科) (APG III / USDA)]

---
Characterized by dark, often black stipes and rachises
A. affine Willd. (クニガミシダ)
A. capillus-junonis Rupr. (ホウライクジャク)
A. capillus-veneris L. (ホウライシダ)
A. caudatum L. (クジャクデンダ)
A. coreanum Tagawa (コウライハコネシダ)
A. diaphanum Blume (スキヤクジャク)
A. edgeworthii Hook. (オトメクジャク)

A. flabellulatum L. (オキナワクジャクシダ)
A. formosanum Tagawa (ミヤマホウライシダ)
A. formosum R. Br. (ナンヨウクジャク)
A. macrophyllum Sw. (ヒロハクジャク)
A. monochlamys D. C. Eaton (ハコネシダ)
A. ogasawarense Tagawa (イワホウライシダ)
A. pedatum L. (クジャクシダ)
A. philippense L. (ハンゲツクジャク)

A. pubescens Schkuhr (アラゲクジャク)
A. raddianum C. Presl (コバホウライシダ)
A. soboliferum Wall. ex Hook. (ニセハンゲツクジャク)
A. taiwanianum Tagawa (ヒメハコネシダ)
A. trapeziforme L. (ヒシガタホウライシダ)


Western Australia

A. aethiopicum L.
---
Adiantum L. (クジャクシダ)

Houraishida (ホウライシダ, 蓬莱羊歯), common maidenhair
Lifeform: evergeen fern
Distribution: cosmopolitan (= widespread in the tropical and temperate regions, south to Izu Peninsula, Japan). The original region is controversial
Habitat: on rocks, including stone walls, and occasionally epiphytic

Use: ornamental foliage plant after Edo Era → often escaped
Synonyms (discarded):

Adiantum capillus-veneris L. f. lanyuanum W. C. Shieh
Adiantum modestum Underw.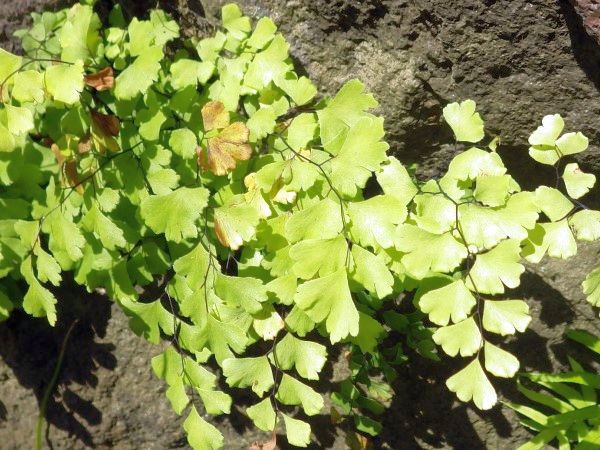 1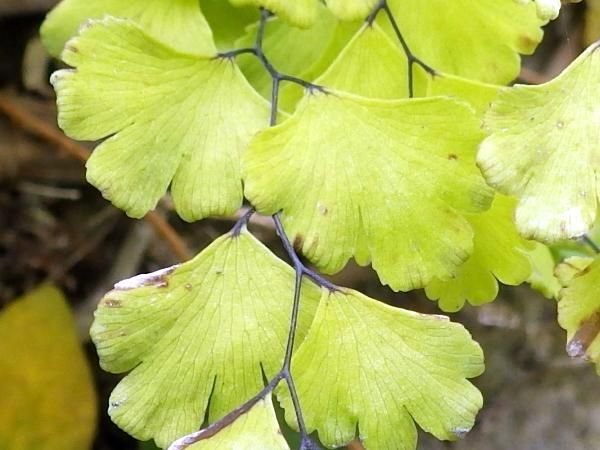 2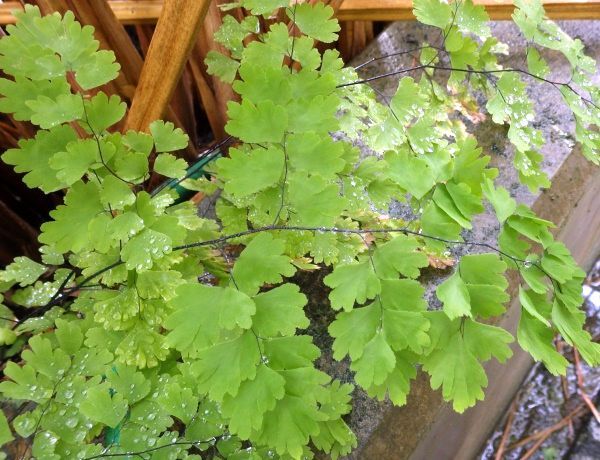 3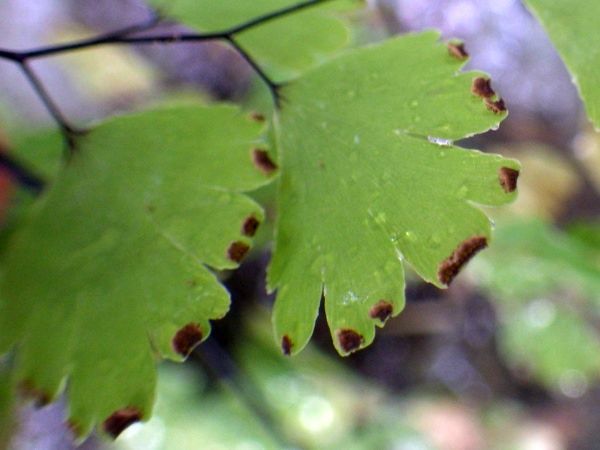 4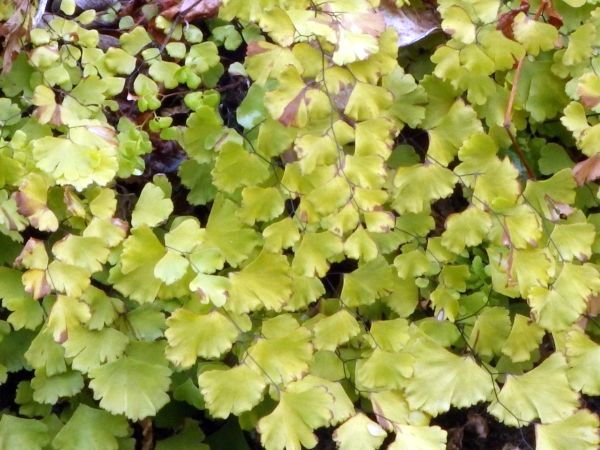 5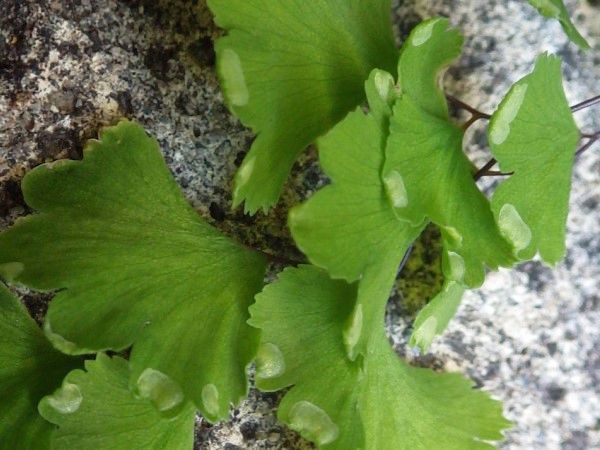 6
[1] at the bottom of a bank along Sophia Street, Chiyoda Ward, Tokyo, on May 24 2019. [2] at a stone wall near Terukuni Shrine at the foot of Shiroyama nature road in Kagoshima City, southern Kyushu, on March 20 2015. [3/4] grown in a greenhouse, CAST, HU, on February 24 2017. [5] on a stone wall near Gokoku Temple (護国寺), Tokyo, on March 15 2017. [6] on stone steps to enter Kanda myoujin, shrine near Ochanomizu station, Tokyo, on December 15 2018.