(First upload on January 3 2014. Last on November 21 2017) [ 日本語 | English ]
Platanthera tipuloides (L. f.) Lindl.
Mount Usu / Sarobetsu post-mined peatland
From left: Crater basin in 1986 and 2006. Cottongrass / Daylily
P. tipuloides (L. f.) Lindl.
Hosobanokisochidori (ホソバノキソチドリ, 細葉ノ木曽千鳥, s.l.), Aleutian bog orchid
Lifeform: perennial forb
Chromosome number: 2n = 42
ssp. linearifolia (Ohwi) K. Inoue (ナガバトンボソウ)
ssp. nipponica (Makino) Murata (コバノトンボソウ)
Distribution: Japan (not reported from the other countries)
Habitat: swamps
Flowering stem: erect with one slim, elliptical leaf at the lower part
Flower: slanting on a side
Spur on lip: turning up with 12-18 mm long

Synonyms:

Platanthera nipponica Makino, used when the species is established
Platanthera tipuloides (L. f.) Lindl. var. nipponica (Makino) Ohwi

ssp. tipuloides

var. sororia (Schltr.) Soo (ホソバノキソチドリ, s.s.)
Distribution: Far East - Sakhalin - Japan (north to central Honshu) - Kamchatka
Habitat: grasslands and grassy marshlands
Leaf: larger than the leaves of ssp. nipponica
Flower: not slanted / Lip: not turning up

var. behringiana (Rydb.) Hultén
Distribution: Alaska

Synonyms:

Habenaria behringiana (Rydb.) Ames
Platanthera tipuloides in Hokkaido
---
ssp. nipponica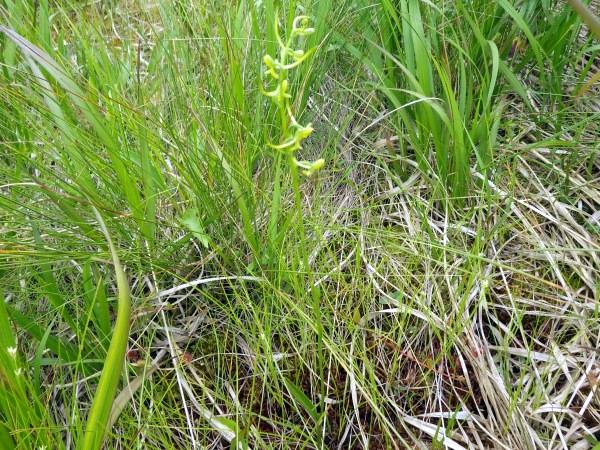 1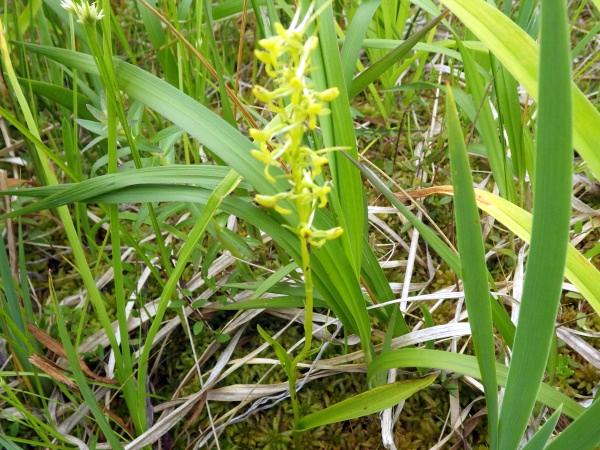 2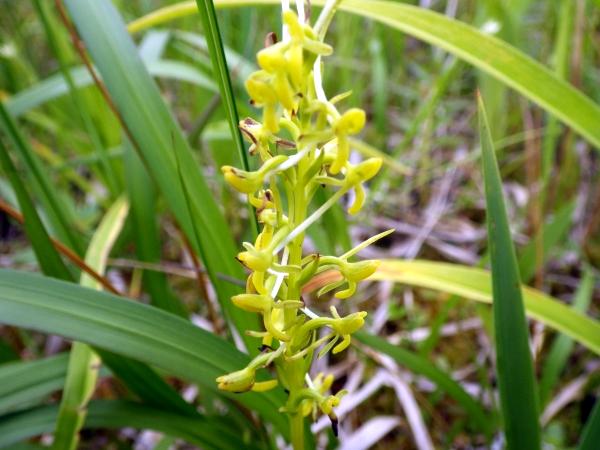 3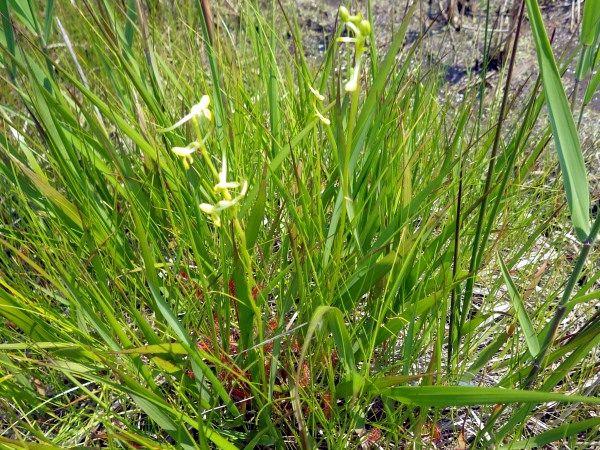 4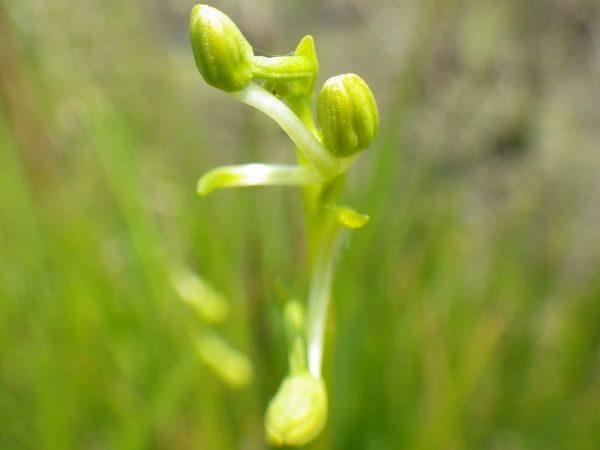 3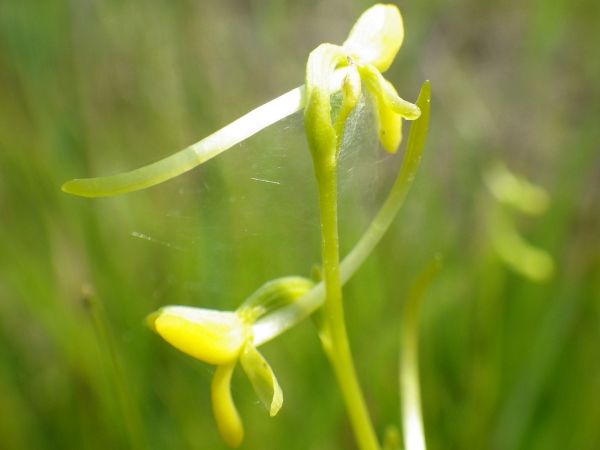 3
[1-3] in a post-mined peatland, Sarobetsu mire (サロベツ湿原), northern Hokkaido, on July 23 2014. [4-6] in Shizukari wetland, southern Hokkaido, on July 7 2017. Records: flowering in the post-mined peatland on July 13 2022.