(Upload on November 6 2021) [ 日本語 | English ]
Angelica acutiloba (Siebold et Zucc.) Kitag.
Mount Usu / Sarobetsu post-mined peatland
From left: Crater basin in 1986 and 2006. Cottongrass / Daylily
Touki (トウキ, 当帰), Japanese angelica
Lifeform: perennial forb ≈ 40-90 cm tall
Distribution: Honshu (north to central Honshu) in Japan
Habitat: banks and valleys between mountainous and alpine zones

Use: oriental medicine (root) to improve cold constitution, blood circulation and gynecological disorder, and medicinal food, represented by Samgyetang (参鶏湯)

Major chemical components: ligustilide
A. sinensis Oliv.) Diels (ホントウキ/カラトウキ), often used for medicinal food in Korea and China

ssp. iwatensis (Kitag.) Kitag. (ミヤマトウキ), in mountainous terrains and grasslands
var. sugiyamae Hikino (ホッカイトウキ)
f. tsukubana Hikino (ツクバトウキ)
Angelica acutiloba transplanted in Hokkaido
---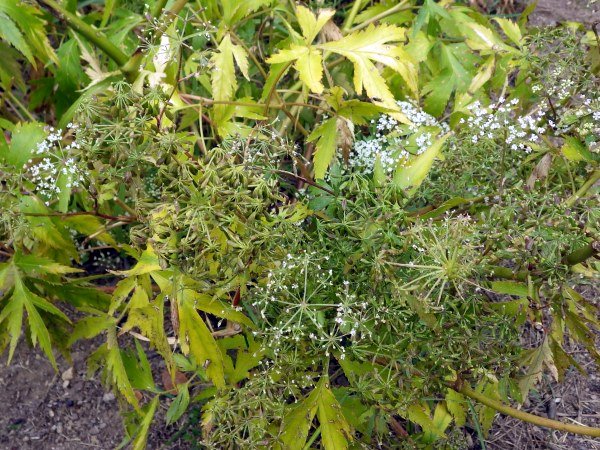 1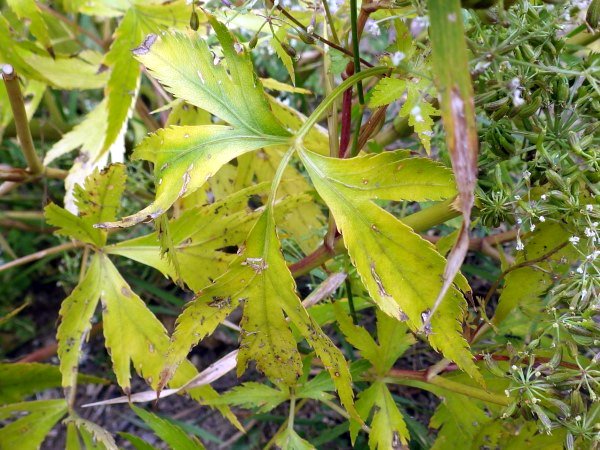 2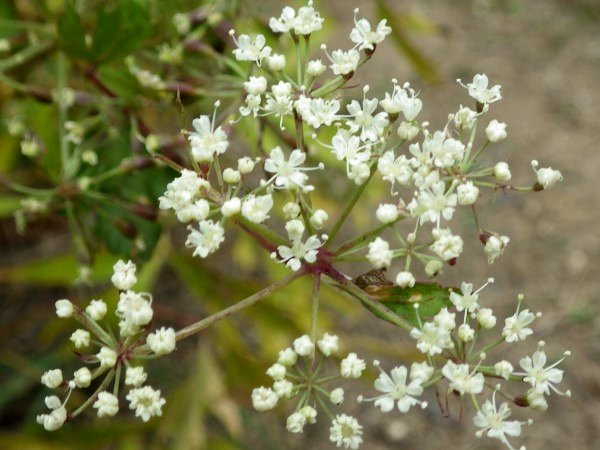 3
[1-3] in the experimental station of medicinal plant studies, Hokkaido University, on September 8 2021.