(First upload on June 1 2009. Last on April 14 2018) [ 日本語 | English ]
Lychnis coronaria (L.) Desr.
Mount Usu / Sarobetsu post-mined peatland
From left: Crater basin in 1986 and 2006. Cottongrass / Daylily
Suisen-nou (スイセンノウ, 酔仙翁), rose campion
Lifeform: short-lived perennial grass (occasionally biennial)
Distribution: northern Africa (exotic to Japan, escaped from gardening)
Habitat: ruderal

Field training on integrated environmental research (統合環境調査法実習) (fauna and flora 種リスト)

Synonyms:

Silene coronaria (L.) Clairv.
Coronaria coriacea (Moench) Schischk. ex Gorschk.
---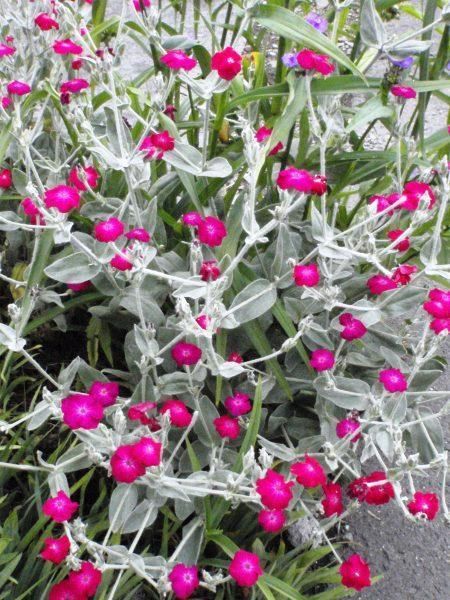 1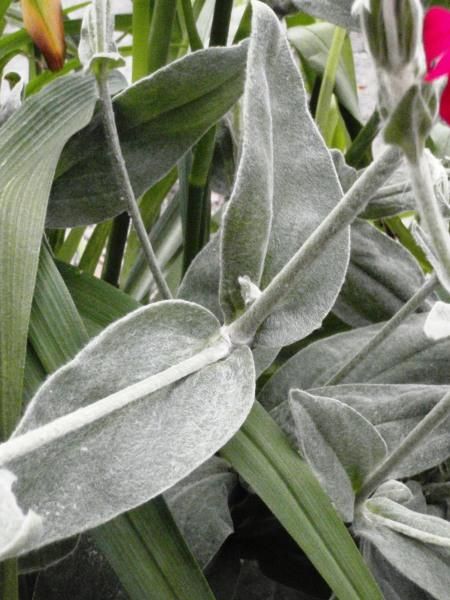 2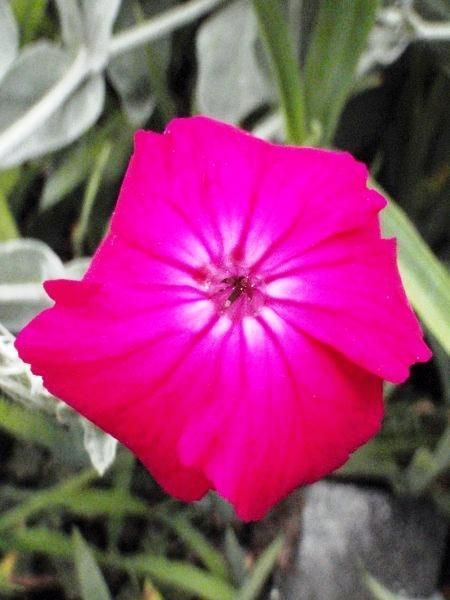 3
[1] shoots found in a garden. [2] the base of leaves. [3] close-up of a flower. [1-3] under a roadside tree at N26/E2, East Ward, Sapporo, on July 5 2011.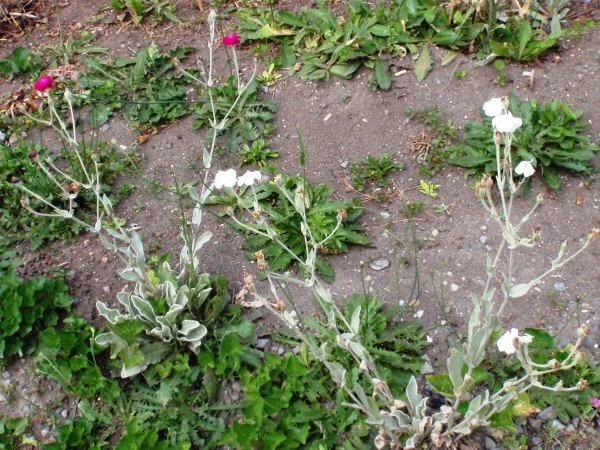 4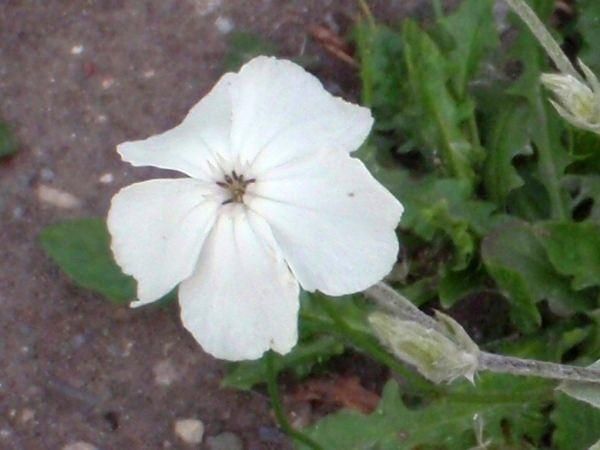 5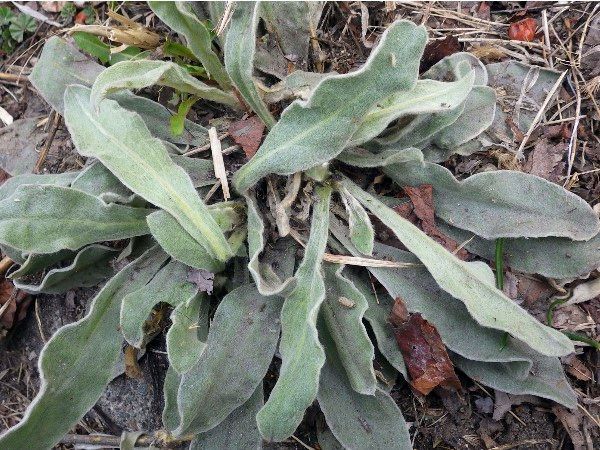 6
[4] one individual developed red flowers (left) and another did white ones (right). [4/5] in front of the backgate of Hokkaido University of Education at Hakodate on July 27 2012. [6] under a street tree on N19/W4, North Ward, Sapporo, on April 9 2018.
Discarded: a white flower at N16/W2, North Ward, Sapporo, on July 12 2011.