(Upload on April 28 2019) [ 日本語 | English ]
Rubus hirsutus Thunb.
Mount Usu / Sarobetsu post-mined peatland
From left: Crater basin in 1986 and 2006. Cottongrass / Daylily
Kusaichigo (クサイチゴ, 草苺), Hirsute raspberry (USDA)


Wase-ichigo (ワセイチゴ, 早稲苺)


Lifeform: deciduous shrub < 0.6 m high
Distribution: China - Korea - Japan (except Hokkaido)
Habitat: grasslands, forest edges and forest floors
Seed dispersal: animal → edible plant

Chromosome number: 2n = 14
Synonyms:

Rubus ohmatiensis Nakai
Rubus hirsutus Thunb. f. ohmatiensis (Nakai) Ohwi

f. harae (Makino) Ohwi (ヤエザキクサイチゴ), double-flowered
f. obtusifoliolus Naruh. et M. Hashim. (マヤクサイチゴ)
f. simplicifolius (Makino) Ohwi (マルバクサイチゴ)
f. xanthocarpus (Nakai) Sugim. (キミノクサイチゴ)
Rubus hirsutus in Japan
---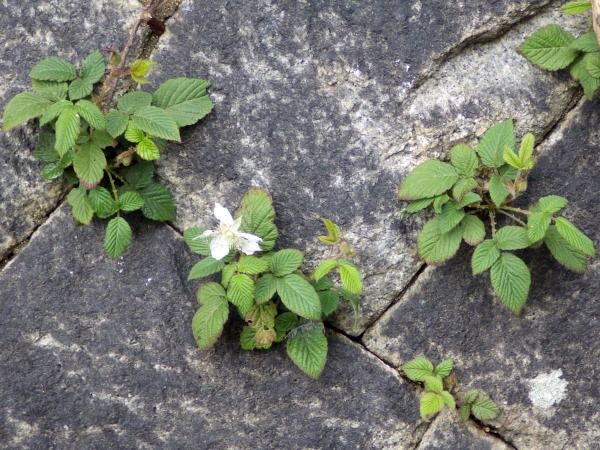 1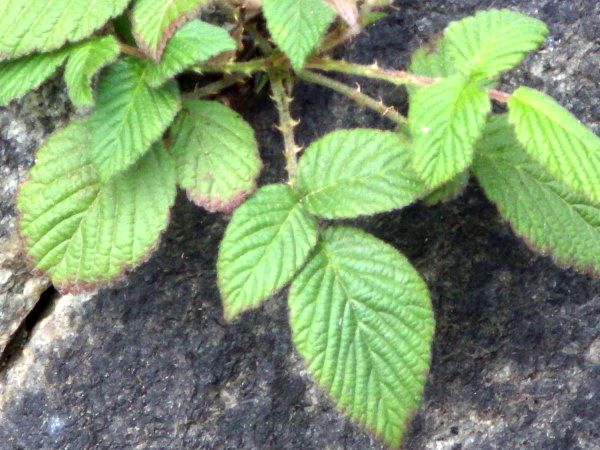 2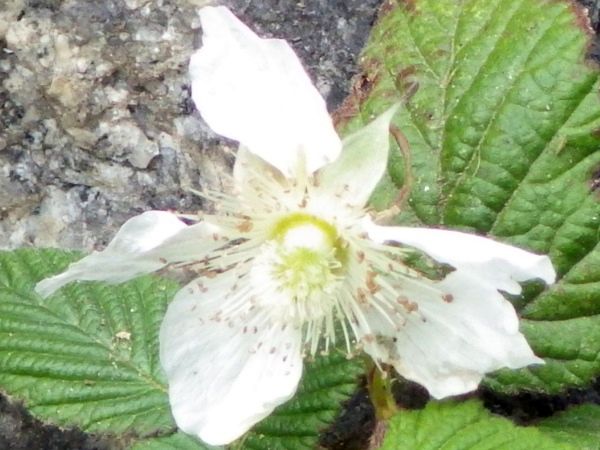 3
[1-3] on a rock wall near the entrance of Seyama trail in Kobe City, western Japan, on March 16 2019.