(First upload on April 12 2011. Last on April 13 2019) [ 日本語 | English ]
Viscum album L. ssp. coloratum Komar.
Mount Usu / Sarobetsu post-mined peatland
From left: Crater basin in 1986 and 2006. Cottongrass / Daylily
Viscum L. (ヤドリギ) in Japan

One species, V. album is distributed in Japan

V. album L. (オウシュウヤドリギ)

ssp. album (セイヨウヤドリギ): the type, not distributed in Japan
ssp. coloratum Komar.
Yadorigi (ヤドリギ, 宿木, mistletoe
Life form: hemiparasitic evergreen shrub
Distribution: northern and eastern China - Korea - Japan
Habitat: forests because of the requirement of host trees

Field training on integrated environmental research (統合環境調査法実習) (出現種リスト)

Synonyms:

Viscum coloratum (Komar.) Nakai var. alniformosanae (Hayata) Iwata
Viscum album L. var. coloratum (Komar.) Ohwi
Viscum alniformosanae Hayata
Viscum coloratum (Komar.) Nakai

f. rubroaurantiacum (Makino) Ohwi (アカミヤドリギ)

[APG: Santalaceae (ビャクダン科)]
Viscum album in Japan
---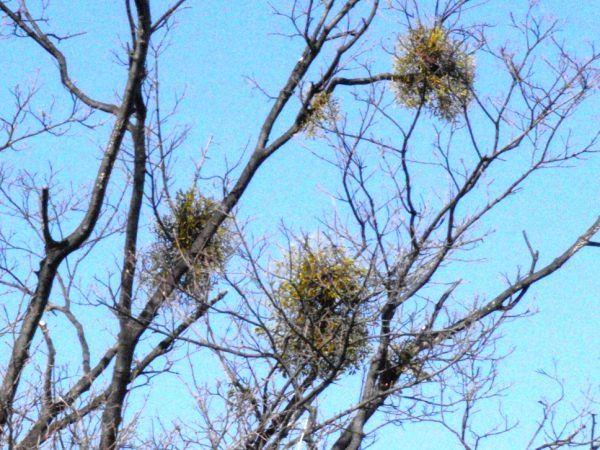 1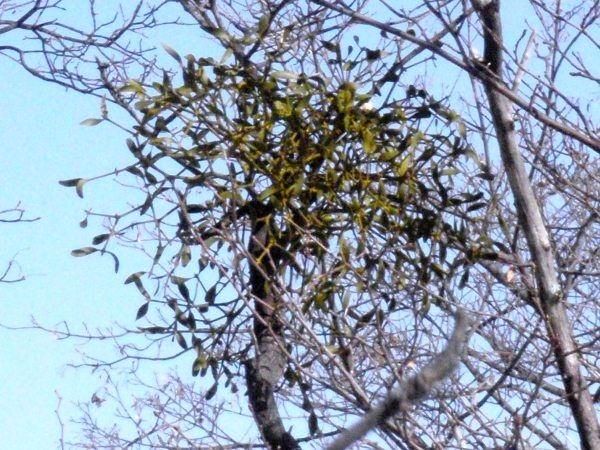 2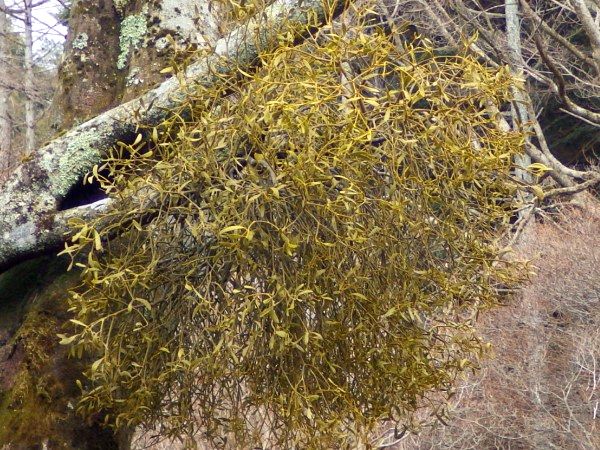 3
[1/2] along Toya Lake on the foot of Mount Usu, central Hokkaido, on February 23 2011. The host trees were Fraxinus mandshurica and Alnus japonica. [3] in Rokko Alpine Botanical Garden, Kobe, western Japan, on March 17 2019. The host is Celtis sinensis.