(First upload on June 23 2009. Last on November 12 2021) [ 日本語 | English ]
Rhus javanica L. var. roxburghii (DC.) Rehd. et Wils.
Mount Usu / Sarobetsu post-mined peatland
From left: Crater basin in 1986 and 2006. Cottongrass / Daylily
Rhus L. (ウルシ)

Rhus javanica L.

Nurude (ヌルデ, 白膠木, s.l.), Chinese sumac or nutgall tree
Lifeform: dioecious pioneer short-tree (usually 5-7 m tall), with often winged rachis
Habitat: sunny sites after disturbances, such as forest clear-cutting
Synonyms:

Rhus chinensis Mill.
Rhus semialata Murray

var. roxburghii (DC.) Rehd. et Wils. (ヌルデ) (s.s.)
Nurude (ヌルデ, 白膠木, s.s.)
Distribution: China - Korea - Japan


Field training on integrated environmental research (統合環境調査法実習) (fauna and flora 種リスト)

Seed dispersal: oily fruits carried by animals
Seedbank: persitent (heat-induced seed germination)
Utilization: ornamental tree, and dried galls used for medicine
var. javanica
Taiwanfushinoki (タイワンフシノキ)
Rhus javanica in Japan
---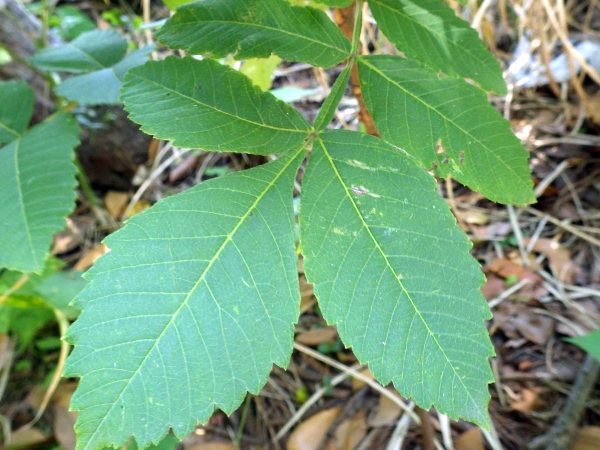 1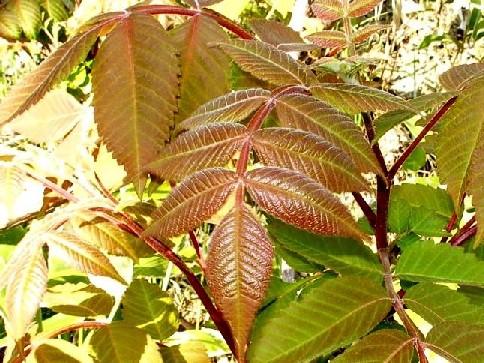 2
3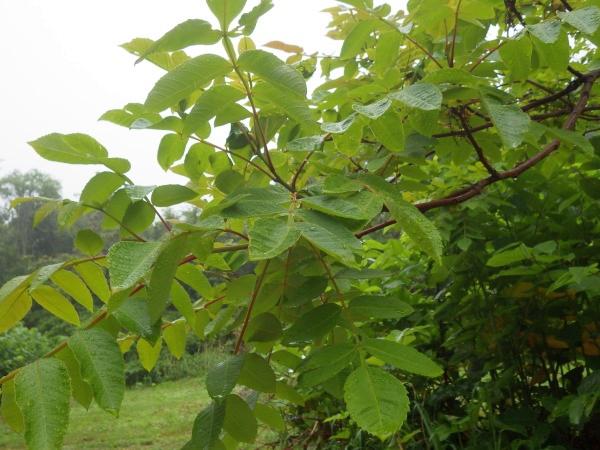 4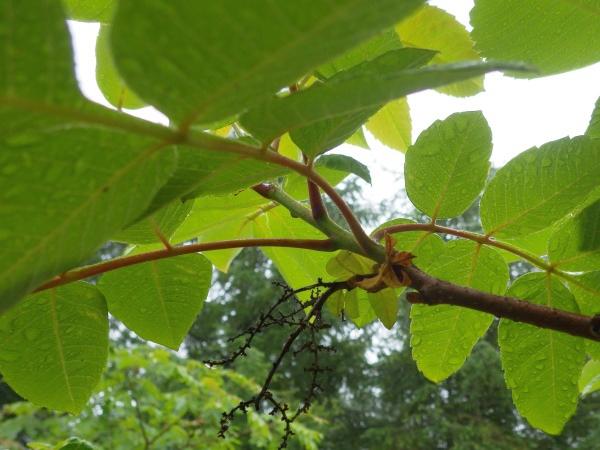 5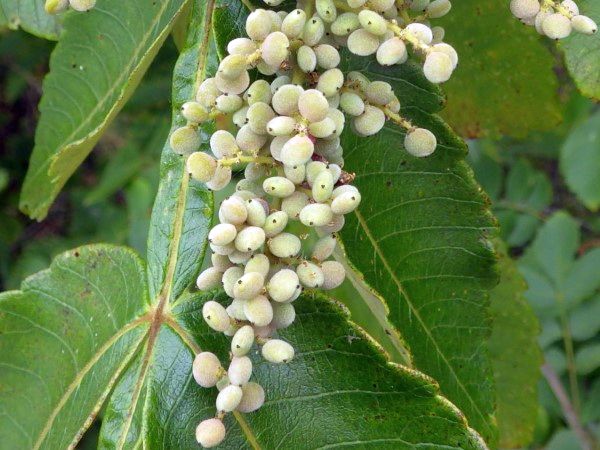 6
[1] in Oi Pier Seaside Park, Tokyo, on June 3 2016. [2] at a forest edge near Tokai University Dai-yon High School on May 26 2009. [3-5] in a stream where we survyed the fauna of aquatic insectss, Usujiri, southern Hokkaido, on June 18 2015. [6] along a trail near Nishiyama Craters on Mount Usu on September 21 2021.