(First upload on December 31 2008. Last on September 11 2020) [ 日本語 | English ]
Myrica gale L. var. tomentosa C. DC.
Mount Usu / Sarobetsu post-mined peatland
From left: Crater basin in 1986 and 2006. Cottongrass / Daylily
New Engler's syllabus (新エングラー体系)
---
Shurbs and small trees in four genera
Coexisting with Frankia (Actinomycetes)


Japan

one genus ⇒ Myrica L., or
two genera ⇒ Myrica and Morella Lour. (when estasblished)
Myrica L. (ヤマモモ, s.l./ヤチヤナギ, s.s.)
---
Japanese genus name of Myrica is Yachiyanagi (ヤチヤナギ) when Morella of which Japanese name is Yamamomo (ヤマモモ) is establsihed.
One or two species are in Japan and one species is in Hokkaido
M. gale L. var. tomentosa C. DC. (ヤチヤナギ)

Myrica rubra Sieb. et Zucc. (ヤマモモ)

✂
Myrica gale var. tomentosa in Hokkaido
---
var. gale (セイヨウヤチヤナギ), sweet gale: not in Japan
var. tomentosa C. DC. (ヤチヤナギ, 谷地柳)

Common Japanese name: "wetland willow" but is not willow

Lifeform: deciduous shrub
Distribution (M. gale): Europe - temperate Asia, including Japan (north to Mie Prefecture) - northern America
Habitat: typically in acidic peat bog → wetland (湿原)

Synonyms:

Gale palustris (Lamarck) A. Chevalier var. tomentosa (C. de Candolle) A. Chevalier
Myrica tomentosa (C. DC.) Asch. et Graebn.

Skene KR, Sprent JI, Raven JA & Herdman L. 2000. Myrica gale L. Journal of Ecology 88: 1079-1094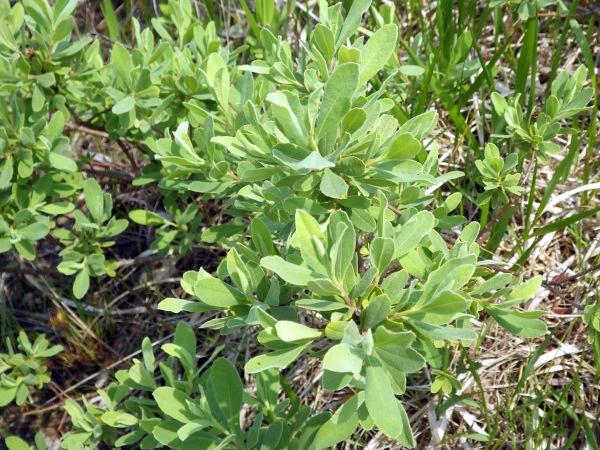 1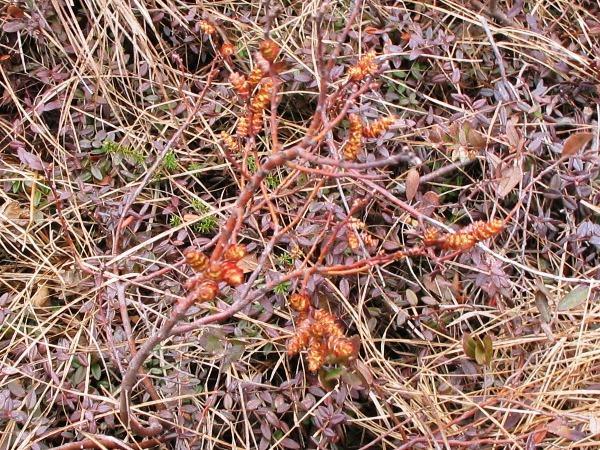 2
3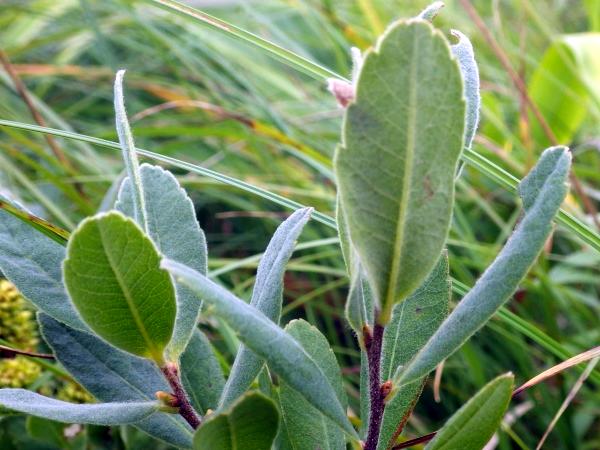 4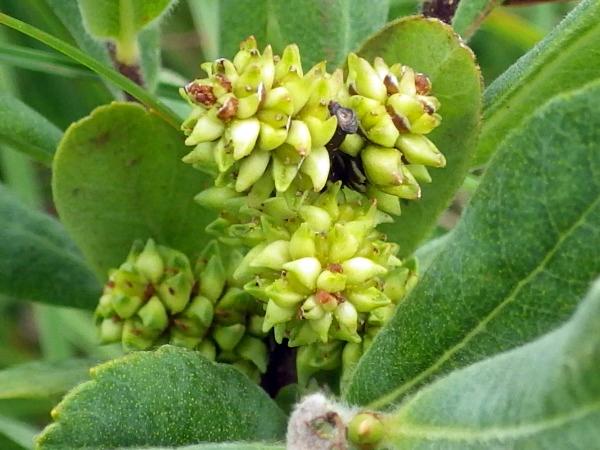 5
6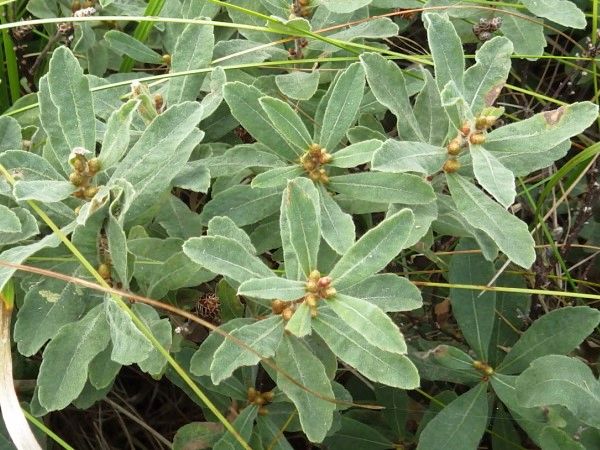 7
[1] in Shizukari mire, southern Hokkaido, on June 15 2015. (Also, recorded on September 9 2020) [2-5] in a post-mined peatland, Sarobetsu mire, northern Japan. [2] before leaf flushing on May 7 2003. [3-5] on July 23 2014. [6] in Mokeuni mire, Sarufutsu Village, northern Hokkaido, on August 27 2015. [7] in Shibetsu wetland, eastern Hokkaido, on Augsut 28 2020. Records: in Sarobetsu since July 5 2006, Kushiro, Kiritappu and Mokeuni.