(Upload on November 18 2013) [ 日本語 | English ]
Salix pulchra Cham.
Mount Usu / Sarobetsu post-mined peatland
From left: Crater basin in 1986 and 2006. Cottongrass / Daylily
Chabayanagi * (チャバヤナギ, 茶葉柳), tealeaf willow, diamondleaf willow, or thin red willow (* tentative translation)
Lifeform: erect, deciduous shrub < 5 m high (usually becoming smaller)
Habitat: widespread in tundra
Leaf: hairless
Seed dispersal: wind
Synonyms

Salix planifolia Pursh ssp. pulchra (Cham.) Argus
Salix phylicoides Andersson

Distribution: northern North America - eastern Russia
Salix pulchra in Alaska
---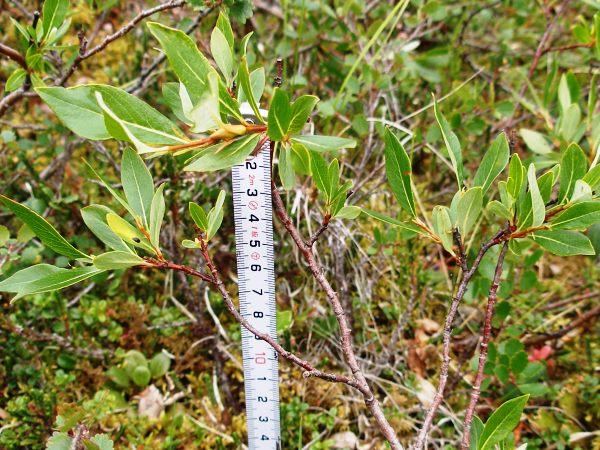 1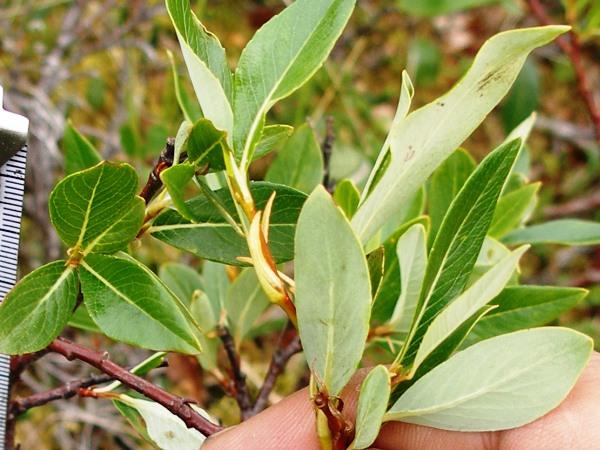 2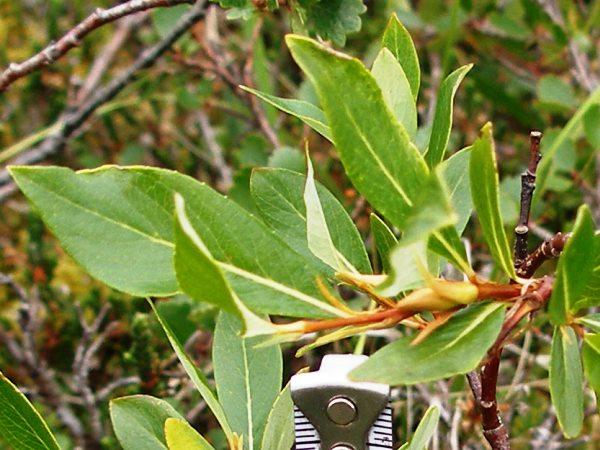 3
[1-3] near a camp site, Seward Peninsula, AK, on August 8 2013. This pseices was widespread along a steam in the study site.