(First upload on December 31 2009. Last on February 24 2019) [ 日本語 | English ]
Farfugium japonicum (L. fil.) Kitam.
Mount Usu / Sarobetsu post-mined peatland
From left: Crater basin in 1986 and 2006. Cottongrass / Daylily
Tsuwabuki (ツワブキ, 艶蕗), green leopard plant


ツワ/ツヤブキ/イシブキ


Lifeform: perennial evergreen forb
Distribution: Taiwan - Korea - Japan (south to Honshu)
Habitat: rocky coastal cliffs
Seed: dispersed by wind
Chromosome number: 2n = 60
Synonyms:

Ligularia tussilaginea (Burm. f.) Makino
Farfugium tussilagineum (Burm. f.) Kitam.

var. formosanum (Hayata) Kitam. (タイワンツワブキ)
var. luchuense (Masam.) Kitam. (リュウキュウツワブキ): endemic to Ryukyu
f. aureomaculatum (Hook. f.) Kitam. (キモンツワブキ), yellow spots on the leaves
f. eligulatum Konta (カワリツワブキ)
f. giganteum (Sieb. et Zucc.) Kitam. (オオツワブキ)
f. luteofuscus Tawada (ウコンツワブキ)
f. plenum (Nakai) Kitam. (ヤエツワブキ)
---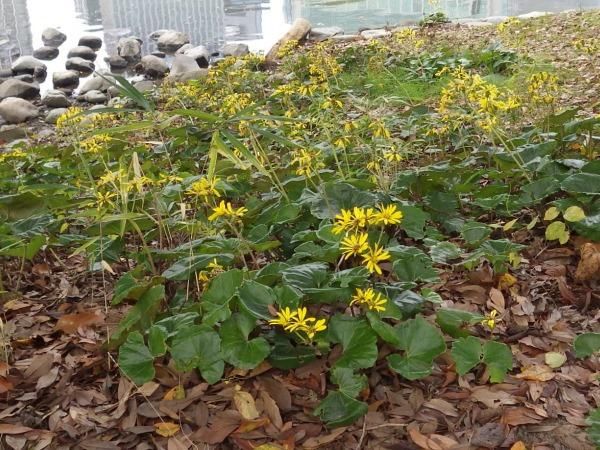 1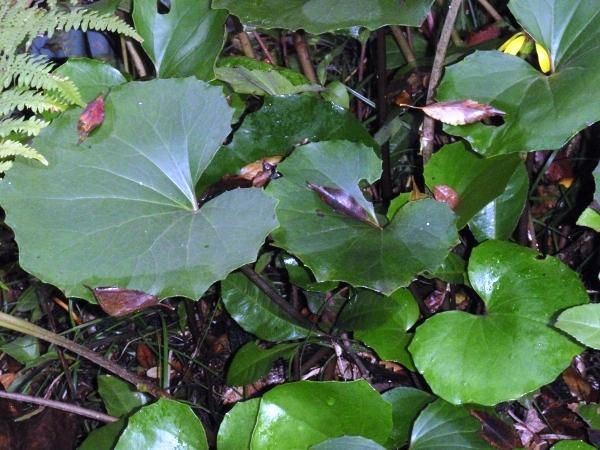 2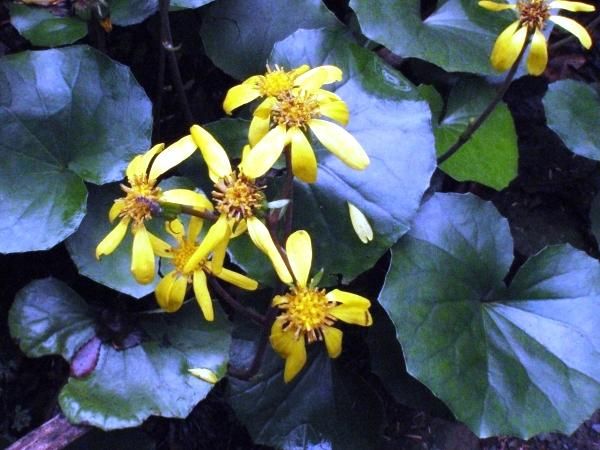 3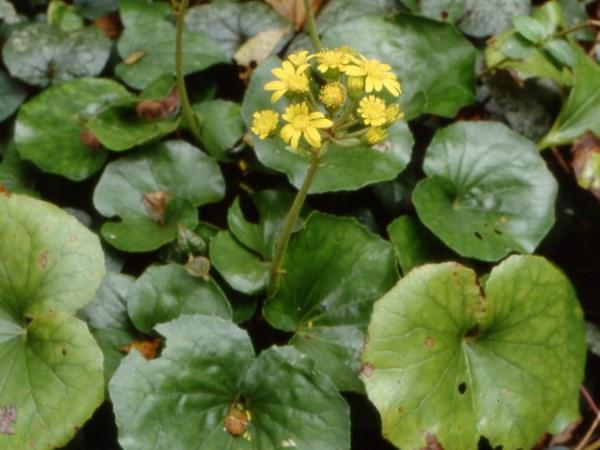 4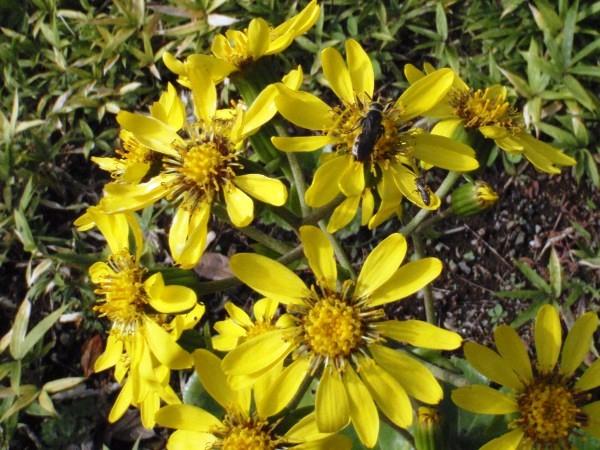 5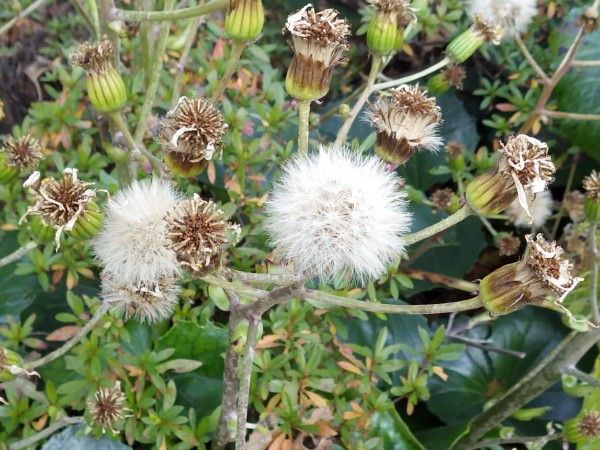 6
[1] in Hama-rikyu Gardens, Tokyo, on November 13 2015. [2/3] in Rakuju-en Garden, Mishima, on November 18 2009. [4] near Tairo Pond in Miyake Island on November 17 1988. → volcanoes (火山). [5] probably transplanted to the backyard of NiPR (National Institute of Polar Research), Tokyo, on November 11 2013. [6] between Okachimachi and Ichigaya, Tokyo, on January 8 2019.
cv argenteum (フイリツワブキ)
1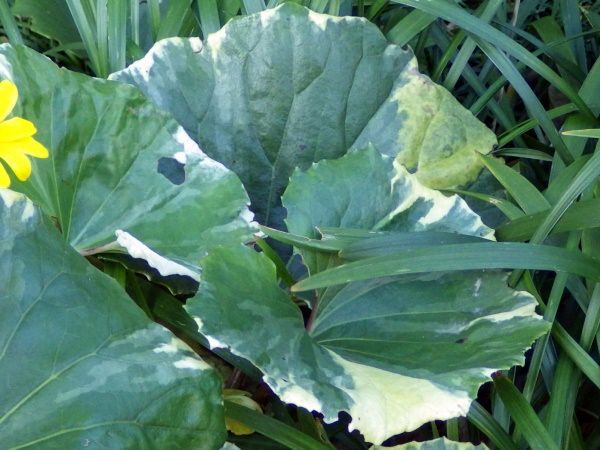 2
[1/2] in the Tokyo Garden Terrace Kioicho (→ biotope, corridor) on November 24 2017.