(First upload on October 7 2010. Last on November 28 2014) [ 日本語 | English ]
Helianthus strumosus L.
Mount Usu / Sarobetsu post-mined peatland
From left: Crater basin in 1986 and 2006. Cottongrass / Daylily
This taxa may not be used, and be grouped into Helianthus tuberosus.
Inukiku-imo (イヌキクイモ, 犬菊芋), paleleaf woodland sunflower


Chorogi-imo (チョロギイモ)


Lifeform: perennial forb < 3 m high
Distribution: native to the North America (exotic to Japan)

Hokkaido Blue List: category B (immigrated to Japan in the late Edo Era)

Habitat: full to partial sun with dry to moderate moisture, e.g., roadsides

→ Field training on biology (生命環境野外実習)

Ligulate flower: ≤ 10, top = sharp ⇔ H. tuberosus
Stem: erect with least hair
Synonyms:

Helianthus montanus E. Watson
Helianthus saxicola Small
---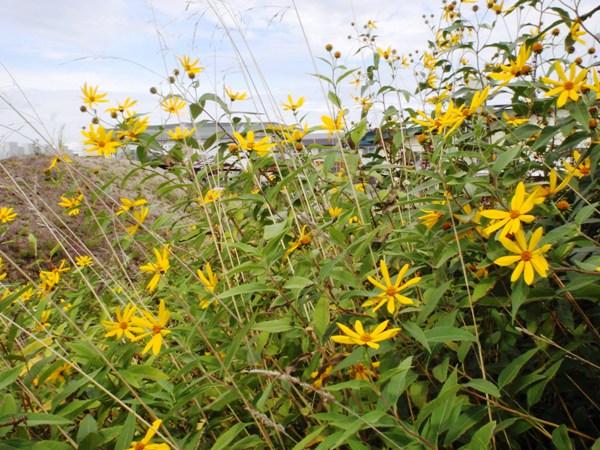 1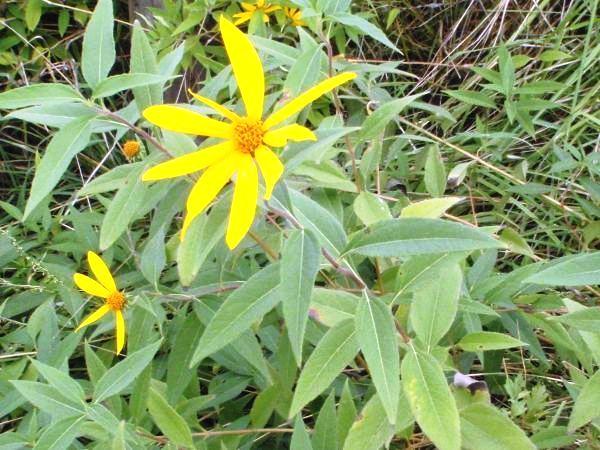 2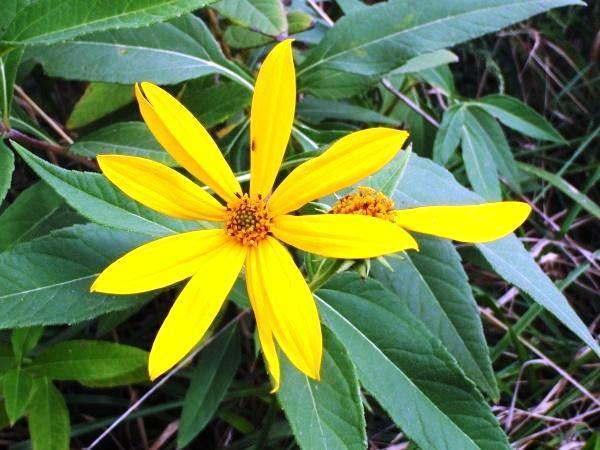 3
[1-3] at Higashi-kunebetsu Beach (東久根別) near Hakodate, southern Hokkaido, on September 21 2010.