(First upload on September 20 2009. Last on February 14 2023) [ 日本語 | English ]
Helianthus tuberosus L.
Mount Usu / Sarobetsu post-mined peatland
From left: Crater basin in 1986 and 2006. Cottongrass / Daylily
[ H. laevigatus | H. tuberosus | H. annuus | H. cucumerifolius or debilis ]
---
Kiku-imo (キクイモ, 菊芋), Jerusalem artichoke


Buta-imo (ブタイモ)


Lifeform: perennial forb
Distribution: native to the North America (exotic to Japan)


HUSTEP: Plants and Plant communities in Japan (flora list)

Ligulate flower ≈ 10-20 with 3-5 lobed top ⇔ H. strumosus
Chromosome number: 2n = 68 or 102
A couple of cultivars (e.g., boston red, dwarf sunray, fuseau, long red, and stampede)

Murai M & Yoshida S. 1998. Evidence for the cell wall involvement in temporal changes in freezing tolerance of Jerusalem Artichoke (Helianthus tuberosus L.) tubers during cold acclimation. Plant and Cell Physiology 39: 97-105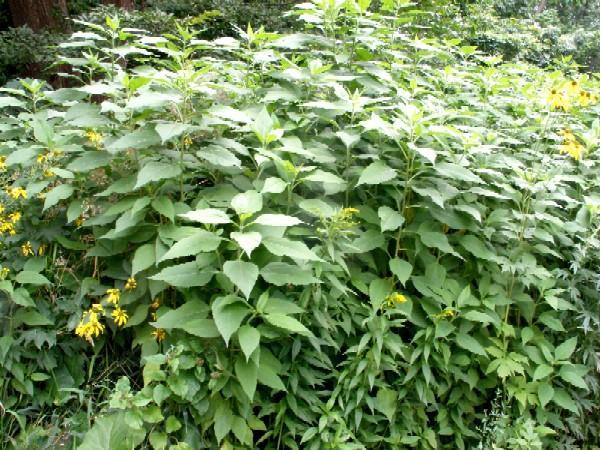 1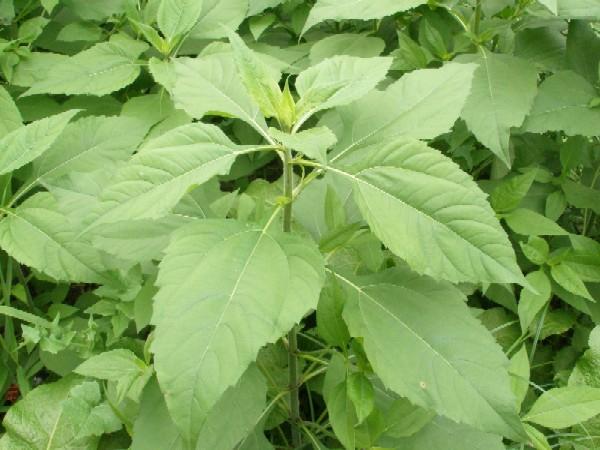 2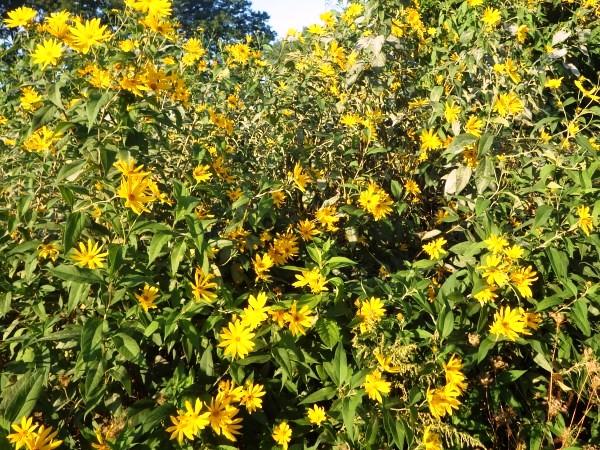 3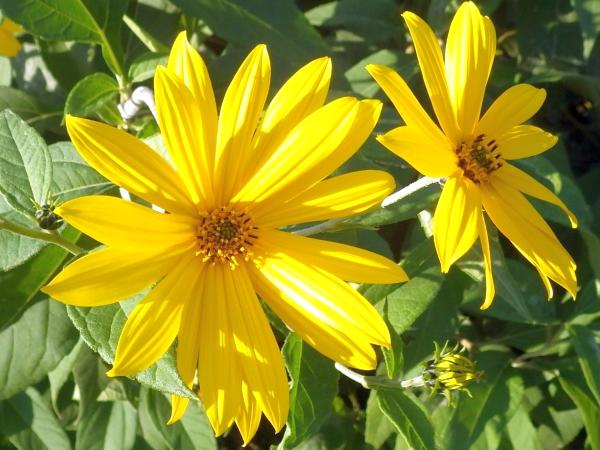 4
[1] a clonal patch at a park, N28/E4, Sapporo City, on August 30 2009. [2] close-up of leaves at the edge of Keiteki-no-mori Forest (恵迪の森) in Hokkaido University campus on August 31 2009. I have never seen the flower in the city of Sapporo. That may suggest that this species is vegetatively reprodued only in the region. [3/4] at the campus of Hokkaido University of Education at Hakodate, southern Hokkaido, on September 26 2014.
---
Yanagibahimawari (ヤナギバヒマワリ, 柳葉向日葵), smooth sunflower


confusing with Helianthus salicifolius A. Dietr., because the common name is willowleaf sunflower

Lifeform: rhizomatous, perennial forb
Distribution: north America (east-central and southeastern United States from Georgia to Maryland)

Cultivars: golden pyramid, yellow submarine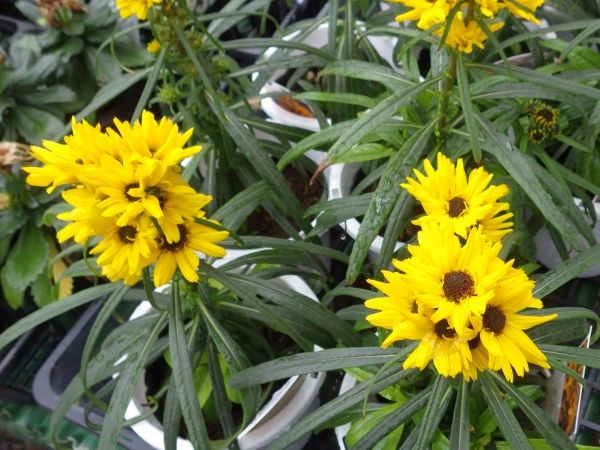 1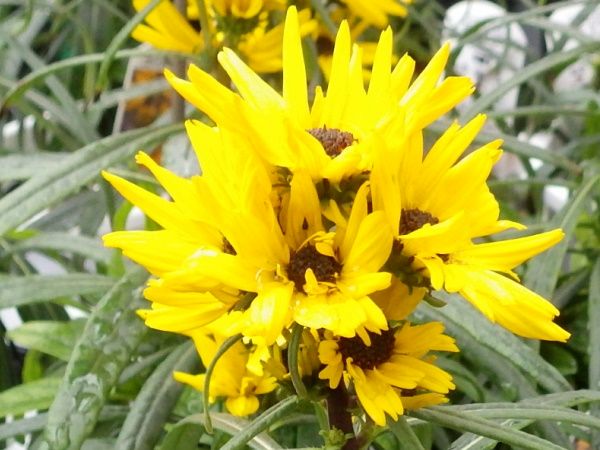 2
[1/2] cv. golden pyramid in a large garden store, Sapporo, on November 4 2017.
---
Himehimawari(ヒメヒマワリ, 姫向日葵)
Lifeform: annual forb
Origin: North America, cultivar of H. annuus

Habitat: escaped but not establsiihed

Chromosome number: 2n = 34
Synonyms:

Helianthus debilis Nutt., often used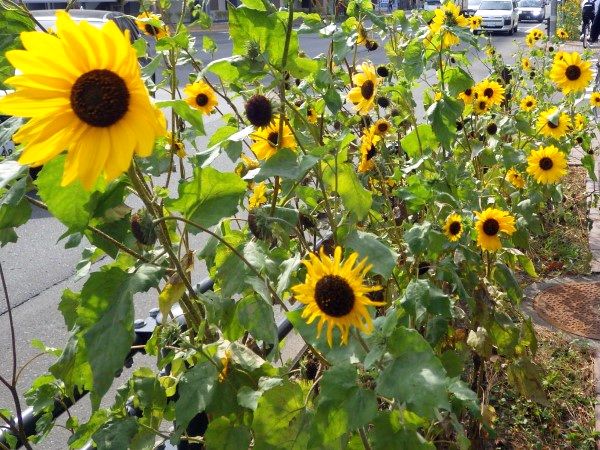 1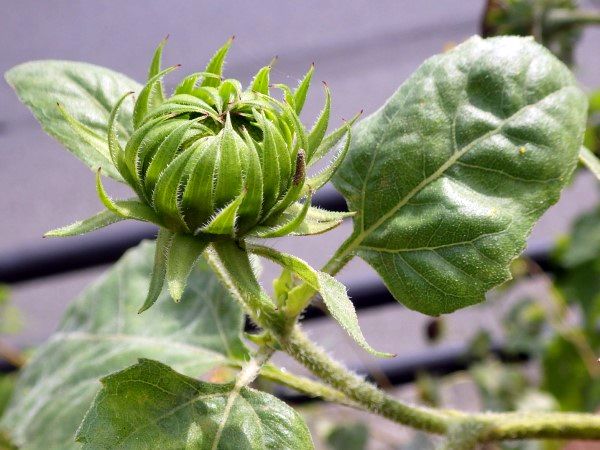 2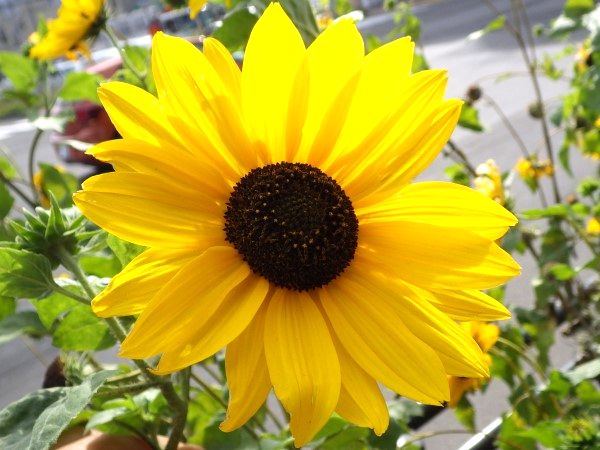 3
[1-3] along Hokudai Street in front of Hokkaido University Hospital on September 12 2022.
---
Himawari (ヒマワリ, 向日葵), sunflower
Lifeform: annual forb

Distribution: native to western North America
Habitat: escaped from gardening

Seed: utilized for food and oil
Cultivar: Tohoku Yae (東北八重): semi-dwarf and double-flowered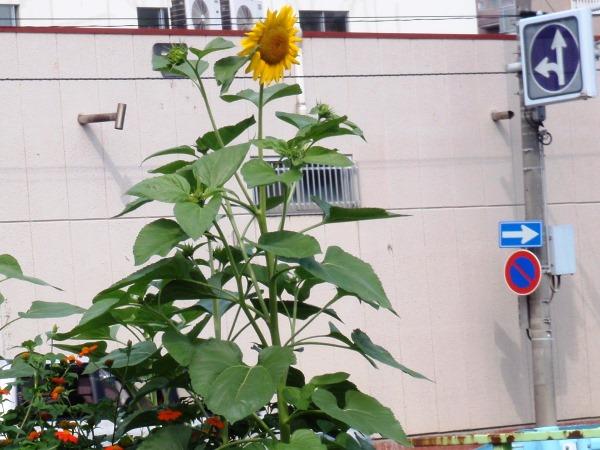 1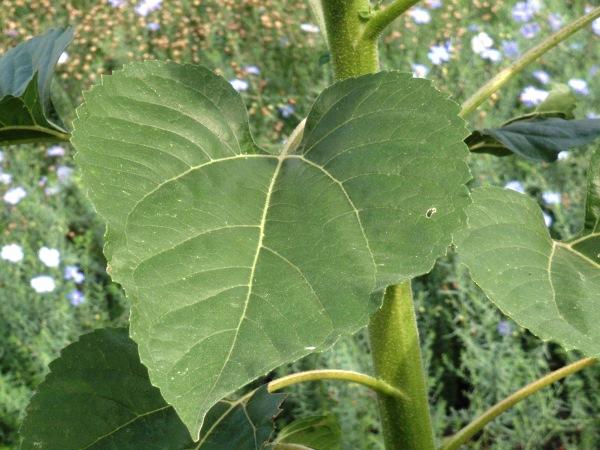 2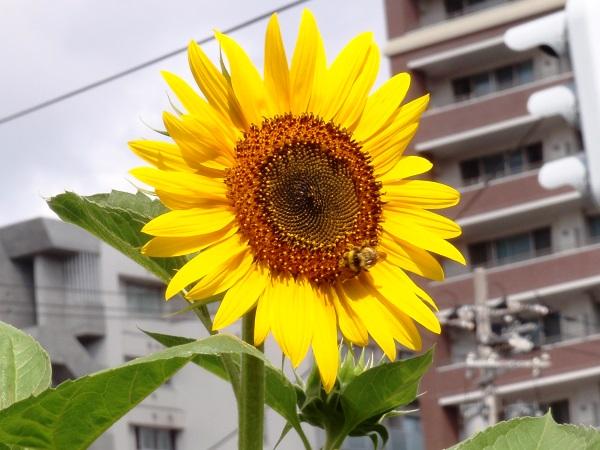 3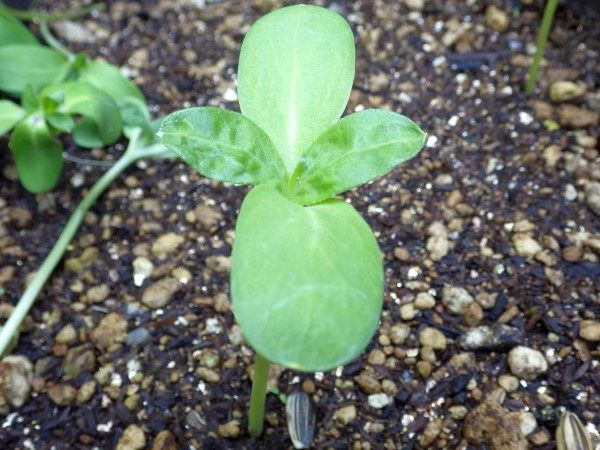 4
[1-3] close to a bridge on Sosei River at N10/E1, Sapporo. [1/2] a bumble bee on an inflorescence on August 22 2013. [3] on August 21 2013. [4] used for a growth experiment at the backyard of GSEES on June 13 2020.
Semi-dwarf, double-flowered cultivar (Tohoku-yae)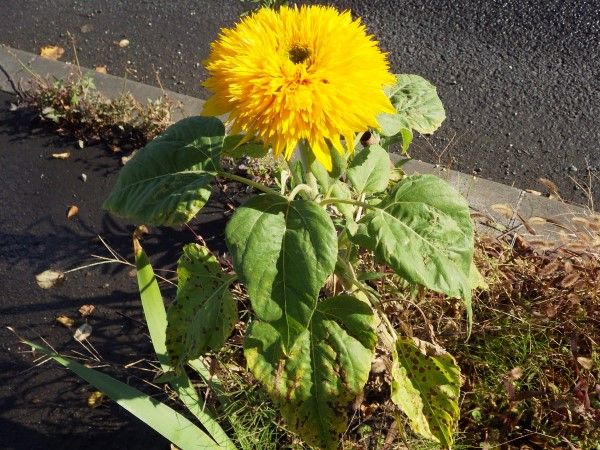 1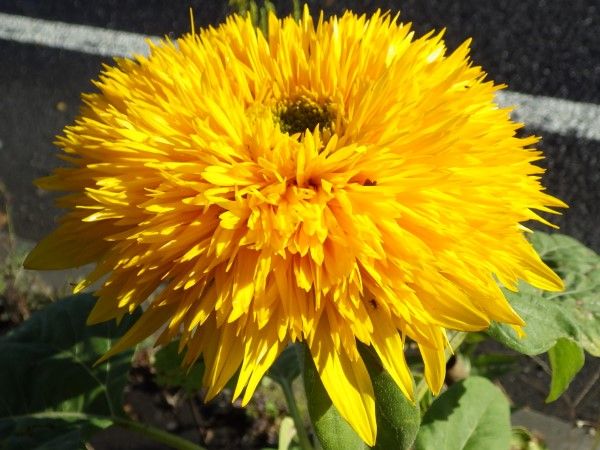 2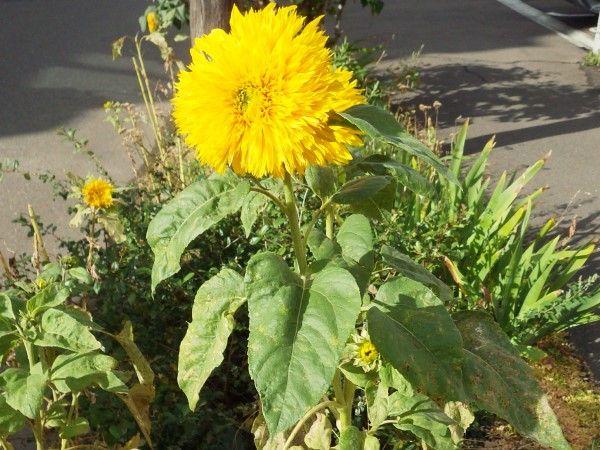 3
[1/2] under a street tree near Fuji Woman's University, Sapporo, on October 9 2018. [3] under a street tree in N18/W5, North Ward, Sapporo, on October 19 2022.