(First upload on January 31 2012. Last on November 28 2016) [ 日本語 | English ]
Polygonum aviculare L.
Mount Usu / Sarobetsu post-mined peatland
From left: Crater basin in 1986 and 2006. Cottongrass / Daylily
P. aviculare L.

Lifeform: annual forb
ssp. aviculare (ミチヤナギ)
Michiyanagi (ミチヤナギ, 道柳), common knotgrass
Distribution: temperate regions in the Northen Hemisphere, including Japan
Habitat: grasslands, and disturbed sites, such as roadsides ⇒ P. arenastrum (ハイミチヤナギ)
Synonyms:

Polygonum heterophyllum Lindm.
Polygonum aviculare L. var. vegetum Ledeb.

ssp. neglectum (Besser) Arcang. (オクミチヤナギ, 奥道柳)
Distribution: Europe - North America, exotic to Japan
Habitat: roadsides, crop fields, and coastsides
Chromosome number: 2n = 40, or 60
Synonyms:

Polygonum aequale Lindm. var. platycarpum K. Ito
Polygonum arenastrum Boreau var. platycarpum (Koji Ito) K. Ito ex Kitag.
Polygonum neglectum Besser
---
ssp. aviculare (ミチヤナギ)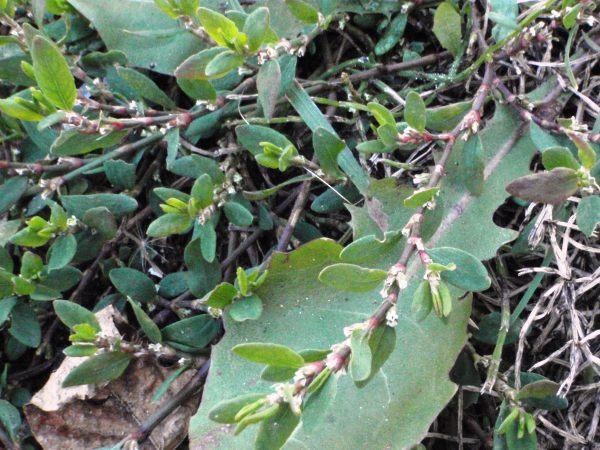 1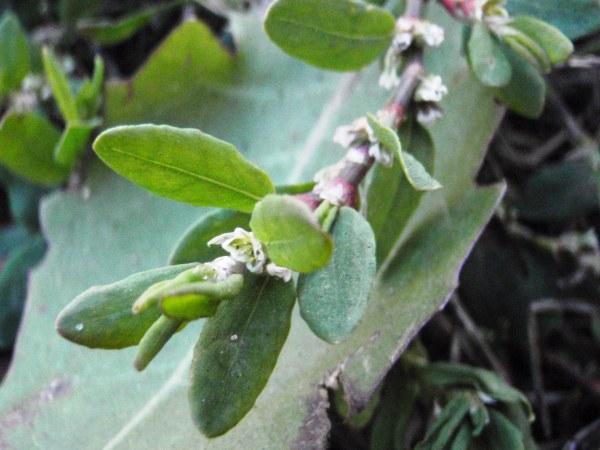 2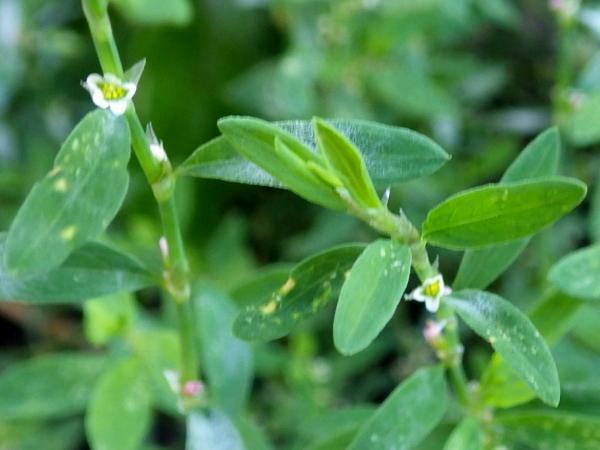 3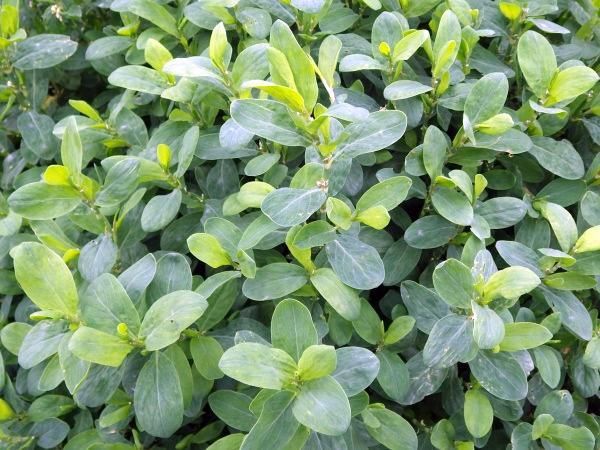 4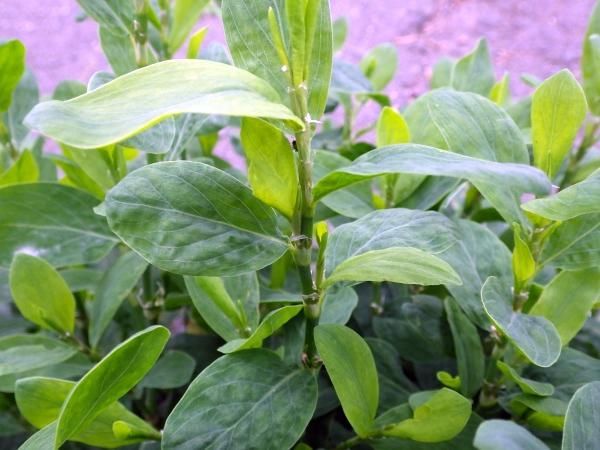 5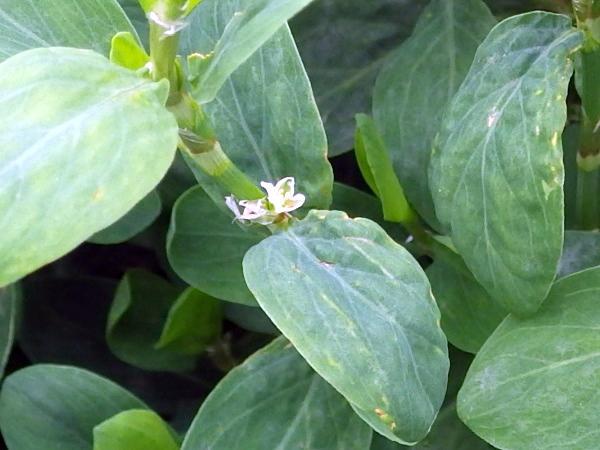 6
[1/2] along the Philosopher's Path of Hokkaido University on November 12 2011. [3] near the South Gate of Hokkaido University, Sapporo, on September 1 2014. [4-6] on a roadside, N28/E2, East Ward, Sapporo, on July 4 2015. Records: at a parking lot near Moiwa skislope (藻岩山スキー場) on June 22 2021.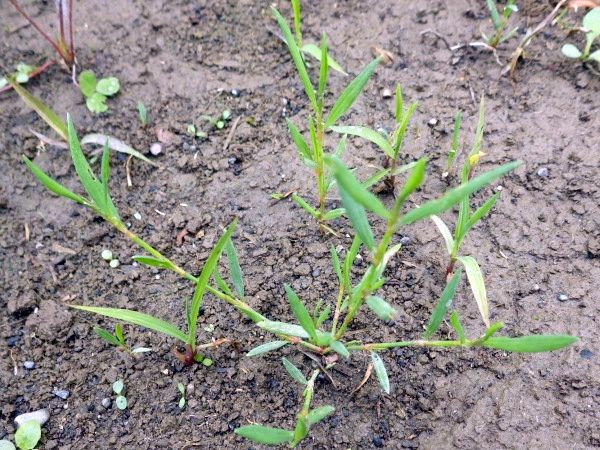 1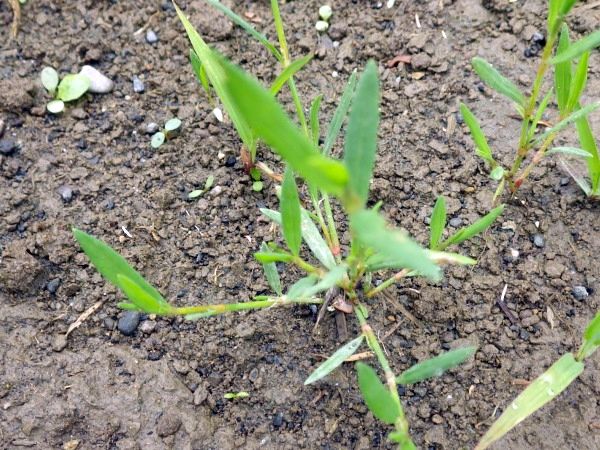 2
[1/2] in front of Japanese black-noodle restaurant, Kiritachitei (霧立亭) in Horokanai Town, northern Hokkaido, on June 29 2018.
---
Alaska
Includes several variations sometimes regarded as species (P. heterophyllum Lindm.; P. neglectum Bess., P. buxiforma Small) (Hultén 1968)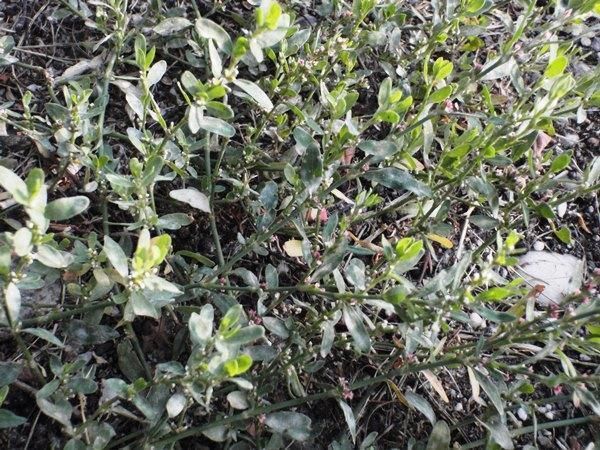 1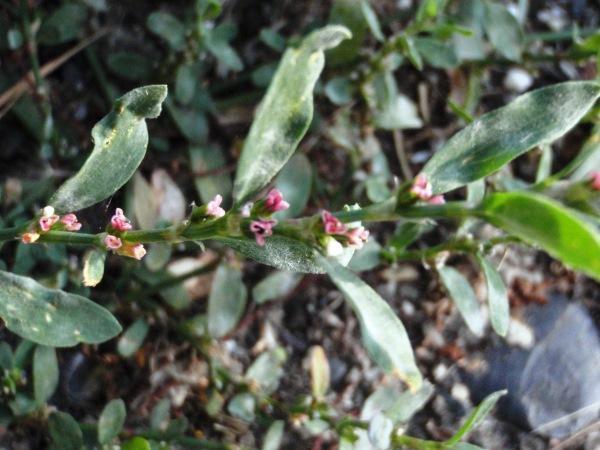 2
[1/2] in front of a hotel at Fairbanks, AK, on August 5 2013.