(First upload on September 15 2008. Last on March 3 2017) [ 日本語 | English ]
Tradescantia ohiensis Raf. (ムラサキツユクサ)
Mount Usu / Sarobetsu post-mined peatland
From left: Crater basin in 1986 and 2006. Cottongrass / Daylily
⇒ Commelina L. (ツユクサ)
Tradescantia L. (ムラサキツユクサ), spiderwort
---
---
Murasakitsuyukusa (ムラサキツユクサ, 紫露草), bluejacket (dayflower)
Life form: perennial forb
Distribution: exotic to Japan (native to the New World)
Habitat: bascially urbanized habitats, such as raodside, park and garden, in the case of Japan

Field training on integrated environmental research (統合環境調査法実習) (fauna and flora 種リスト)

Flower: 2-2.5 cm in diameter
Sepal: hairless ↔ T. virginiana: hair Chromosome number: 2n = 12 or 24


Synonyms

(more):
T. canaliculata Raf., T. foliosa Small, T. incarnata Small, T. ohiensis Raf. var. foliosa (Small) MacRoberts, T. reflexa Raf. (including f. albiflora Slavin et Nieuwl. and f. lesteri Standl.)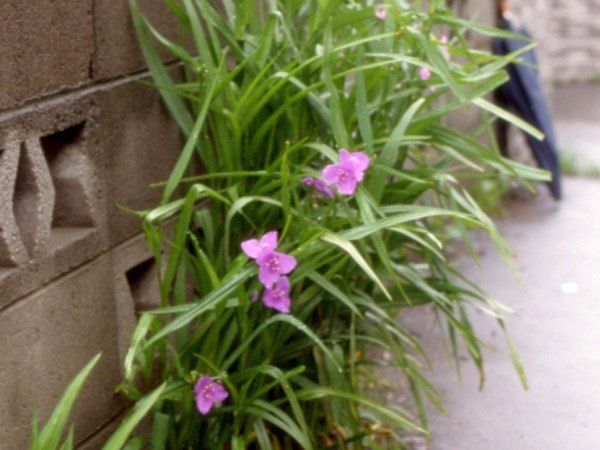 1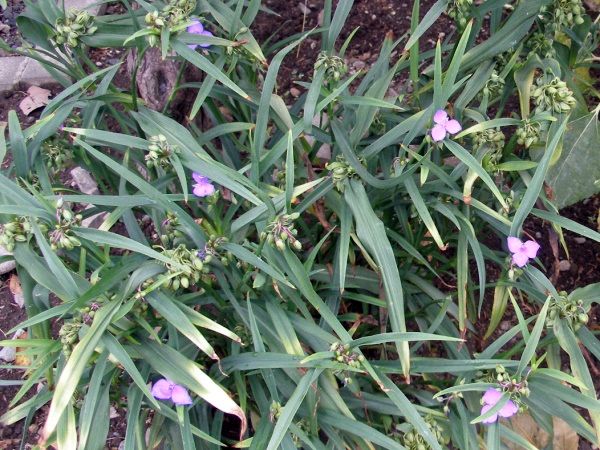 2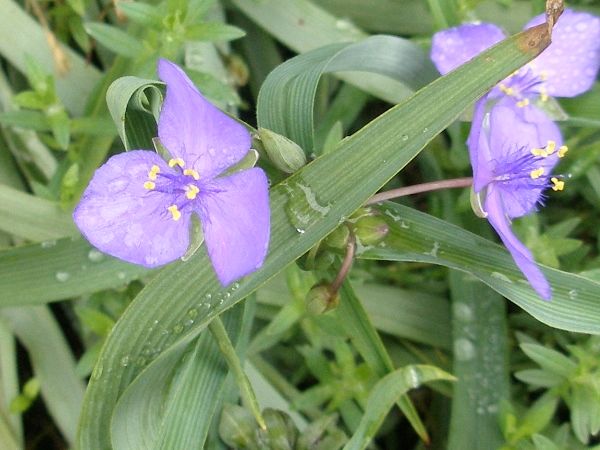 3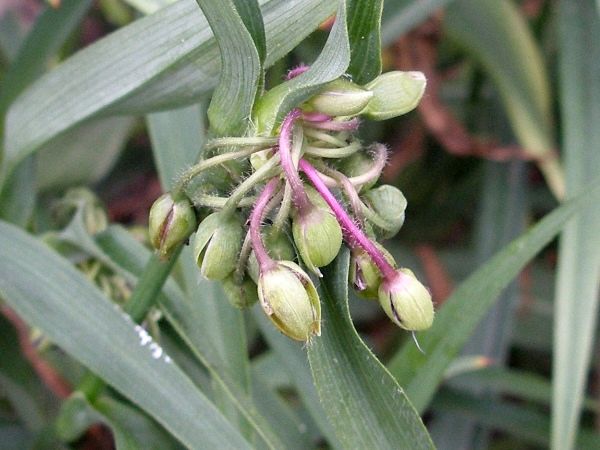 4
[1] along a roadside at Soen, Sapporo City on June 18 1988. [2-4] a parking lot along a radoside at East Ward in the city of Sapporo on August 30, 2008.
---
Murasakiomoto (ムラサキオモト, 紫万年青), moses-in-the-boat, oyster plant
Lifeform: evergreen perennial herb
Distribution: Mexico - the West Indies

imported to Japan in Edo Era

Use: gardening (groundcover and ornamental foliage plant)
Synonyms:

Rhoeo spathacea (Sw.) Stearn, used when separated from Tradescantia
Rhoeo discolor (L'Hér.) Hance

Cultivars: variegata, nana-variegata, etc.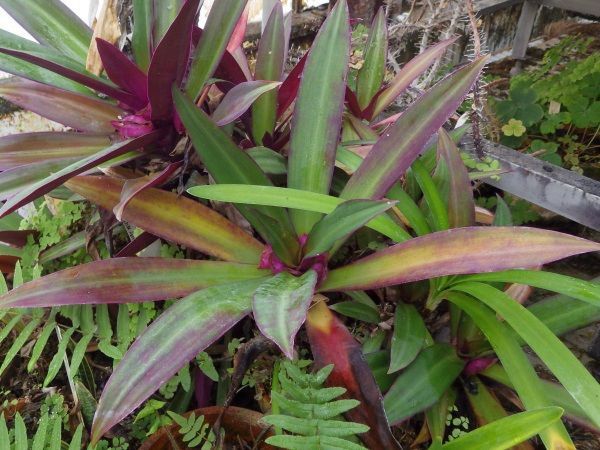 1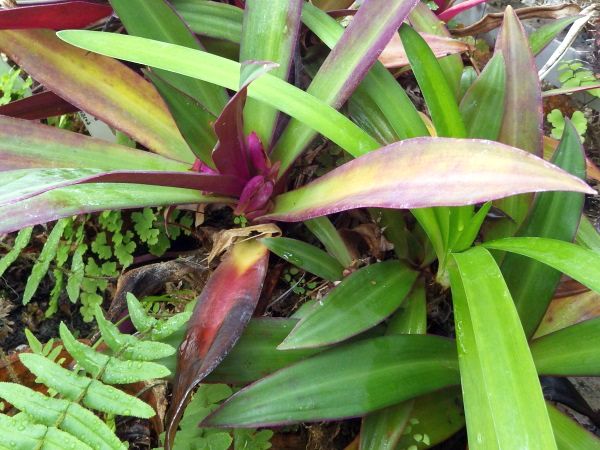 2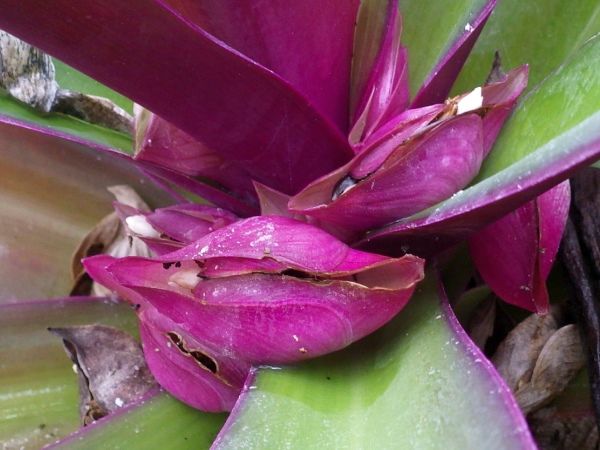 3
[1-3] grown in a greenhouse, CAST, HU, on January 24 2017.