(Upload on June 22 2012) [ 日本語 | English ]
Acanthopanax sciadophylloides Franch. et Sav.
Mount Usu / Sarobetsu post-mined peatland
From left: Crater basin in 1986 and 2006. Cottongrass / Daylily
Koshiabura (コシアブラ, 漉油)
Lifeform: deciduous shrub/tree
Distribution: east Asia, including Japan
Habitat: sunny forests

Field training on integrated environmental research (統合環境調査法実習) (fauna and flora 種リスト)

Synonyms:

Chengiopanax sciadophylloides (Franch. et Sav.) C. B. Shang et J. Y. Huang, often used
Eleutherococcus sciadophylloides (Franch. et Sav.) H. Ohashi, somtimes used
---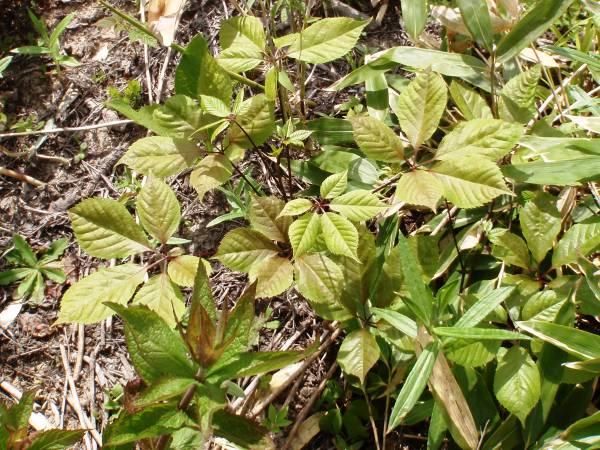 1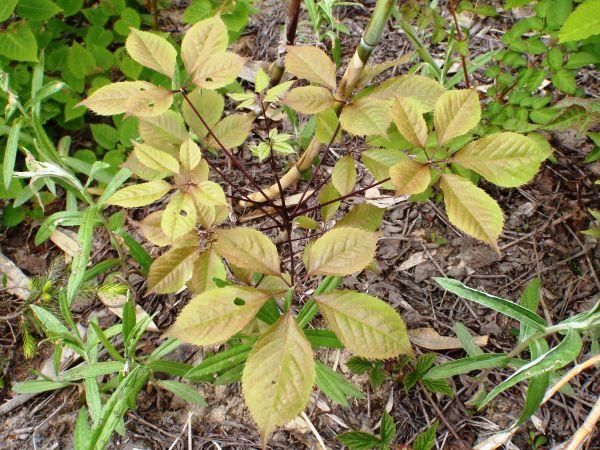 2
[1/2] saplings established after the removal of dwarf bamboo (for promoting tree regeneration) at Teshio Experimental Forest of HU, northern Hokkaido, on June 14 2012.