(First Upload on July 15 2012. Last on September 26 2013) [ 日本語 | English ]
Elymus mollis Trin. ex Spreng.
Mount Usu / Sarobetsu post-mined peatland
From left: Crater basin in 1986 and 2006. Cottongrass / Daylily
Hamaninniku/Tenkigusa (ハマニンニク/テンキグサ, 浜忍辱/NA, because of Aynu), American dunegrass
Lifeform: rhizomatous perennial grass < 100 cm high
Distribution: China - Far East - Korea - northern Japan - North America
Habitat: (coastal) sanddune

Field training on integrated environmental research (統合環境調査法実習) (fauna and flora 種リスト)

Synonyms:

Leymus mollis (Trin. ex Spreng.) Pilger, when the genus established
Elymus arenarius L. ssp. mollis (Trin. ex Spreng.) Hultén
Leymus arenarius (L.) Hochst. ssp. mollis (Trin. ex Spreng.) Tzvelev
Elymus mollis in the Northern Hemisphere
---
Hokkaido, Japan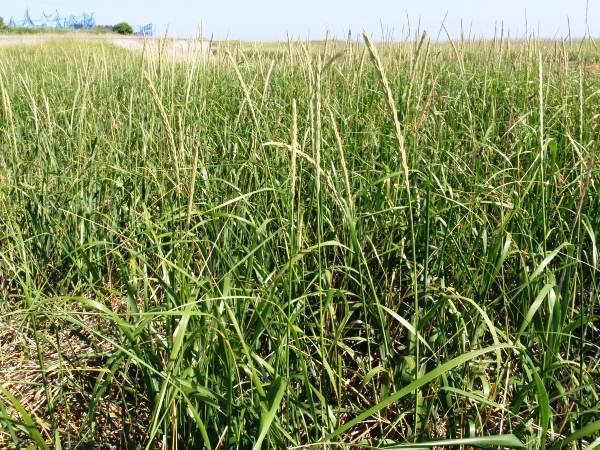 1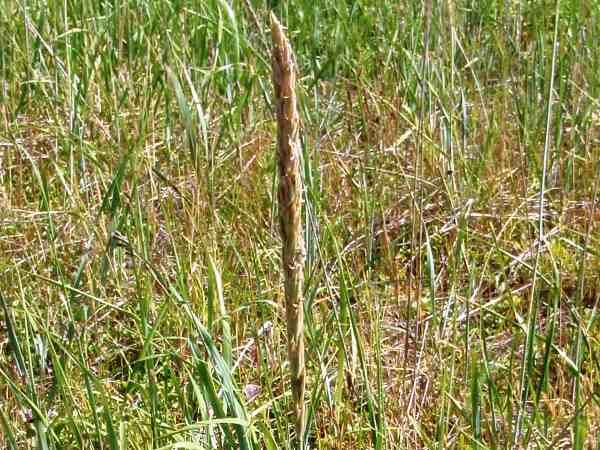 2
[1/2] at the river mouth of Osaru River on June 27 2012.
Alaska, USA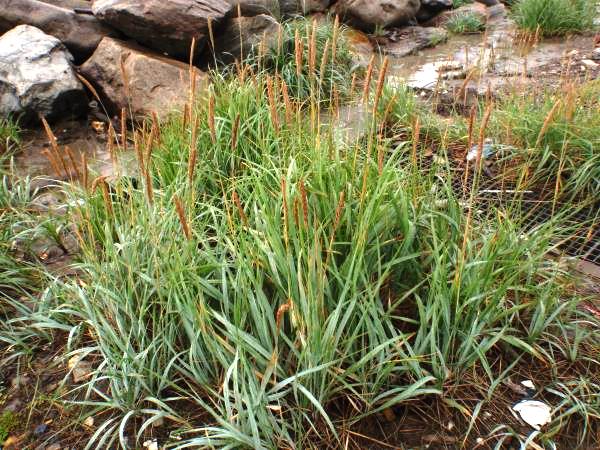 1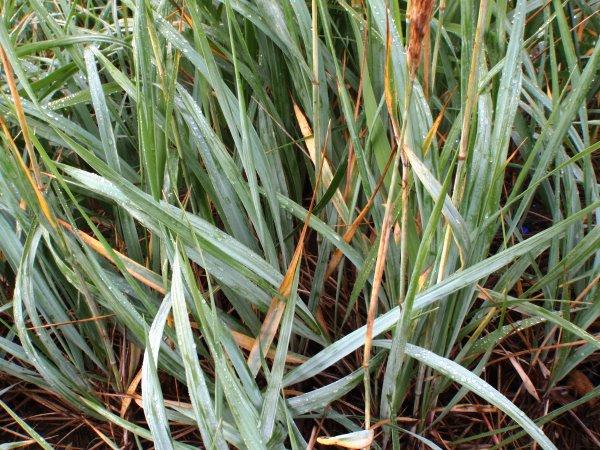 2
[3/4] close to Okhotsk Sea at Nome in Seward Peninsula on August 6 2013.