(First upload on September 13 2008. Last on October 24 2017) [ 日本語 | English ]
Vaccinium vitis-idaea L.
Mount Usu / Sarobetsu post-mined peatland
From left: Crater basin in 1986 and 2006. Cottongrass / Daylily
Subfamily Vaccinoideae (スノキ亜科)

Kokemomo (コケモモ, 苔桃), mountain cranberry, lingonberry, and more names
Lifeform: short, evergreen shrub
Distribution: circumpolar and circumboreal regions in the northen hemisphere
Habitat: sunny gravel and sandy soils in acidic and wet site → Wetland vegetation

Categorized into an alpine plant in Honshu

Reproduction: vegetatively reproduced after fire (火災) (Tsuyuzaki et al. 2013)
Use: edible fruit (commercial cultivation → US Pacific Northwes) ssp. minus (G. Lodd.) Hultén = syn. var. minus G. Lodd., discarded, the North America, leaf 7-20 mm long
ssp. vitis-idaea, Eurasia, leaf 10-25 mm long
Vaccinium vitis-idaea in the Northern Hemisphere
---
Alaska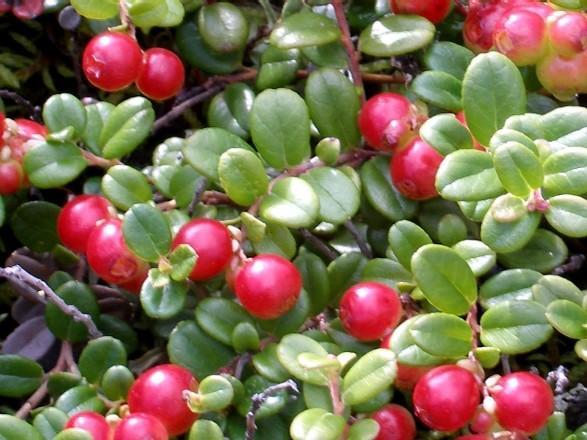 1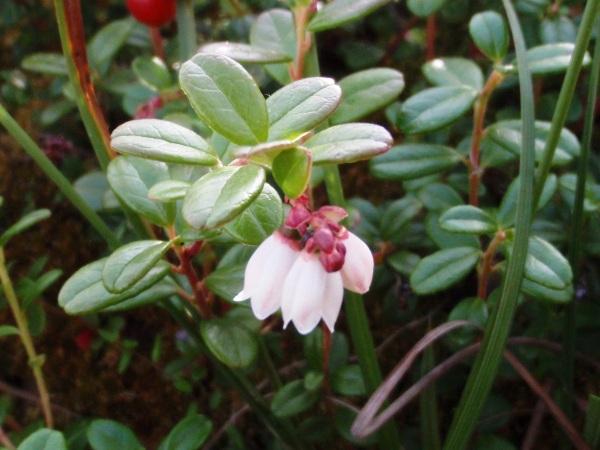 2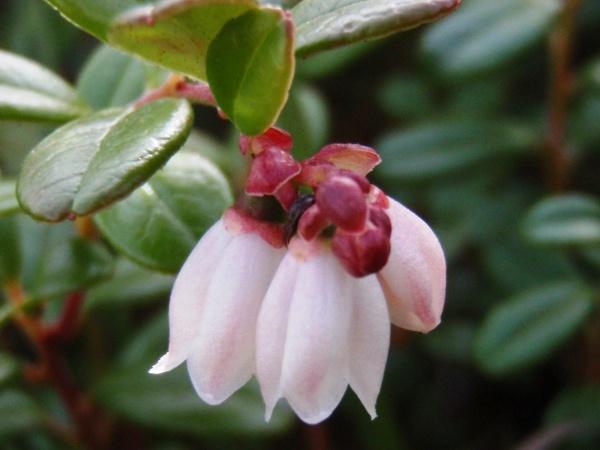 3
[1-3] on Poker Flat Rsearch Range. [1] on August 1, 2007. There were numerous fruits in the summer of 2007, but were less in the summer of 2008. The area dominated by Picea mariana was burnt by a wildfire in 2004. [2/3] on August 16 2012.
Japan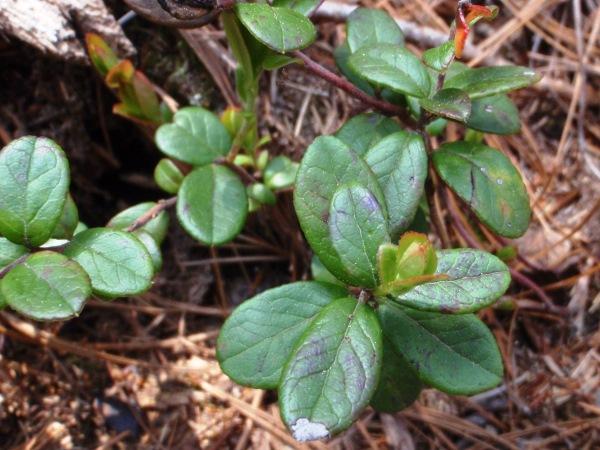 4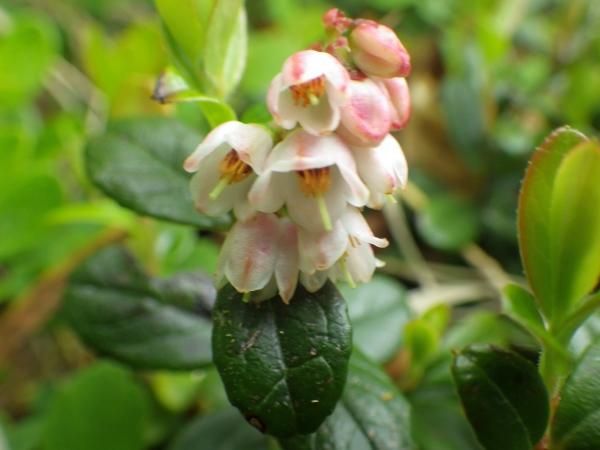 5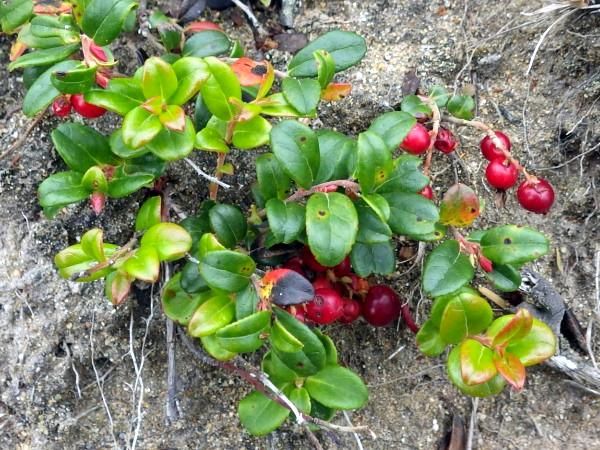 6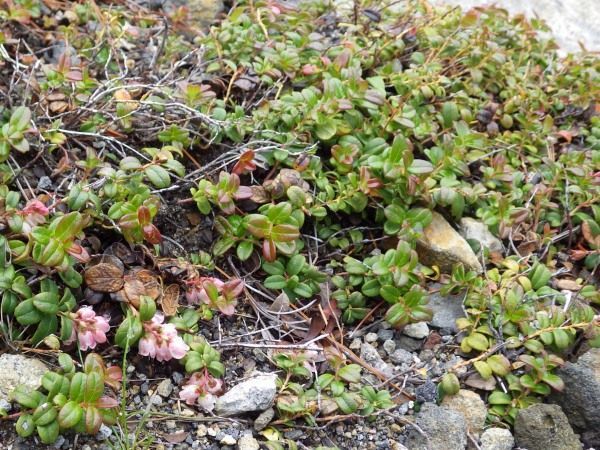 7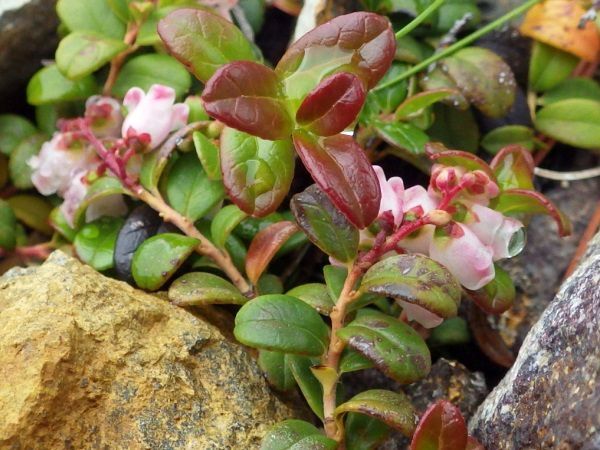 8
[4] in a pine forest on the slope of Mount Meakan (雌阿寒岳), eastern Hokkaido, on June 25 2013. This mountain is one of the most active volcanoes in Hokkaido. [5] at the high elevation of western slope on Mount Yotei (羊蹄山), central Hokkaido, on June 28 2014. [6] along the seacoast of Hamatonbetsu, where this species established well, in Sarufutsu Village, northern Hokkaido, on August 27 2015. [7/8] near the bothie (hut escaped from mountainous disasters) of Mount Tokachi (十勝岳), central Hokkaido, on June 27 2017.