(Upload on November 6 2016) [ 日本語 | English ]
Colchicum autumnale L.
Mount Usu / Sarobetsu post-mined peatland
From left: Crater basin in 1986 and 2006. Cottongrass / Daylily
Inusafuran (イヌサフラン, 犬さふらん), autumn crocus, meadow saffron or naked lady
Lifeform: cold-tolerant, perennial forb overwintered by bulbs
Distribution: native to southern and central Europe - north Africa

Introduced to Japan in Meiji Era for gardening

Habitat: grasslands

Flower: late autumn (September-October)
Use: medicine (colchicine and alkaloid) when appropriately used

Poisonous plant: sometimes misidentified to an edible plant Allium victorialis ssp. platyphyllum (check the smell)

Cultivars: Alboplenum, Album, Atropurpureum, Drama Bunch, Karin Persson, Nancy Lindsay, Pannonicum, Roseum Plenum, etc.
Colchicum autumnale in Hokkaido
---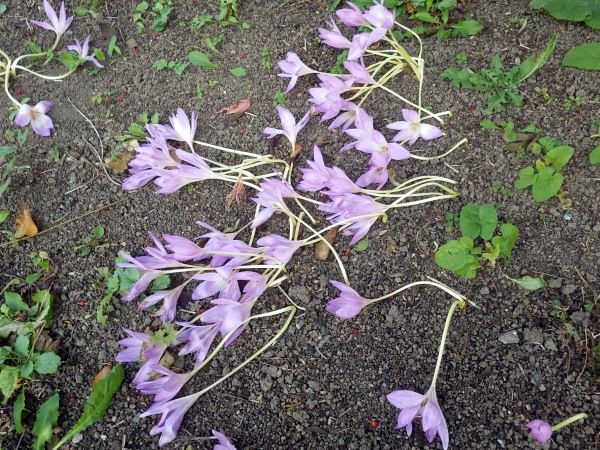 1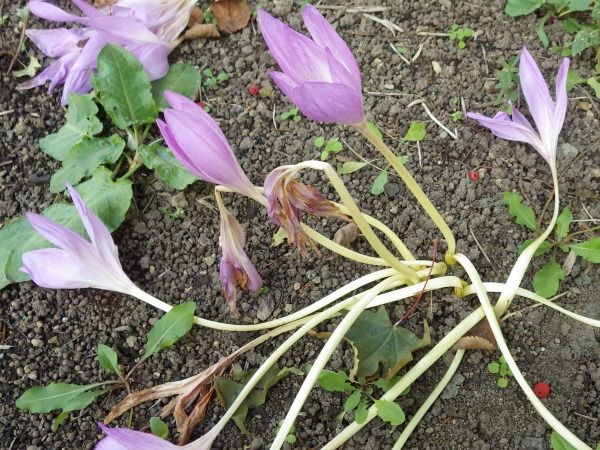 2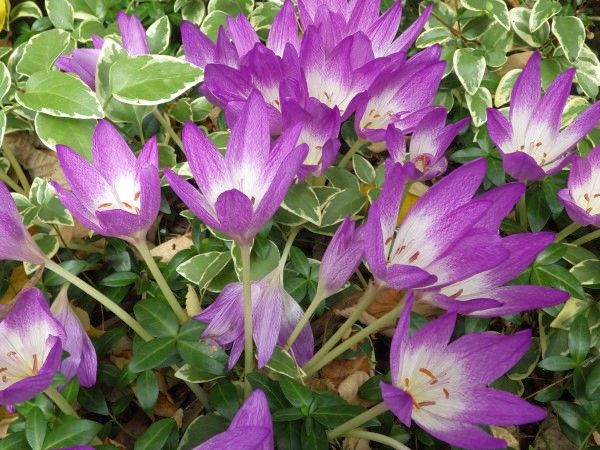 3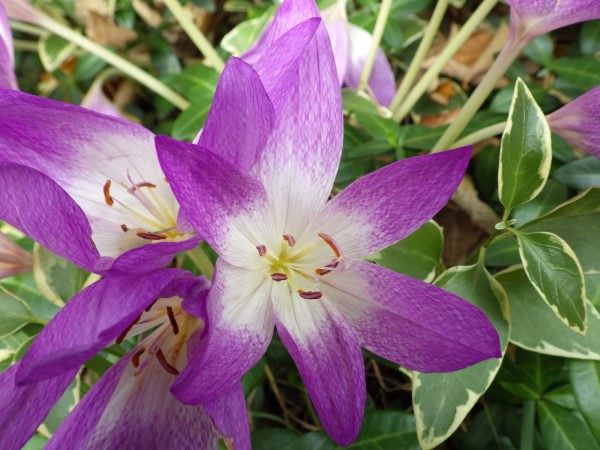 4
[1/2] under street trees near the South Gate of Hokkaido University on October 12 2016. [3/4] along a paved road in N11/W4, North Ward, Sapporo, on September 27 2020.