(First upload on June 6 2011. Last on April 27 2020) [ 日本語 | English ]
Muscari armeniacum Leichtlin ex Baker
Mount Usu / Sarobetsu post-mined peatland
From left: Crater basin in 1986 and 2006. Cottongrass / Daylily
Rurimusukari / Musukari (ルリムスカリ/ムスカリ, 瑠璃ムスカリ), Armenian grape hyacinth or garden grape hyacinth
Life form: bulbaceous perennial herb
Distribution: native to Asia Minor (escaped from gardening in the case of Hokkaido)
Habitat: woods and meadows in the native regions
Leaf: 4-8 linear leaves, 10-30 cm long

Flower: stalk with 10-30 cm high, dense dark-blue flowers Many cultivars:
Argaei Album, Album, Blue Spike, Cantab, Cote d'Azur, Dark Eyes, Early Giant, Fantasy Creation, Peppermint, Saphir, Valerie Finnis, etc.
---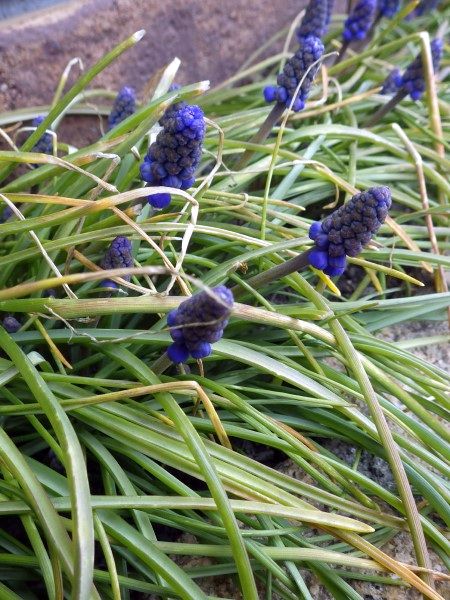 1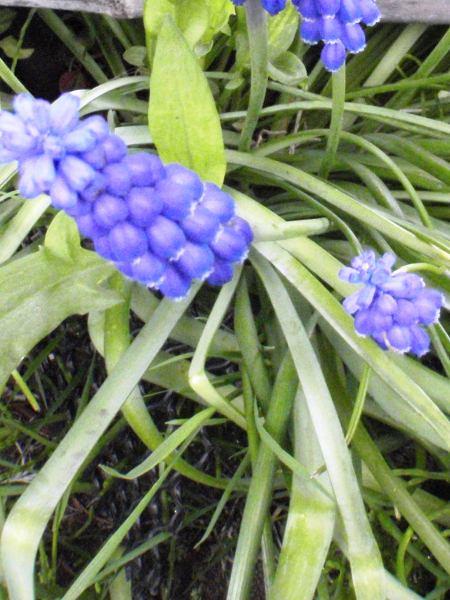 2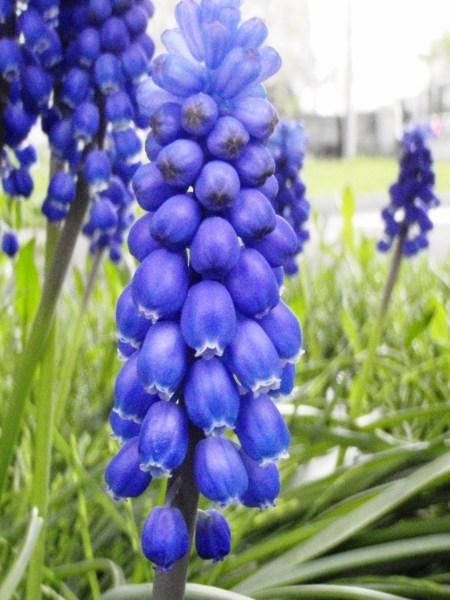 3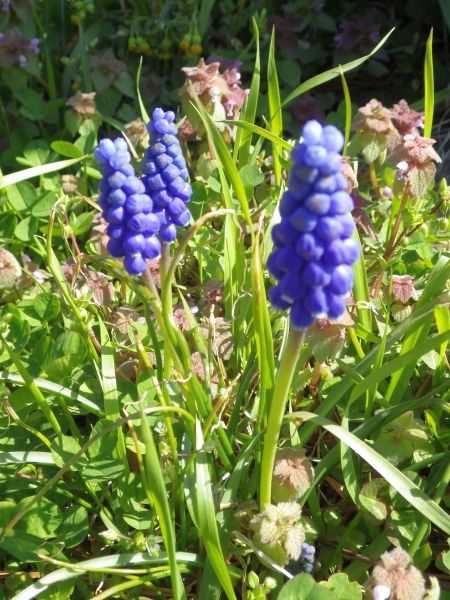 4
[1] beside a building on N16/W1, North Ward, Sapporo, on April 25 2020. [2-4] cv. armeniacum. [1-3] at a garden of a church at N26/E1, East Ward, Sapporo, on May 25 2011. [4] at the forecourt of Usujiri Fisheries Station of Hokkaido University, southern Hokkaido, on May 2 2017.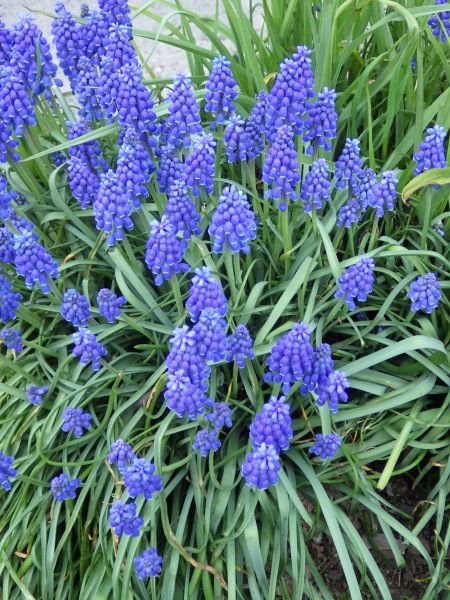 5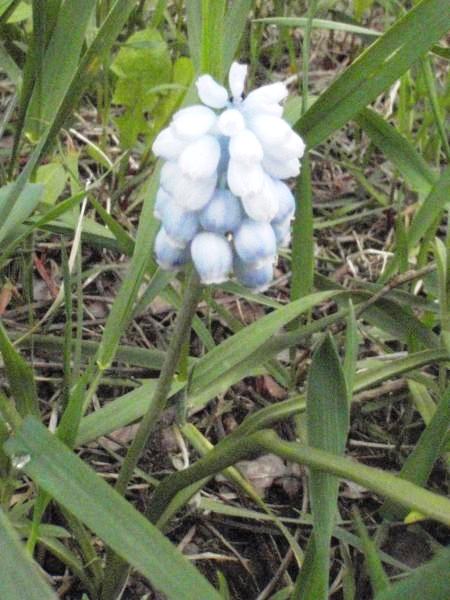 6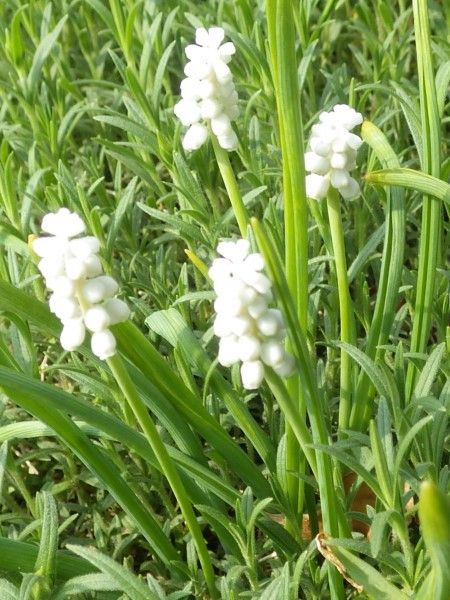 7
[5] under a street tree at N21/W2, North Ward, Sapporo, on May 12 2017. [6] cv. Valerie Finnis near an apartment, N28/E3, East Ward, Sapporo, on May 29 2011. [7] cv. White Magic along the Sosei Street, N16/W1, Sapporo, on May 1 2018.