(Upload on May 28 2017) [ 日本語 | English ]
Ruscus aculeatus L.
Mount Usu / Sarobetsu post-mined peatland
From left: Crater basin in 1986 and 2006. Cottongrass / Daylily
Nagiikada (ナギイカダ, 梛筏), butcher's broom, kneeholy, box holly or Jew's myrtle
Lifeform: evergreen, rhizomatous, short shrub
Distribution: originally in the Mediterranean region
Habitat: woodlands and hedgerows, and others

Fruit: red berry = animal (bird) seed dispersal
Use: gardening
Cultivars: Christmas Berry
---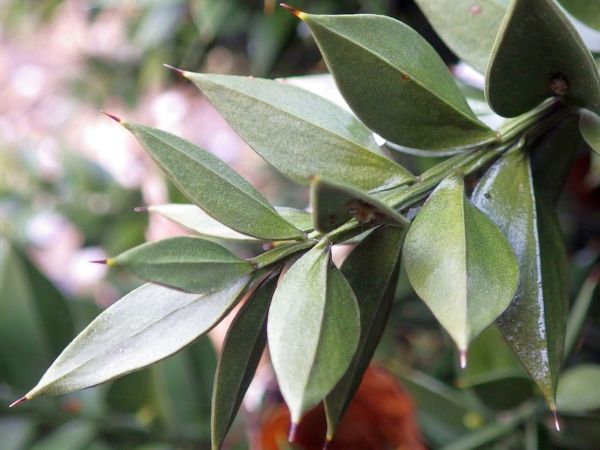 1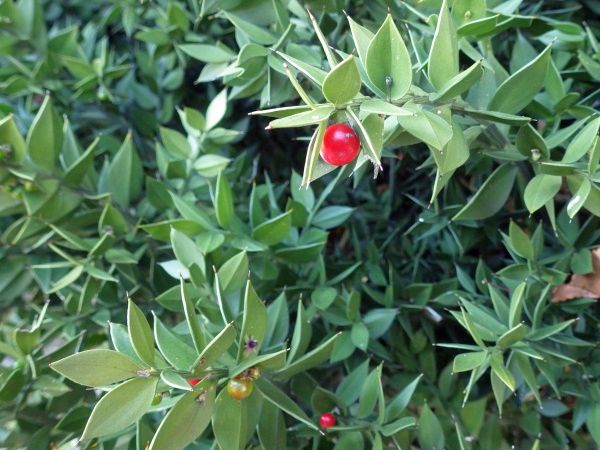 2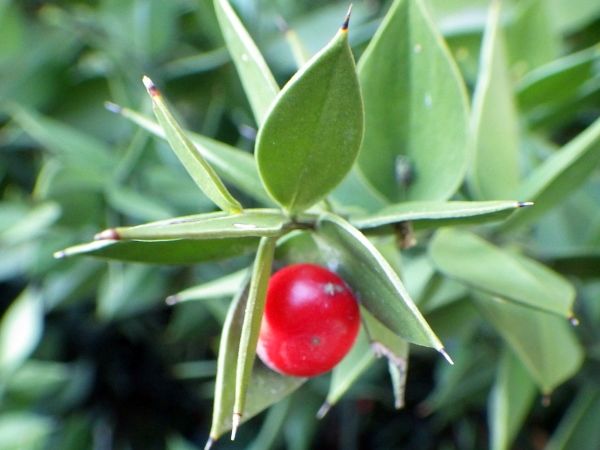 3
[1] in West Ikebukuro Park, Tokyo, on March 14 2017. [2/3] in a residensial area near Waseda University, Tokyo, on March 17 2017.