(First upload on June 10 2021. Last on December 8 2021) [ 日本語 | English ]
Smilax china L.
Mount Usu / Sarobetsu post-mined peatland
From left: Crater basin in 1986 and 2006. Cottongrass / Daylily
Smilax L. (サルトリイバラ)

Sarutoriibara (サルトリイバラ, 猿捕茨), east Asian greenbrier
Lifeform: perennial semi-shrub
Distribution: eastern Asia, including Japan
Habitat: forests and forest edges
Fruit: red

Use: medicine (rhizomes used for diaphoresis. diuresis, thirsty, detoxification, antisyphilitic, etc.)
Synonyms (discarded):

- var. taiheiensis (Hayata) T. Koyama
- f. gigantifolia (Sasam.) T. Koyama

var. igaensis Masam. et T. Kurok. (コミノサルトリイバラ)
var. yanagitae Honda (トキワサルトリイバラ)
f. xanthocarpa Sugim. (キミノサルトリイバラ)
---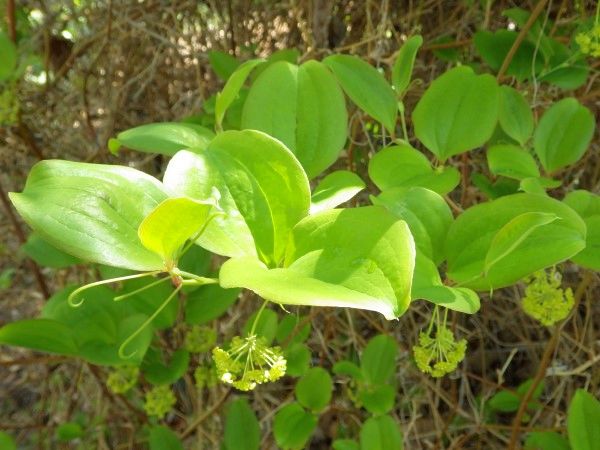 1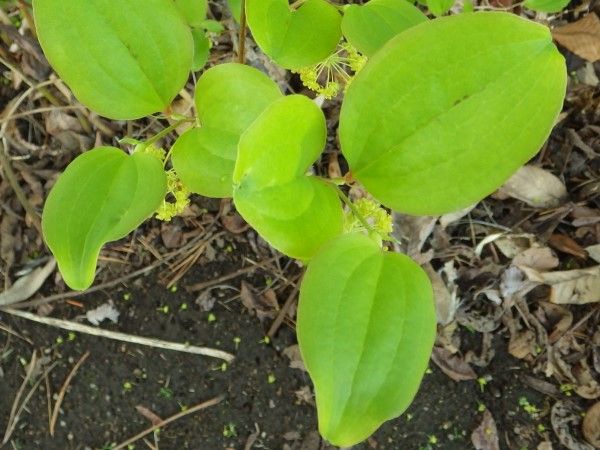 2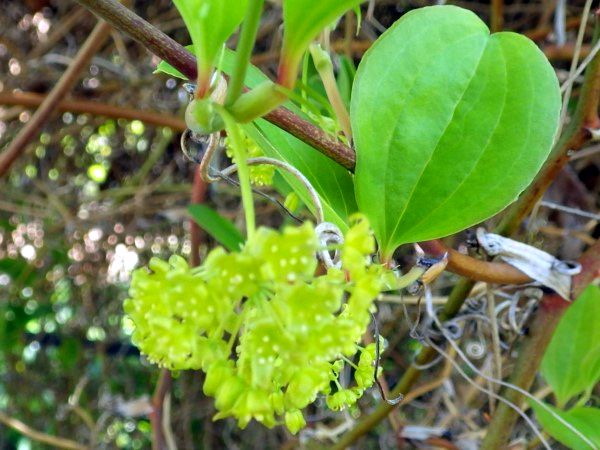 3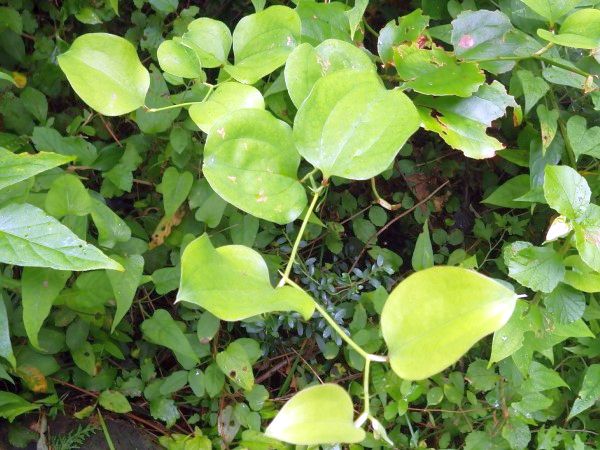 4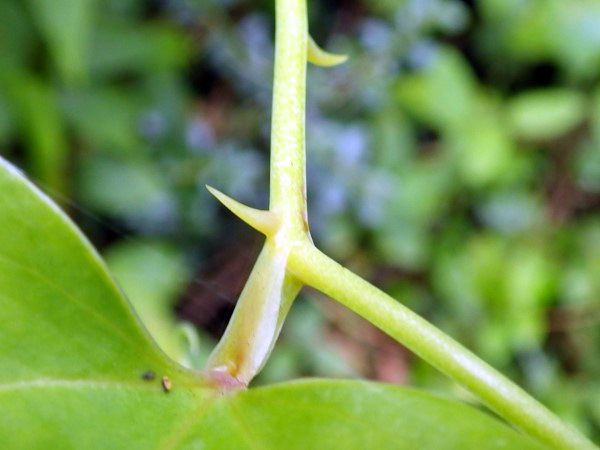 5
[1-3] in the experimental station of medicinal plant studies, Hokkaido University, on May 20 2021. [4/5] near Kintaro Rock between Togendai and Ubako, Hakone, central Honshu, on August 21 2021.