(First upload on September 14 2008. Last on August 7 2018) [ 日本語 | English ]
Arabis stelleri de Candolle var. japonica (A. Gray) Fr. Schm.
Mount Usu / Sarobetsu post-mined peatland
From left: Crater basin in 1986 and 2006. Cottongrass / Daylily
A. stelleri DC. (ハマハタザオ, s.l.)

Hamahatazao (ハマハタザオ, 浜旗竿), hairy rockcress
Life form: biennial forb
Distribution: East Asia, including Japan
Habitat: sandy seashore

Field training on integrated environmental research (統合環境調査法実習) (fauna and flora 種リスト)
生命環境野外実習

Chromosome number: 2n = 32

var. japonica (A. Gray) F. Schmidt (ハマハタザオ, s.s.) Distribution: Amur - Korea - Japan - Sakhalin

f. calvescens Hiyama (ケナシハマハタザオ)
f. purpurascens H. Nakai et H. Ohashi (ベニバナハマハタザオ)

var. stelleri (カラフトハタザオ), the type
Distribution: north Kuril - Kamchatka
Arabis stelleri var. japonica in Hokkaido
---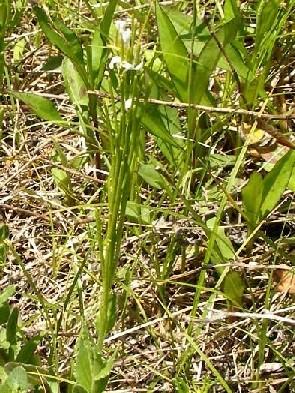 1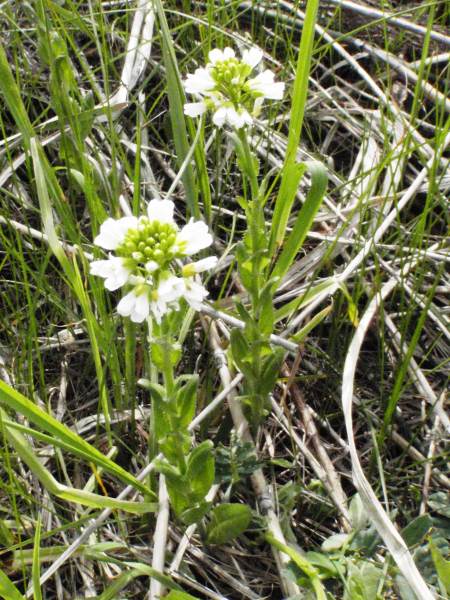 2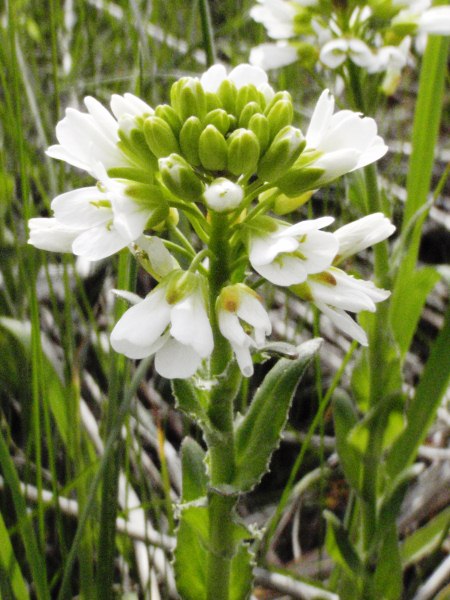 3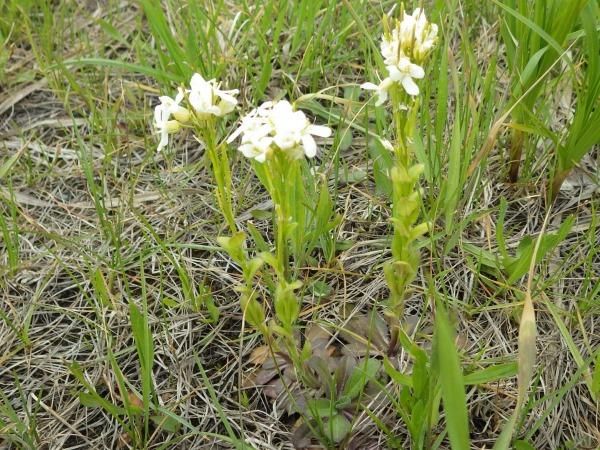 4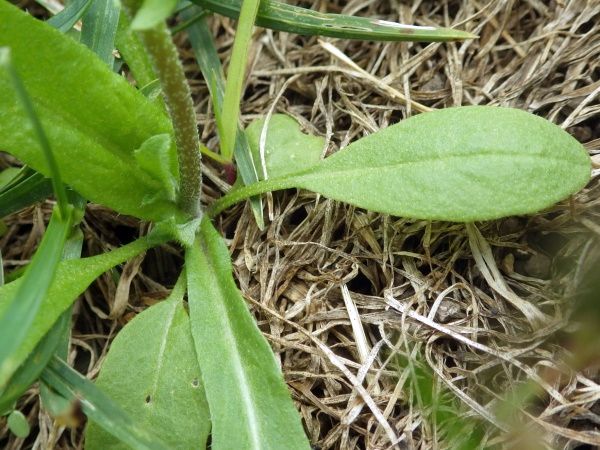 5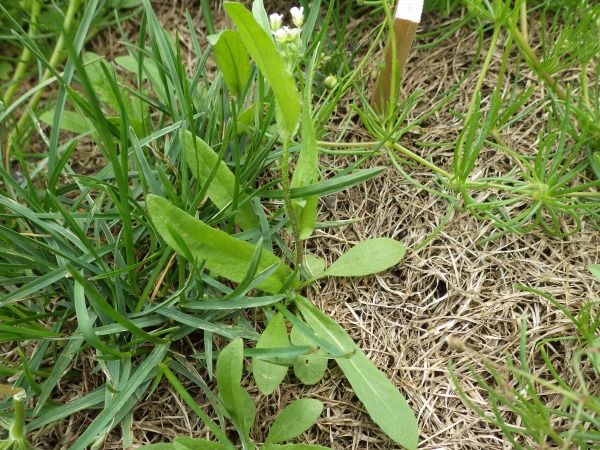 6
[1] on a sandy shore along Utonai Lake, central Hokkaido, on June 11 2008. It was a flowring season. [2/3] in Zenibako Coast, Otaru City, on May 29 2011. [4] in Wakasakanai Coast, northern Hokkaido, on May 23 2015. [5/6] near Ishikari Coast in the Road Station "Ai-rodo (I-Road) Atsuta" on June 21 2018. Records: in Atsuma wetland where wind powers is planned, central Hokkaido, on June 16 2020.