(First upload on August 29 2016. Last on December 28 2018) [ 日本語 | English ]
Cardamine scutata Thunb.
Mount Usu / Sarobetsu post-mined peatland
From left: Crater basin in 1986 and 2006. Cottongrass / Daylily
Cardamine L. (タネツケバナ, bittercress)

Tanetsukebana (タネツケバナ, 種漬花), Japanese bittercress
Lifeform: weedy, annual or biennial forb
Distribution: widespread in the temperate regions in the Northern Hemisphere (China - Far East - Korea - Taiwan - Japan). The distribution is controversial, due to the taxonomical inconsistency)
Habitat: wet sites, such as waterfronts
Chromosome number: 2n = 32

Synonyms:

Cardamine flexuosa With.
Cardamine scutata Thunb. ssp. flexuosa (With.) H. Hara
Cardamine autumnalis Koidz.
Cardamine regeliana Miq. (オオバタネツケバナ) ✂

var. latifolia (Maxim.) H. Hara (ミズタネツケバナ)
Cardamine scutata in Japan
---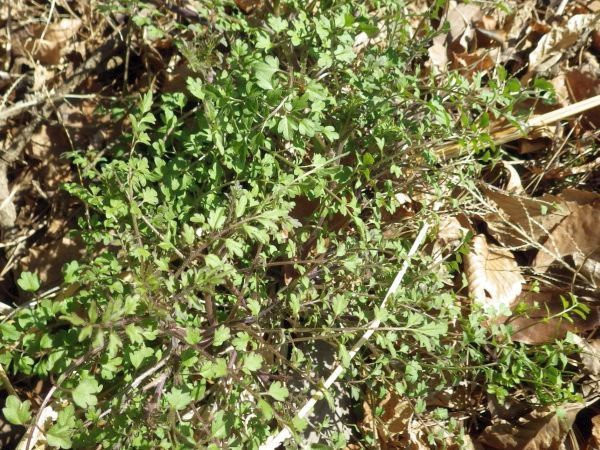 1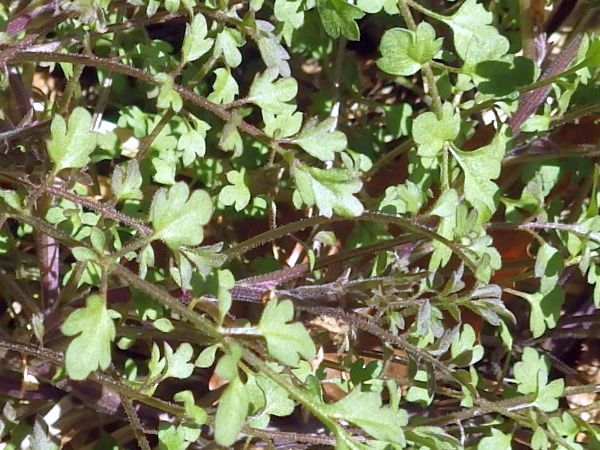 2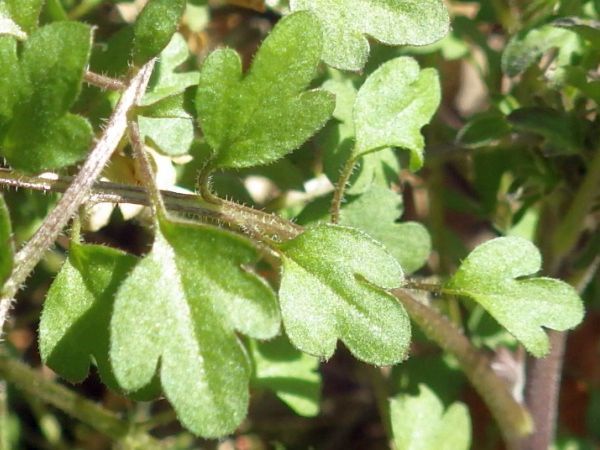 3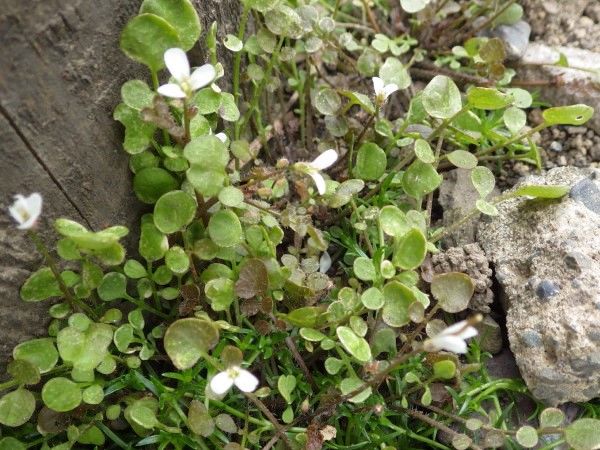 4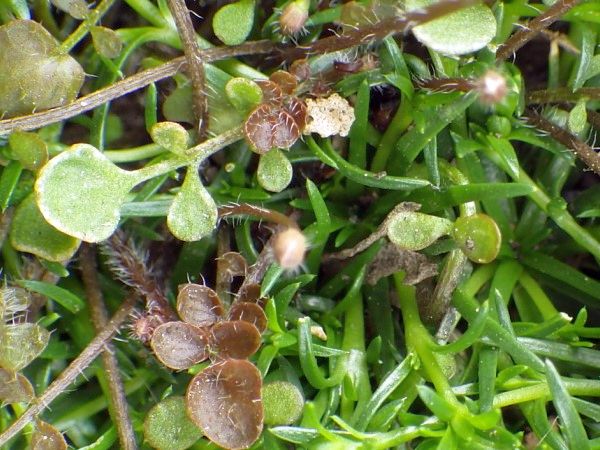 5
[1-3] at a sand dune adjacent to Oshima Island in Matsushima Islands, northern Honshu, on March 21 2016. [4/5] along a street in N21/W1, North Ward, Sapporo, on May 16 2018.