(First upload on September 28 2013. Last on August 25 2018) [ 日本語 | English ]
Dianthus deltoides L.
Mount Usu / Sarobetsu post-mined peatland
From left: Crater basin in 1986 and 2006. Cottongrass / Daylily
Himenadeshiko (ヒメナデシコ, 姫撫子), maiden pink, or meadow pink


Otomenadeshiko (オトメナデシコ, 乙女撫子)


Lifeform: evergreen perennial forb < 30 cm high
Distribution: England - north Europe (exotic to Japan)
Habitat: various grasslands, roadsides, etc. (escaped from gardeningin the case of Japan)

Field training on integrated environmental research (統合環境調査法実習) (fauna and flora 種リスト)


Nature on lakes, volcanoes, sea and forests (海と湖と火山と森林の自然)

Leaf: narrow, green or glaucous
Flower: φ = 15-20 mm
Synonyms:

Dianthus degenii Bald. (= Dianthus deltoides subsp. degenii (Bald.) Strid), discarded

Examples of cultivars
Albus (white), Microchip (multi-colored), Vampire (deep red), Zing rose (scarlet red)
---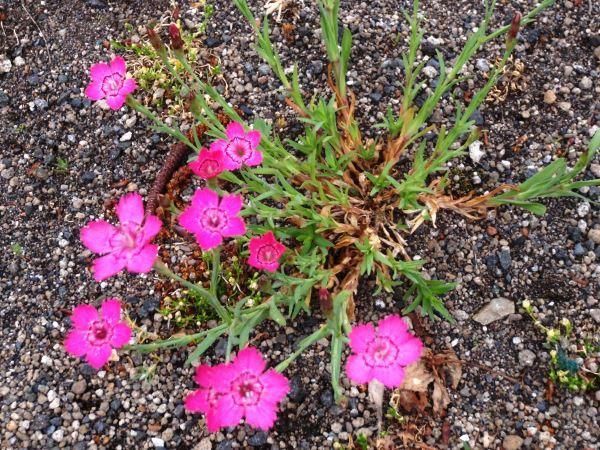 1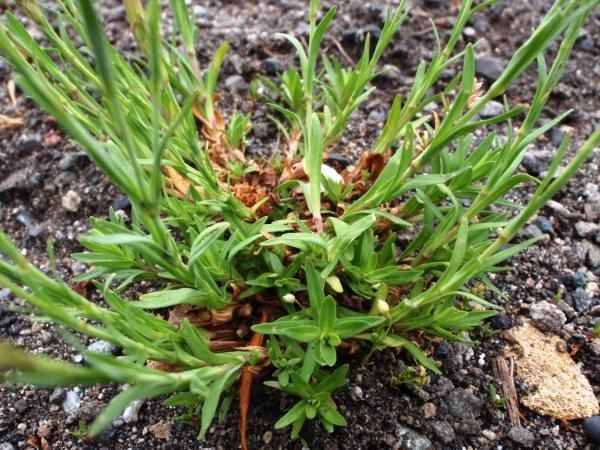 2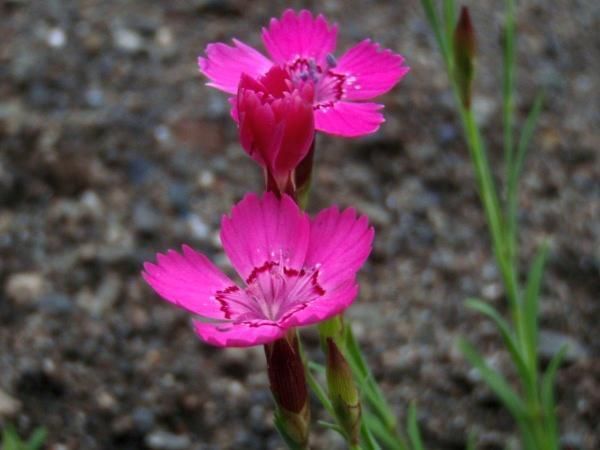 3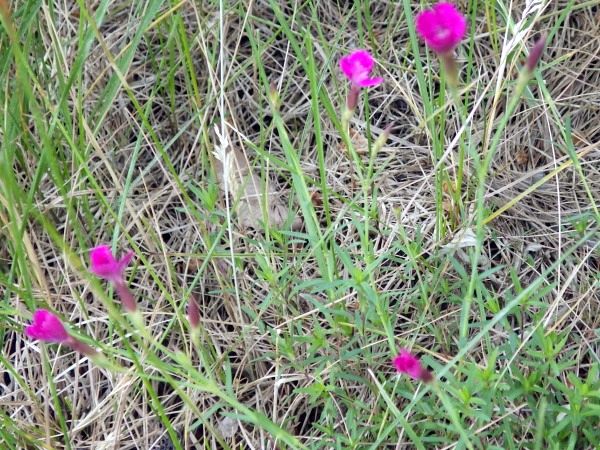 4
[1-3] in a parking lot in front of Tokou Store, N27/E2, East Ward, Sapporo, on June 21 2013. [4] shoots escpaed to an unpaved parking lot, N20/E1, East Ward, Sapporo, on June 15 2018.
---
Cultivars for gardening (including hybrids)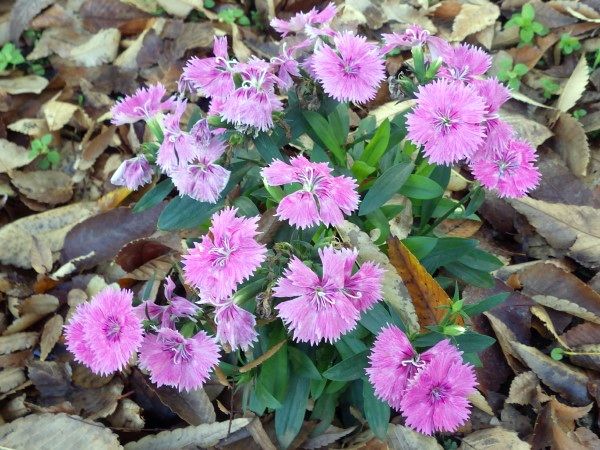 1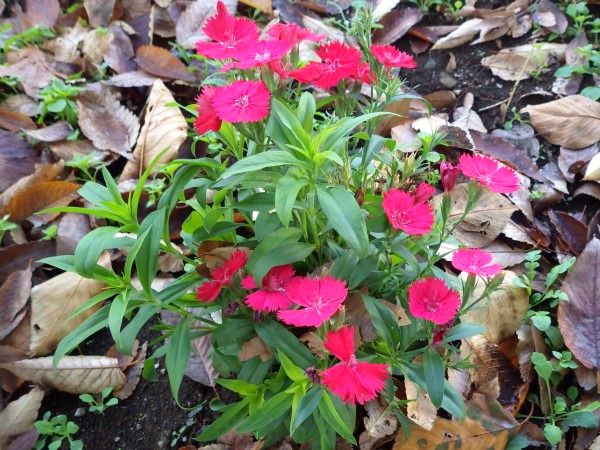 2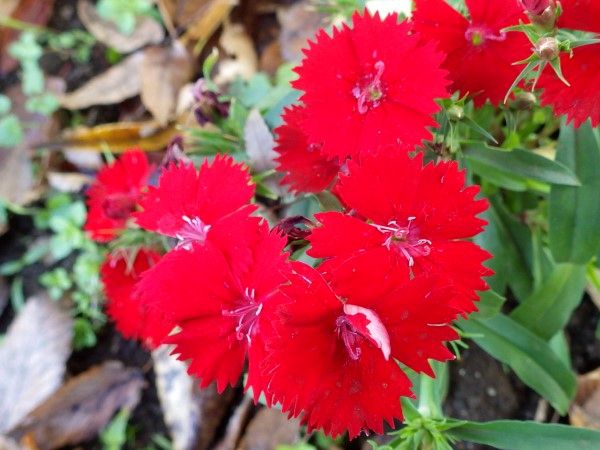 3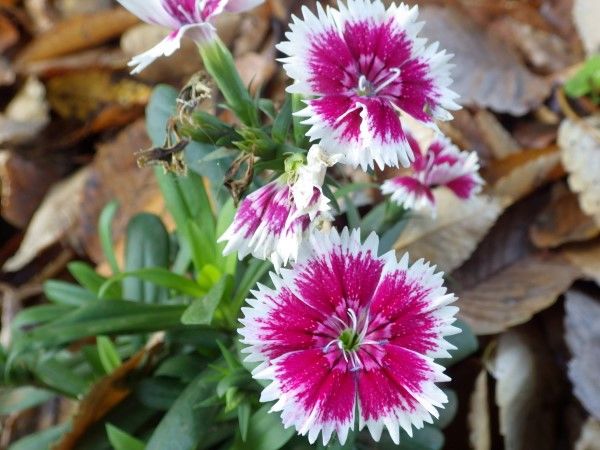 4
5
[1-5] in Akebono 1-chome Park in Tachikawa City, Tokyo, on November 17 2018.